22,236 Enema photos on one DVD-ROM disc
The Entire Photographic Content of The Collector's Hard Drive!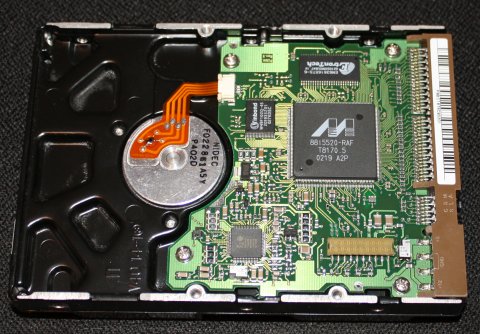 And that's one very HARD drive, indeed!
(Sorry for the pun.)
Rev.9.0
Released 01 April 2012
Contains all material through the video "Jennifer & Justin & Michelle".
This DVD-ROM respresents fifteen years of videoing, photographing, scanning, vidcapping and publishing!
No, you won't see The Collector's business records, filled orders, email or other boring stuff like that. Those are all kept on the c:\ drive and the entire d:\ hard drive is dedicated solely to photographic material for and from Collector videos, including many (mostly, really) raw, uncompressed "outtakes" never used on the website. It even contains the pictures from a video ("Trinity") which was never finished or released and photos from discontinued items.
Simply EVERYTHING The Collector has is there and he never throws anything away!
There are even loads of pictures of expulsion scenes that we can't show on the website!
This is NOT a screensaver. It's raw data, folders and subfolders of unedited digital still imagery, as well as the edited stuff, and you can sort through it, print it out or do anything else with it you want to (except resell it - it's copyrighted). It takes days just to sort through and look at all the images on it!
Here's an example. Below you see a JPG from the webpage for "EnemaroticaME". It's shrunk to 320 X 235 pixels and compressed by 40%.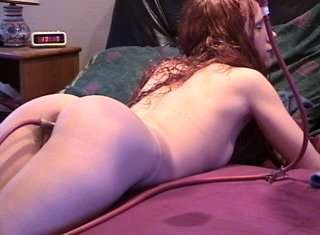 Below, you see the raw vidcap from which that JPG was made.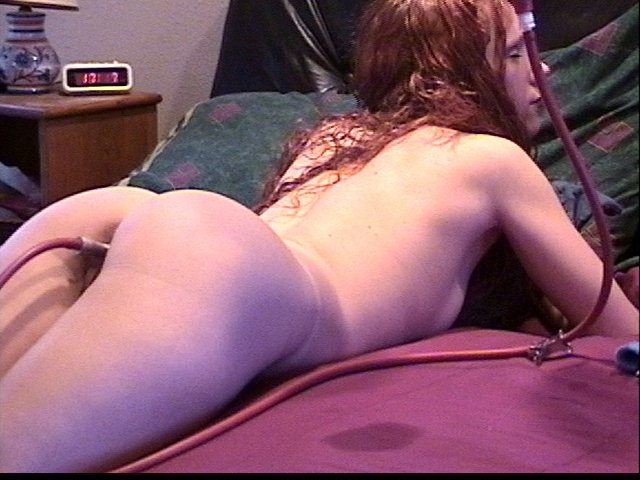 Here's another example. Below, you see the image "s&t000.jpg" from the webpage "Sabrina Meets Trinity" at 320 X 240 resolution with 40% compression.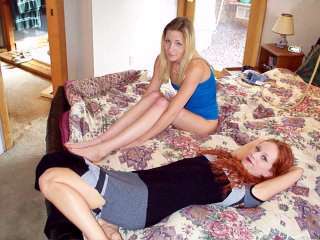 Below, you see the raw digital photo at 1280 X 960 resolution, uncompressed, from which that image was made. It might not even fit on your monitor! (But you can downsize it yourself.)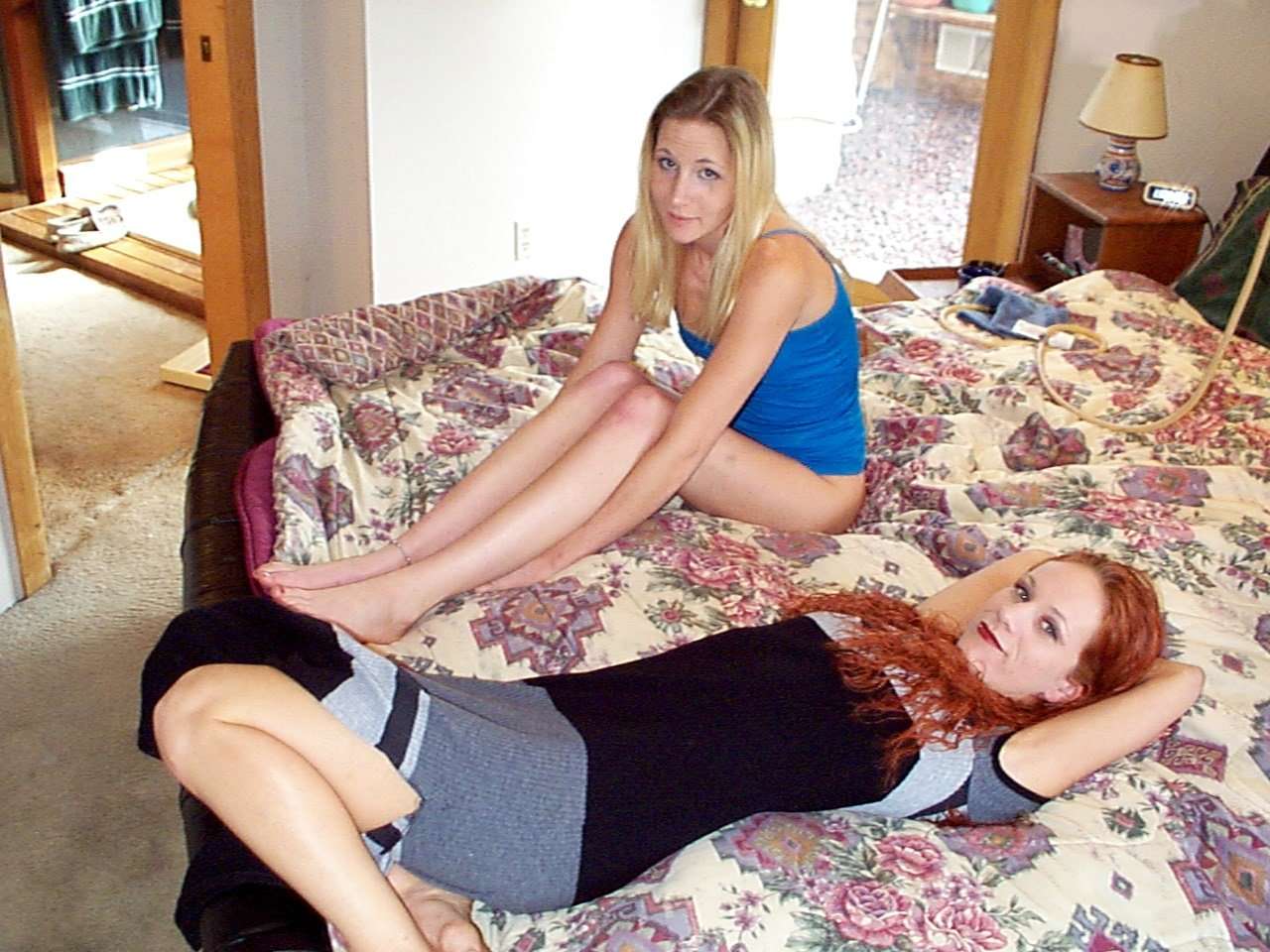 Now, by all means, we can't promise you images such as this from the older Collector videos. Most of them were made before digital still cameras were invented. From some of the earliest Brandy videos, for instance, all that's on the DVD-ROM is what you see on the webpage. What we can promise you is that you'll get everything The Collector, himself, has or has ever had. For many of the videos, that's a whole lot of "out-take" JPGs which never got onto the website!
Furthermore, since we started using a 5 megapixel still camera (around 2006) to shoot extra publicity stills for some of our videos, we're shooting things much, much too large to post here without severe downsizing, but you will get them full-sized and uncompressed on the DVD-ROM.
Here's an example (downsized for this page). There's even a whole folder called "Tori Stills" that contains (at last count) 497 photos that don't relate to any particular video.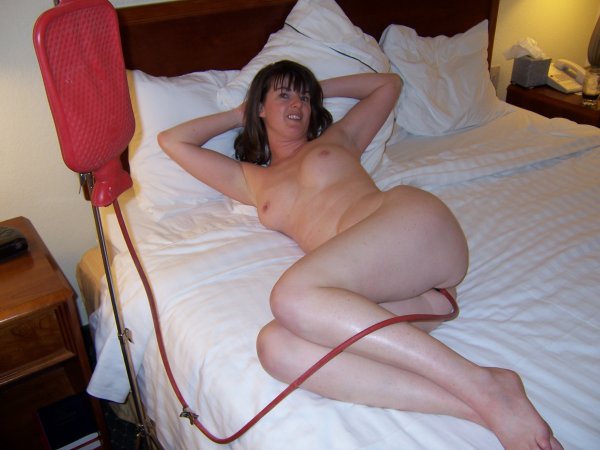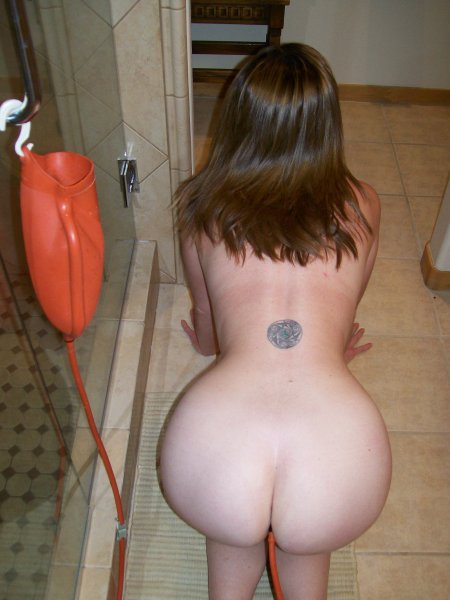 We simply enjoy shooting stills of Tori, like the ones above, and on the DVD-ROM, there are (so far) 497 of them and they're are all 5 megapixel (2576 X 1932) images or better.
What you'll see on your DVD-ROM is that most video title folders contain the HTML page and pictures from the website and a subfolder called "incoming" which contains all the raw pictures gleaned to make the smaller ones used on the website. There are more than 200 raw pics in some "incoming" subfolders.
Also, you may have noticed over the years that you could view an Enemarotica picture online and think it was, let's say, 320 X 240 pixels, because that's the size it appeard to be in your browser, but when you downloaded and viewed it, lo and behold, it was actually 640 X 480. We've had to quit that practice for reasons of bandwidth, but the ones which were online at the larger size are still included at the same larger size on this DVD, not shrunk and compressed as you see them on the website.
Fifteen HARD years in the making and it's all yours for $200.00
---
"FREE" UPDATE OPTION
OK, so updates aren't completely free, but you can update your "Collector's Hard Drive" to the latest version for just the cost of the blank media, copying, packaging, postage and handling. The modest $20 charge compensates Anika for her time and costs.
If you want an update, send your old one, as proof-of-purchase, to The Collector, along with $20. We'll send you the latest version of the Hard Drive on DVD-ROM.
The address to send your old CD-ROM(s) or DVD-ROM and check or money order to is on the
HOME / ENEMAROTICA VIDEOS / STONEFOX VIDEOS/ WHAT'S NEW /ENEMA PHONE SEX/ EQUIPMENT / STORIES / LINKS / CONTACT US

©2012 The Collector