Sabrina's Flush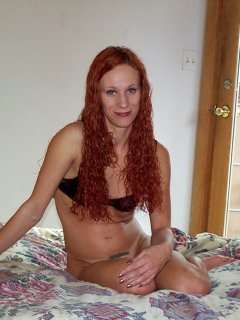 In this new video, you'll first see Sabrina take four soapsuds enemas, the last one a large 3 quarts! Then there's the bonus footage, but more about that, below.
The Collector had been out of town for a while and needed Sabrina to shoot a video. But before she could do that, she needed to do a proper lower GI prep, so we decided we'd film her going about that little chore, too. Since it was such a nice day, she decided to use a disposable hospital soapsuds enema unit on the deck.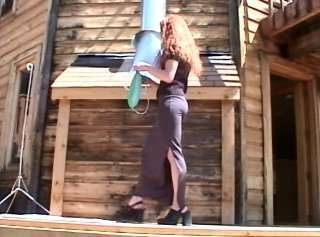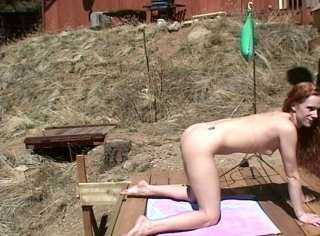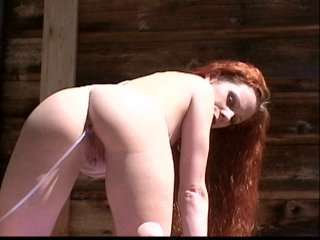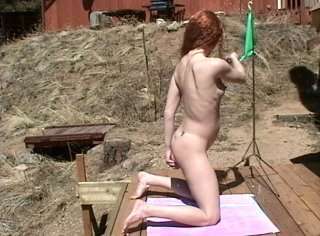 We can't show you the expulsion scene from this one on the website - you'll just have to buy the video. It's not all that messy, but the soundtrack is lovely - windchimes, birds singing and loud farts.
Sabrina continued with her normal flush-out regimen, which progressed to a somewhat larger-volume 1966-model Davol "Travelfold" amber latex folding syringe, bored and stroked with an aftermarket 3/4" Silver Bullet. And plenty of soapsuds - Sabrina likes soapsuds in all her enemas. She could be the poster girl for Dr. Bronner's.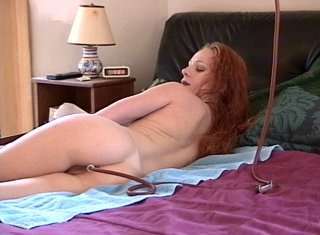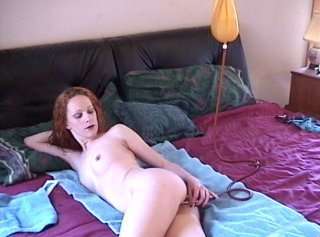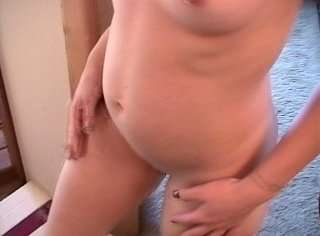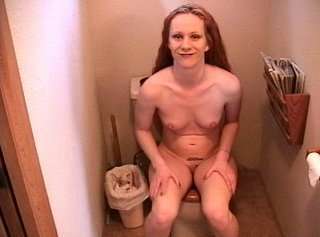 By the time she finished, she was one full little girl! She made beautiful "music" on the toilet, then filled a slightly larger bag - a Davol "Comfy" combination syringe, the late 60's "plaid" edition, this time attached to a 1" Black Bullet.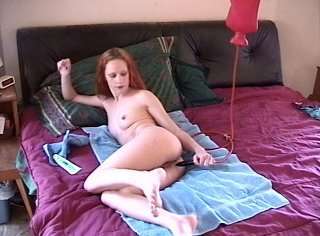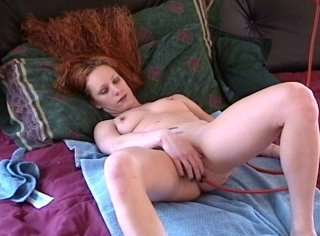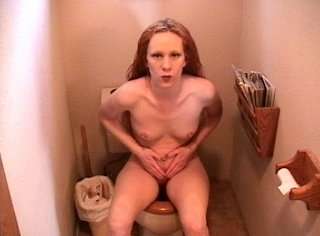 This one had her feeling so full, she had to roll onto her back to take it all!
Then, to make sure she was totally cleaned-out, she filled a 3-quart Rexall "Kantleek" fountain syringe with the usual sudsy mix.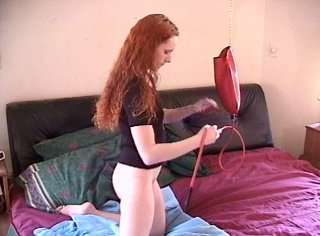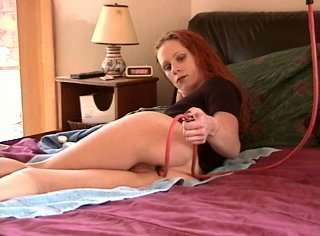 And it went ka-whoosh!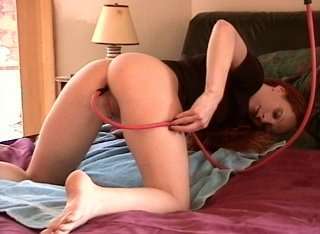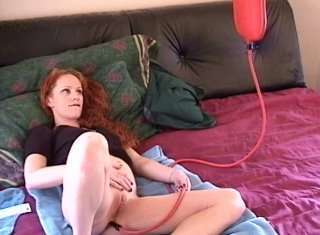 She proceeded to cramp, grimace and strain her way through all three quarts, then gave a thunderous ka-whoosh of her own on the potty.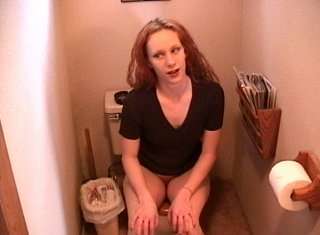 And now, we get to the bonus footage!
For those of you who didn't want to buy Enemarotica Millennium Edition just to get all of Sabrina's scenes, we've tacked on a freebie: Sabrina's popular "Corn-Out" and follow-up large-volume enema with the Davol "Paris" fountain syringe have been added as additional footage on this video.
SABRINA'S CORN-OUT
We'd call it a clean-out, but corn-out is more appropriate. We decided to simply stage this scene for graphic results to fulfill requests from a lot of different fans in one scene.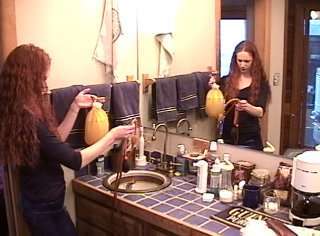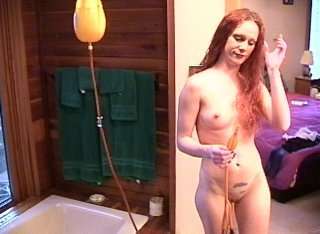 Sabrina had tried to take an enema standing up in the bathroom in her last video and had problems with "fallout". Not only did the normal enema nozzle fall out, even the Silver Bullet fell out and made a mess. We decided it was time for an inflatable retention nozzle.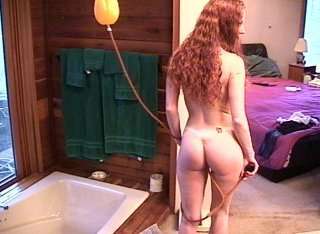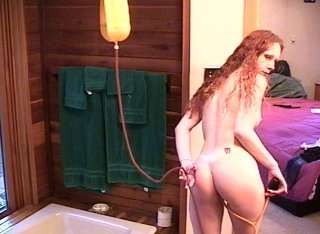 Sabrina was instructed to eat pizza and corn the night before. She was instructed to make up a stronger-than-normal soapsuds enema. She was given the retention nozzle so it wouldn't fall out. Then we told her she had to potty somewhere besides the toilet, but we aren't allowed to show stuff like that on the internet - you'll have to buy the video to see that.
Now, look back to the picture of Sabrina, above, by the sink holding the bag. Does that bag look completely full to you? Shame on you, Sabrina. Time for a punishment enema, using a Silver Bullet and a Davol Paris fountain syringe, and we all know how much those can hold!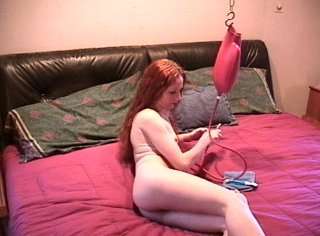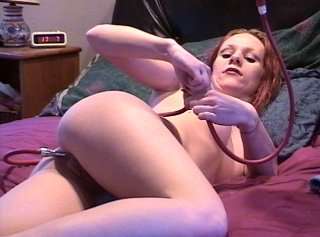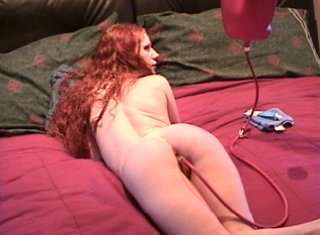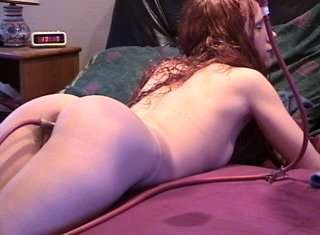 By the time that bag was empty, Sabrina was one very-full little girl!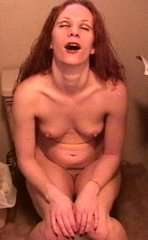 How do you spell relief? Plop-plop, fizz-fizz......
(OK, so I mix commercials as well as metaphors.)
Sabrina's Flush has four brand new enema sequences, two popular scenes from the EnemaroticaME Variety Video included as free-of-charge extras, two expulsion scenes we can't show you pictures of on the public website and a lot of soapsuds going into and out of Sabrina.
Time: 1:10
Price: $60.00


©2002 The Collector
E