The Collector's Collection
Volume I
The Collector has an extensive collection of antique, unusual and exotic enema equipment! Here, you'll see a visual tour of his collection, guided by Siobhan and Sarah! And it's not just scenes of the girls holding up the bags for the camera. Oh, no! You'll get to see these beautiful girls USE these toys!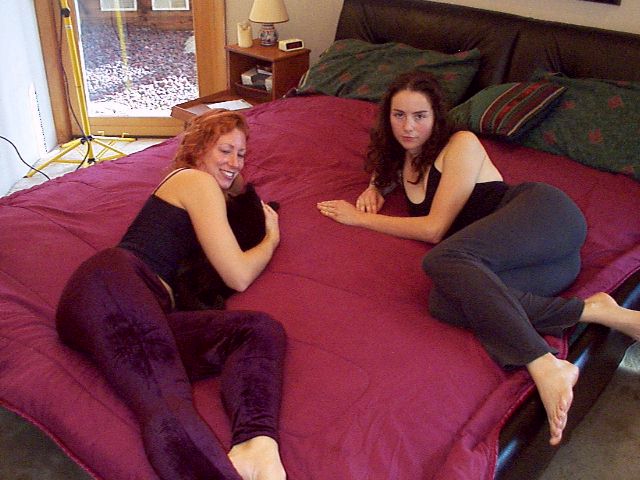 Siobhan starts off by using a Seamless Rubber Company "Nearkid" fountain syringe.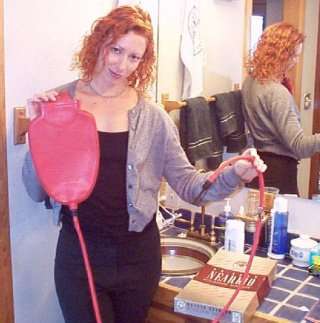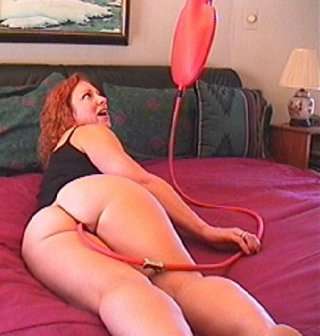 Next, Siobhan demonstrates the use of a late 1940's model Davol "Comfy" fountain syringe. (This isn't the 1960's-vintage synthetic rubber "Comfy" with the "plaid" surface but a much-earlier genuine rubber model with a fine-textured surface resembling woven cloth.)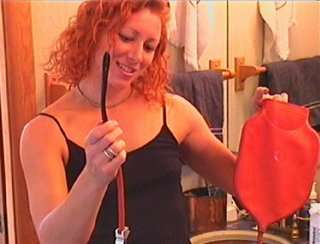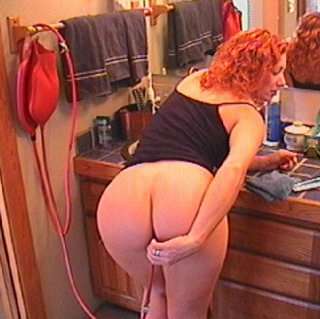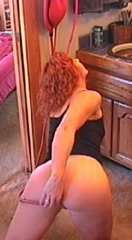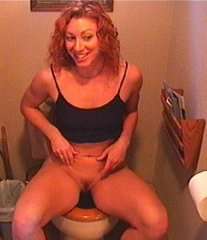 Next, Siobhan shows us a U.S. Rubber Co. "Olympic" combination syringe. This magnificent bag has an extremely-ornate embossed surface and a monster douche nozzle!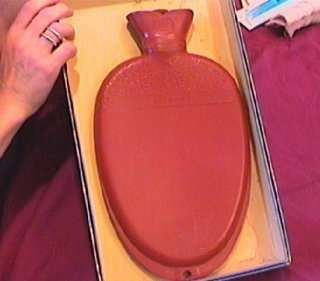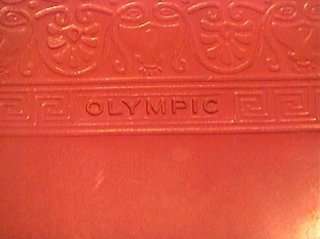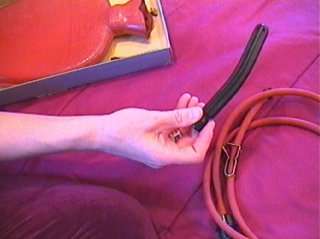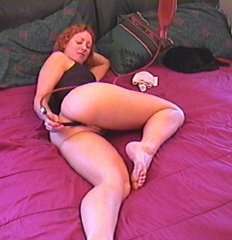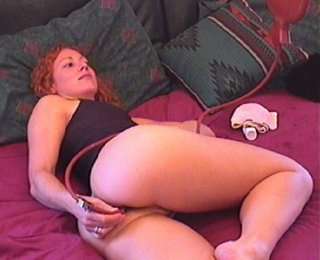 Next, Sarah (an enema virgin) gets the first enema she's ever had in her life from Siobhan, who uses a 1955 model B.F. Goodrich "Sojourn" amber latex folding syringe.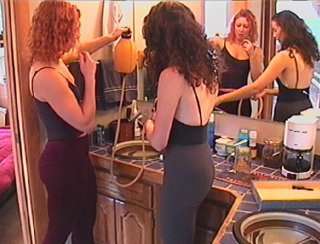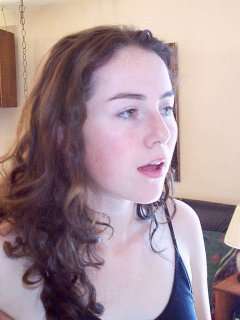 We won't say she was in a hurry to get to the bathroom after her first enema, but the cameraman was just about flattened by her headlong rush!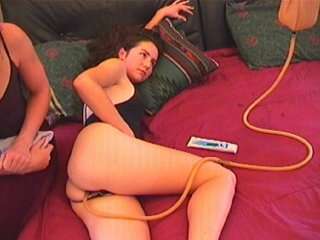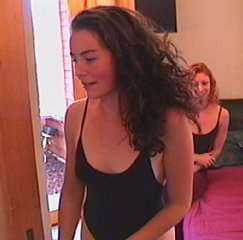 She did like it, however, which was great because we want to see a lot more of her fresh, young ....uh....face.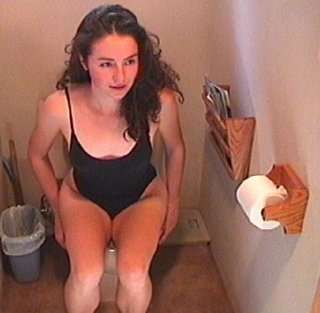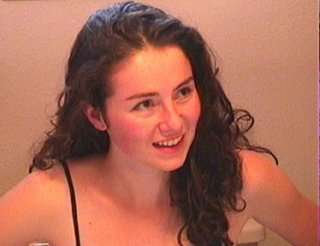 Next, Sarah decided to complete her first cleanout by using a 1960's-vintage Davol "Comfy" combination syringe.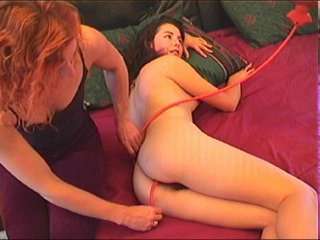 She couldn't believe how full she was by the time she finished the bag! In fact, she's a rather smallish girl and the water just stopped flowing because of back pressure when there was about a half-cup left in the bag!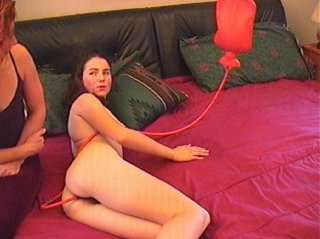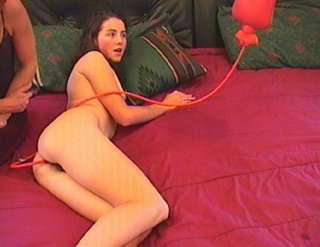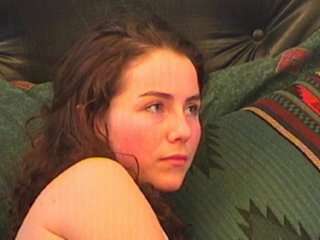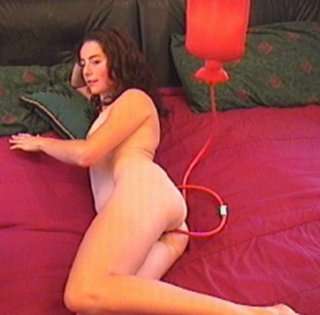 Her tummy showed quite a bit of visible distension and she took off for the bathroom at a dead run!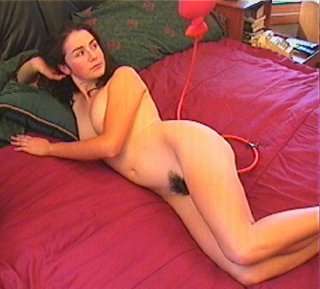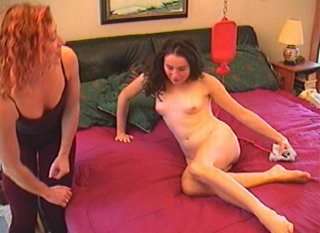 In this video, you'll see sexy Siobhan get cleaned out, then you can see her "deflowering" pretty, young enema virgin Sarah with her first-ever enema. You'll see a lot of antique and unusual enema bags being used. And every enema is shown beginning-to-end, from insertion to the last trumpeting gush!
Time: 1 hour, 5 minutes
Price: $60.00
HOME / VIDEOS / WHAT'S NEW / EQUIPMENT / STORIES / LINKS / CONTACT US

©1999 The Collector