Violet was an enema virgin, sent to us last month by Kajira for deflowering. And now,
Violet's Back!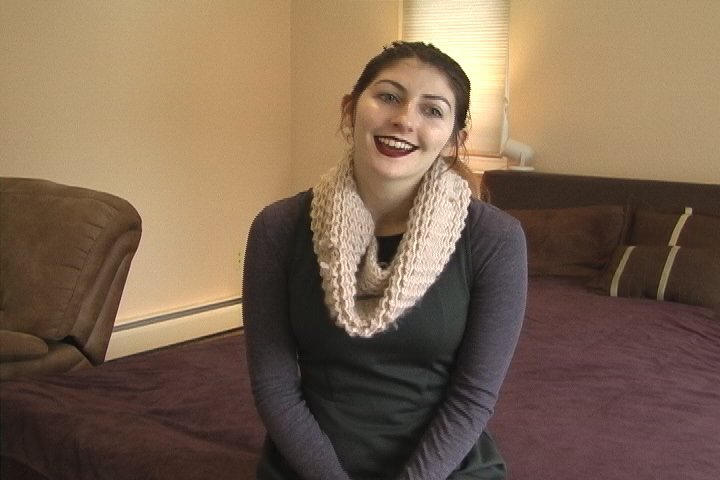 Violet started off with a couple of spoons full of sea salt.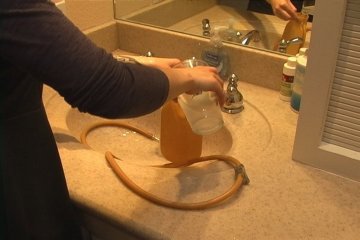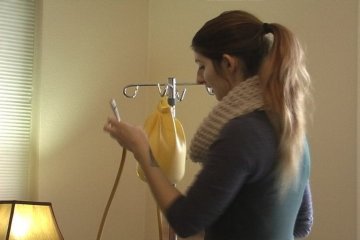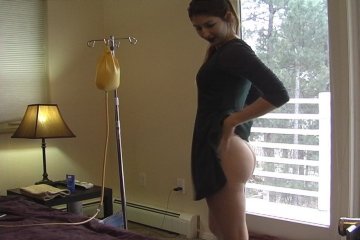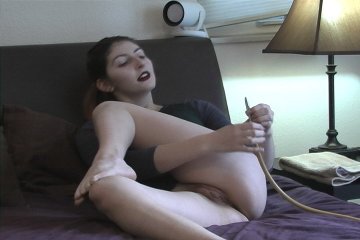 Panties off, dress hiked up, ready to go!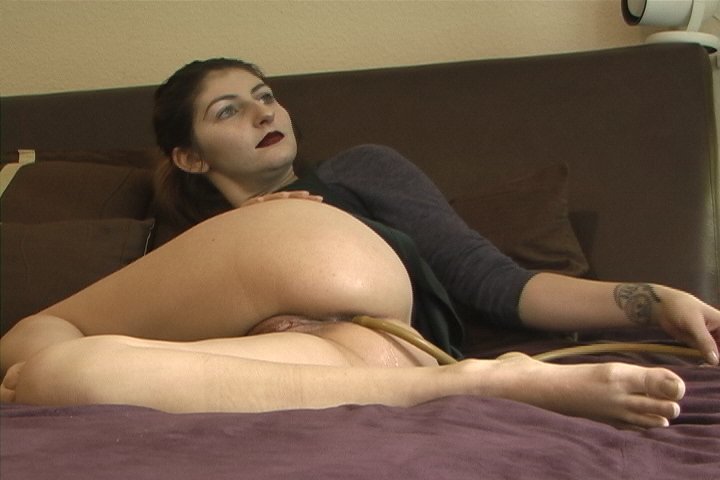 And she took the entire bag on her left side!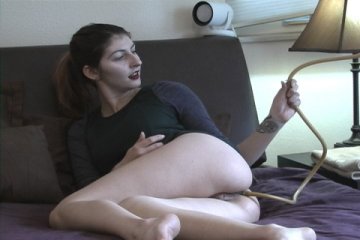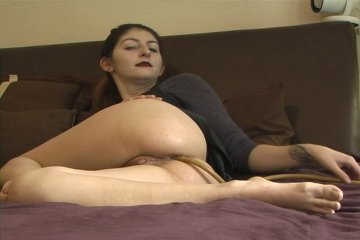 Good to the last drop - and pretty quickly, too!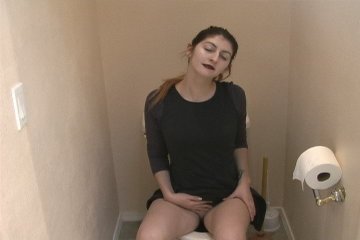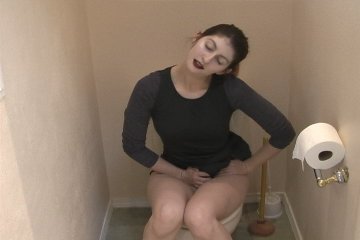 In fact, it took about three times as long for her to evacuate the enema as it did to get it in!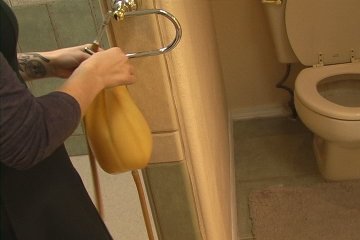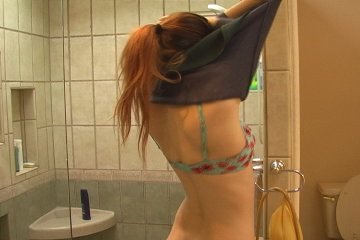 Violet decided she'd try it on the bathmat.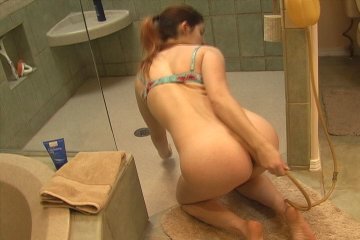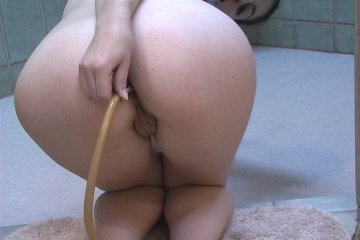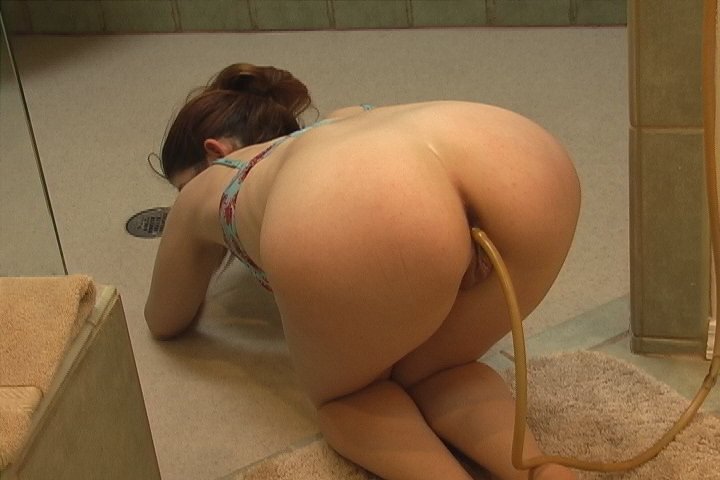 The bag was hung a little lower this time, so it went in considerably slower.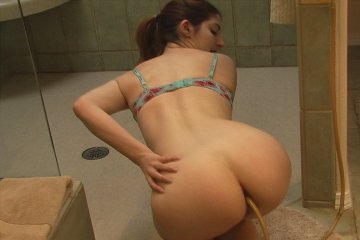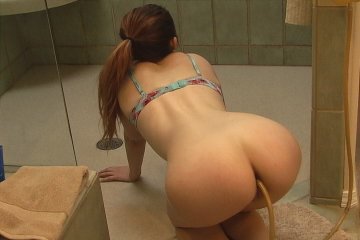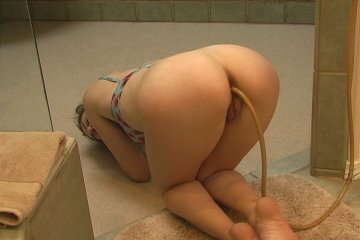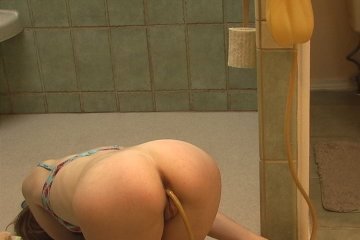 She may not have gotten all the first bag out, because she got awfully full towards the end of the bag.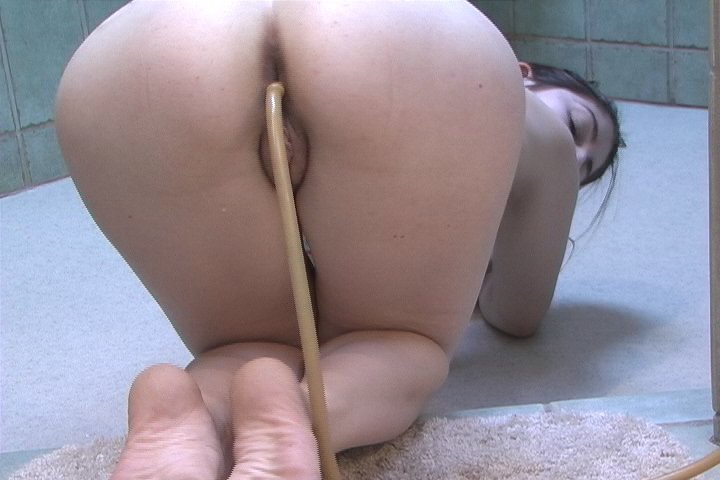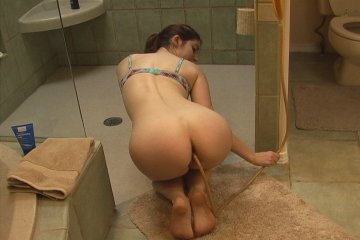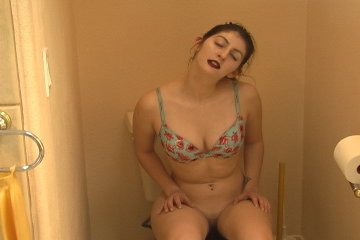 But she got it all in - and it's a good thing she took the second bag closer to the toilet!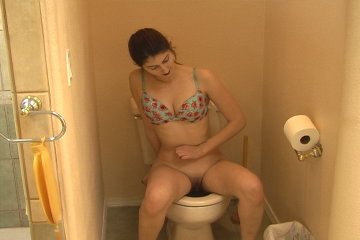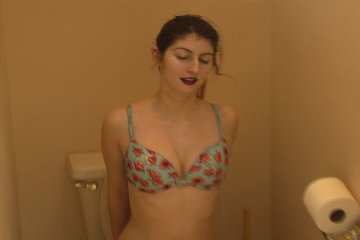 Again, she sent for a long time. Then she got up. Then she went back and went some more!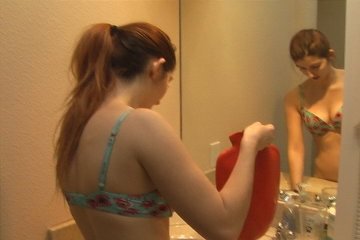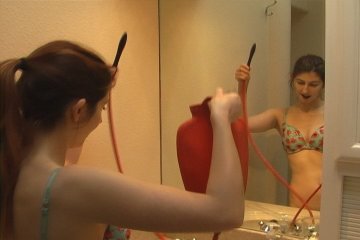 She felt empty enough to try a big bag and a Silver Bullet in black anodized finish!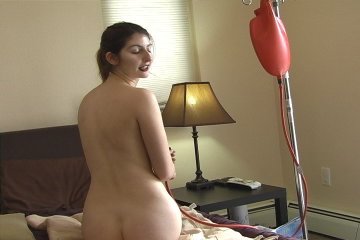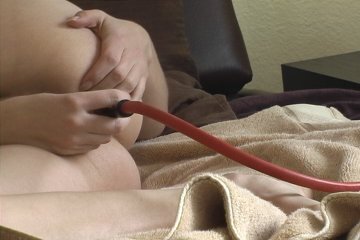 Ready to go!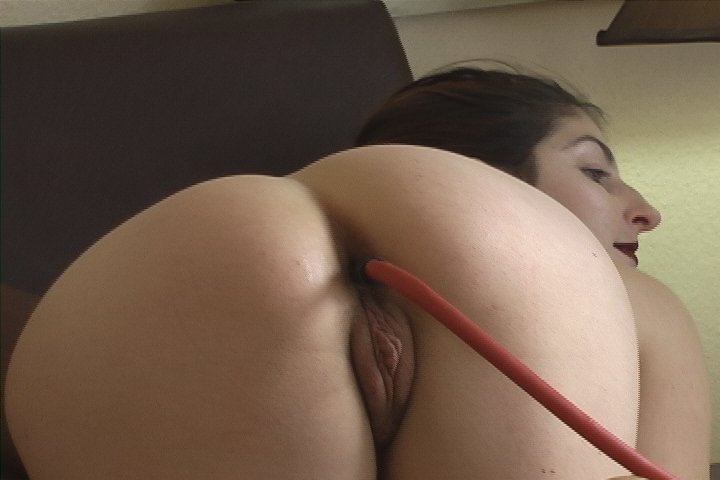 And a big gush!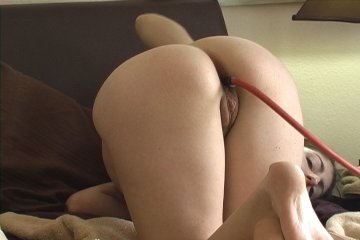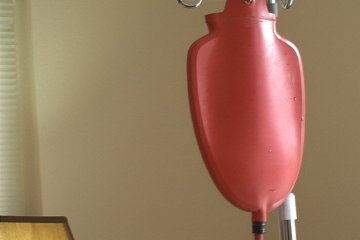 3/4ths done . . .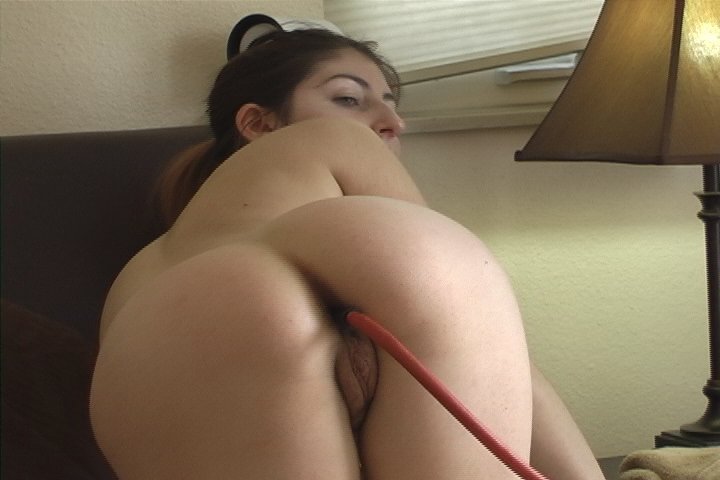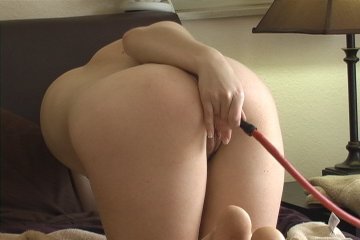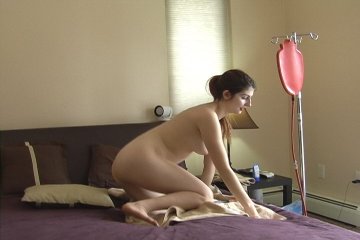 . . . Finally!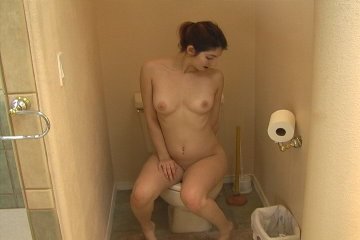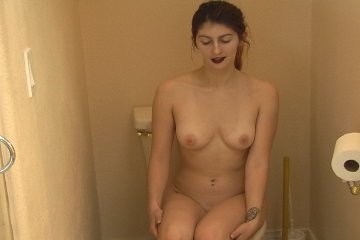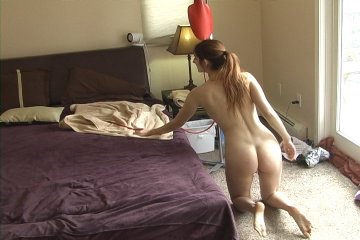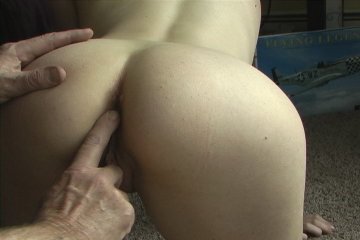 Now, for something completely difgferent: some assplay!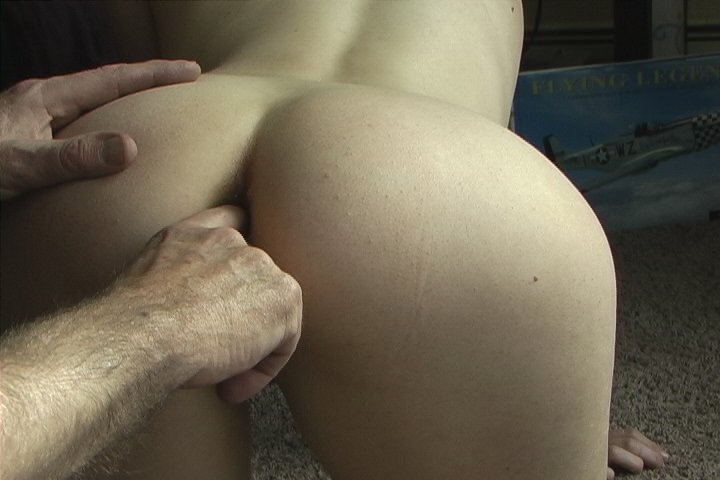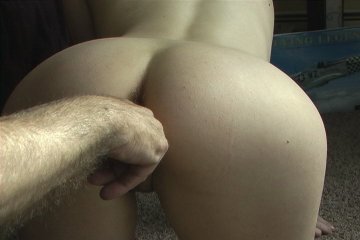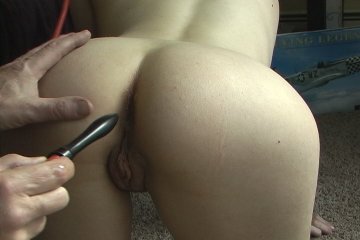 Then, the Bullet again!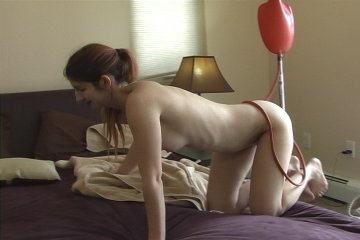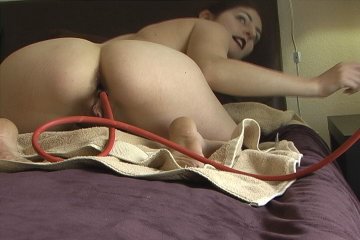 Oof! Back to where it's comfortable!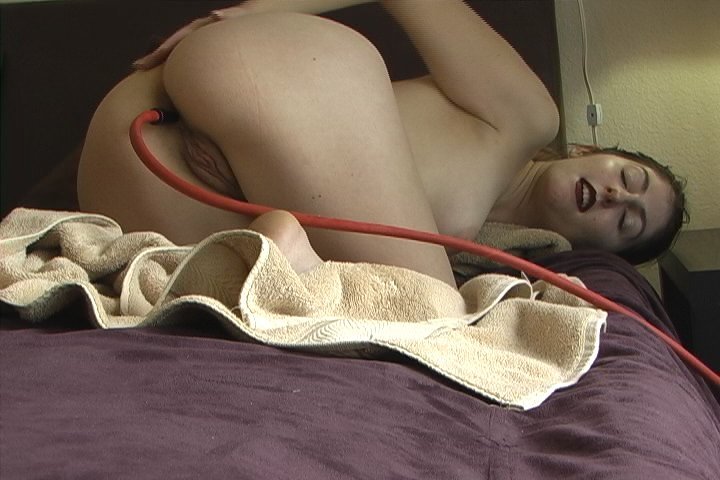 Talk about full!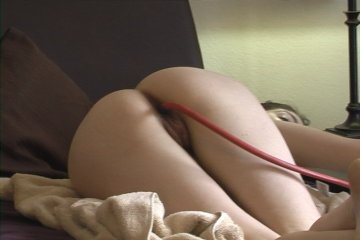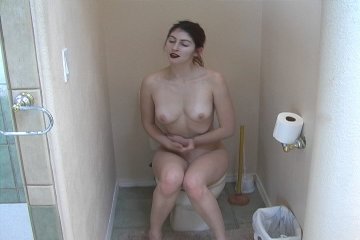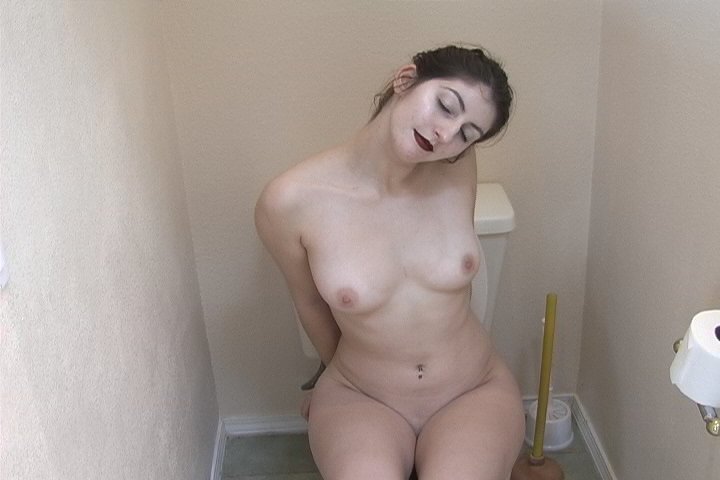 What a cleanout!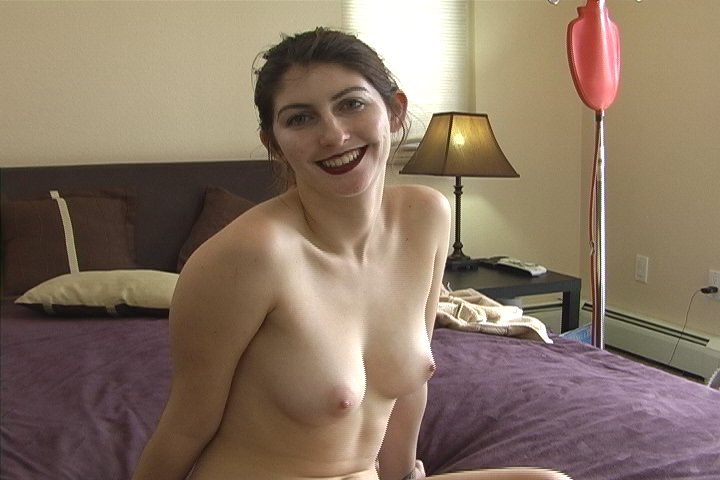 Violet says she'll be back for more!
Time: 48 Minutes
DVD : $34.95
Hi-Res Download: $14.99
Long-Term Members' Area: $150/year
Long-Term members get Enemarotica's ten latest hi-res releases right now, plus everything new we'll release during the year of your membership.
18 U.S.C. Section 2257 Record Keeping Compliance Notice
Copyright © January 2018: The Collector, Inc. and www.Enemarotica.com