SABRINA, CABERNET & ME
"EVEN-MORE-REAL REALITY TV"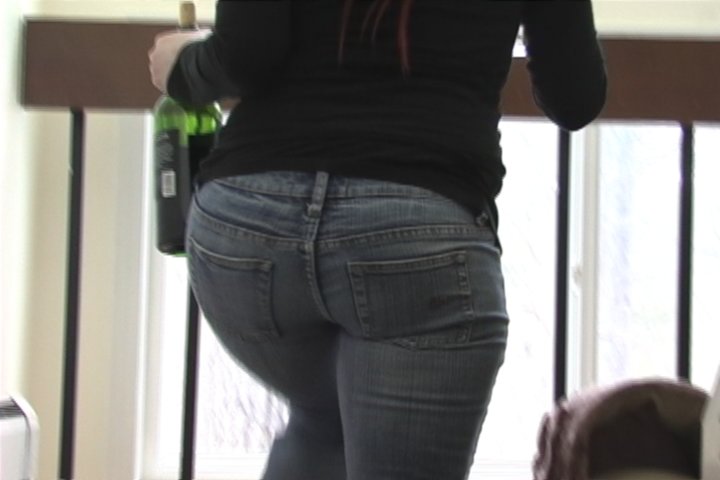 A lot of you have written us saying you like the "Reality TV" style we've used in several videos. We guess we couldn't get any more "real" than letting you all behind the scenes for a mild drinking and bullshit session with Sabrina and The Collector.
Oh, and somewhere in the middle of it all, we managed to shoot a nice video.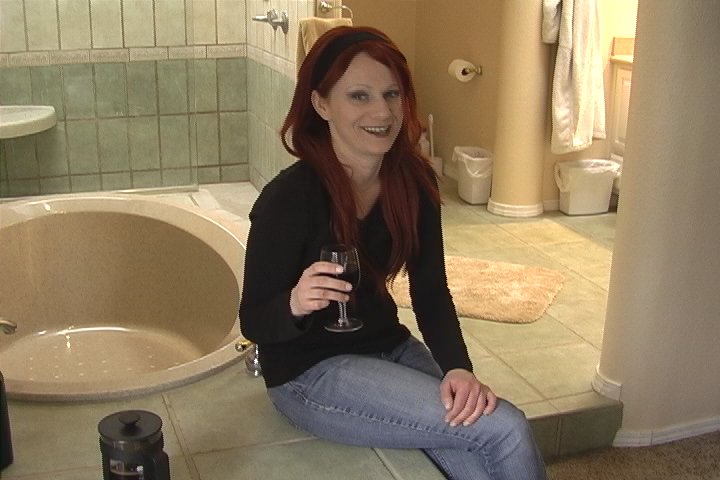 Seriously, our intent was to catch up with each others' lives, have a drink and plan our next video. Then we got carried away and shot it.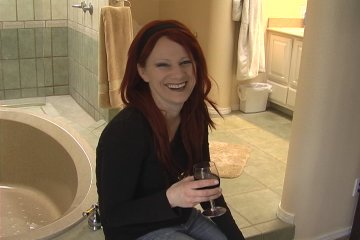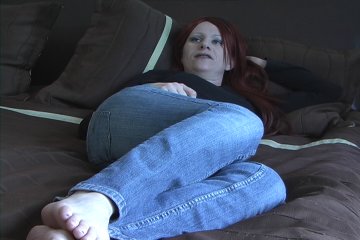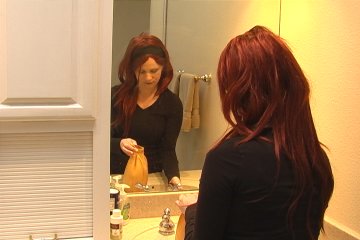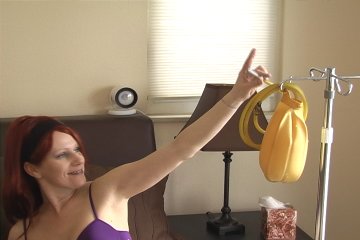 We started off with the "Collector's Limited Edition" amber latex folding syringe and some castile soap.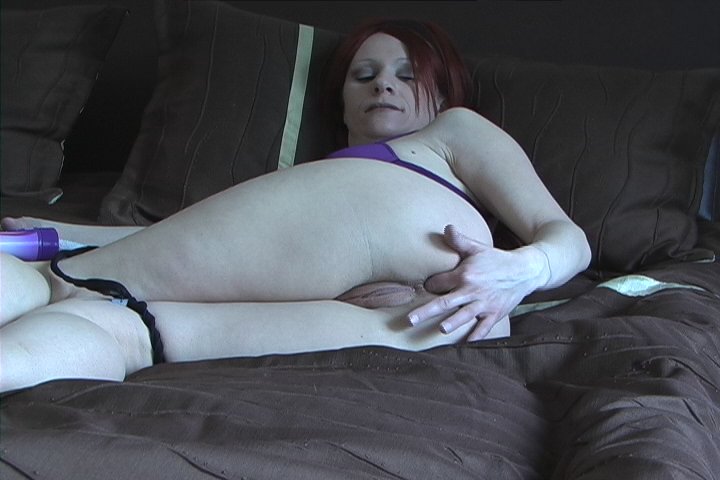 Sabrina originally got into enemas because she was anally erotic and it shows when she inserts the lube instead of just putting some on the outside.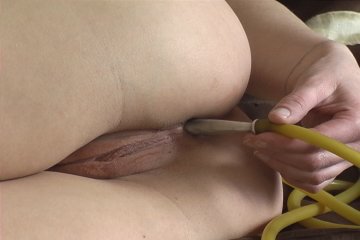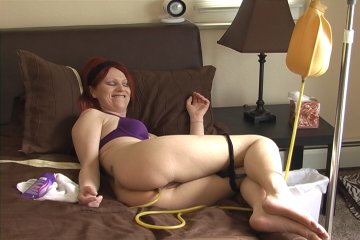 She said she really had to poop, but that she was going to see how much of the enema she could get in, anyway. We figured her for a third of the bag.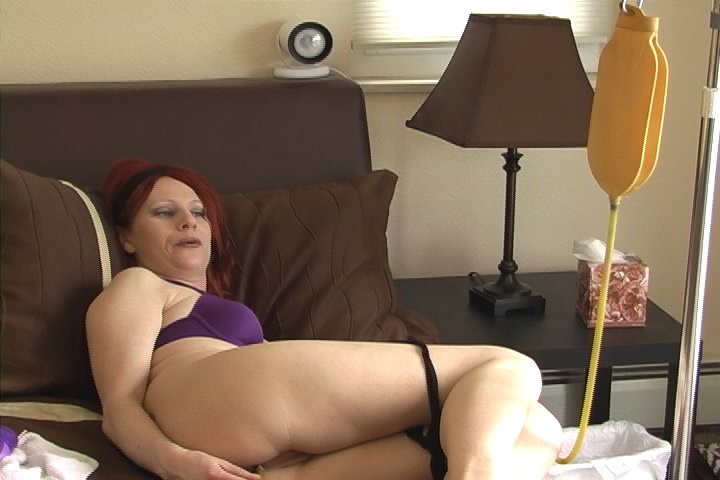 Wrong! It took a while and some panting, but she got it all in!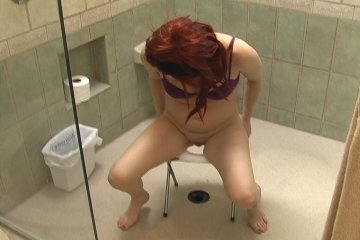 We can't show you what she did next on a public website - you'll just have to buy or download the video as proof-of-age and see for yourself. We can tell you is was a two-session train wreck!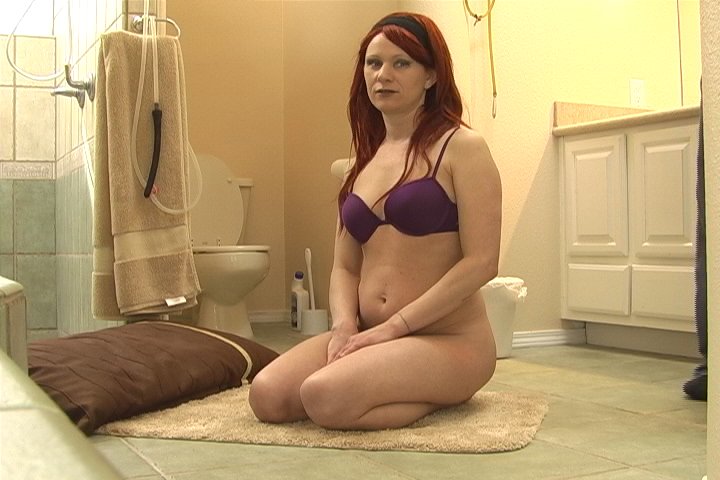 Our viewers send us the nicest gifts! Here, we have a Klystra "Paris" 4-quart bag with attached flow meter and a soft rubber nozzle that looked like it could go a ways up into someone's descending colin.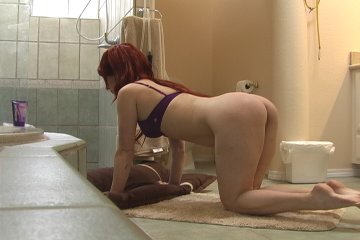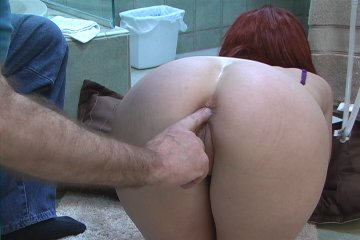 Sabrina was eager to try it out, but only after a little lube and stimulation (read "ass play") by The Collector.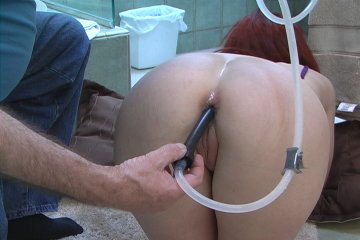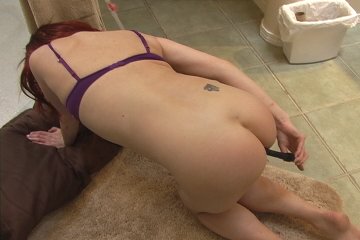 Well, the nozzle seemed like a great idea, but it wasn't quite soft and flexible enough to get it all the way in. The Collector tried and Sabrina tried and they had to give up. Whomever made that should make one that's a lot more flexible if they want to see it all the way up Sabrina's bottom.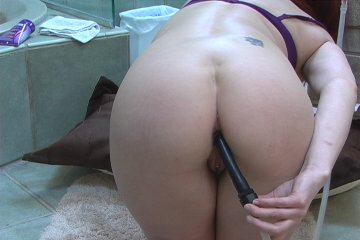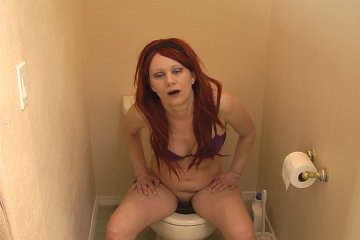 She did, of course, take in a large amount of water while she was playing with the nozzle. Larger, in fact, than she'd thought.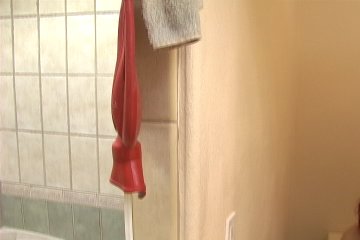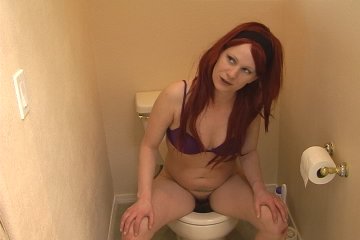 We looked at the bag and were amazed to see that she'd taken well over three quarts!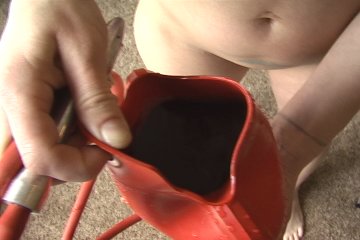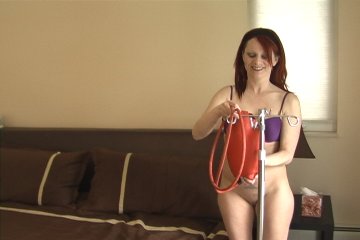 Next up was the old 2½-quart Seamless "Nearkid" fountain syringe with her favourite nozzle, the 3/4" "Silver Bullet". She filled it with tap water with a little sea salt to make it more comfortable, then showed us how full it was.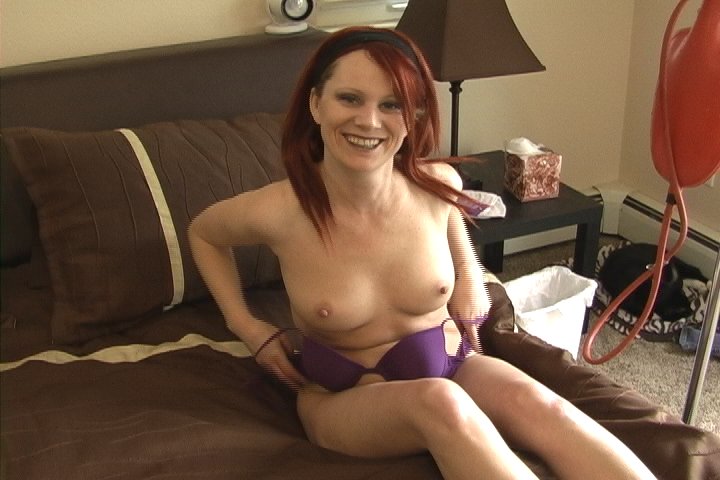 Oh, and for those of you who like your models completely naked, she took care of that angle, too!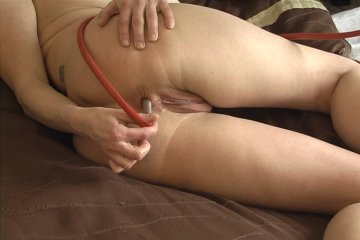 More assplay, then the slow insertion.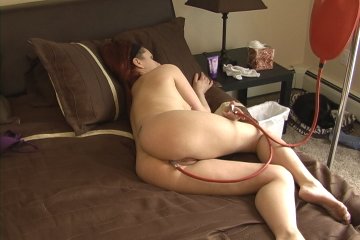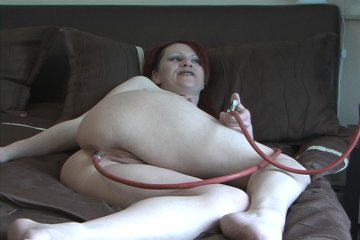 And then, the heat of the Silver Bullet created an awesome amount of stimulation, as Sabrina clearly relates to us in so many ways.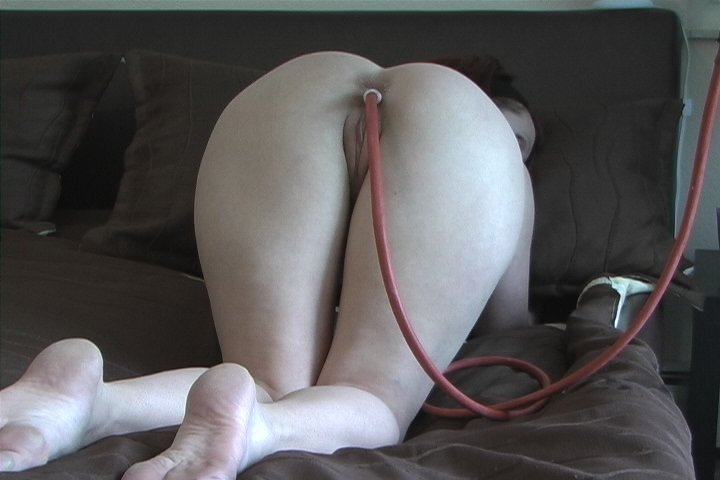 She decided to take the pressure off her tummy by going doggy style for a while.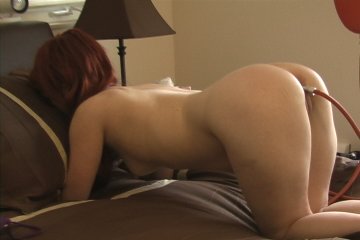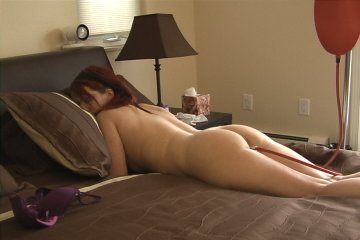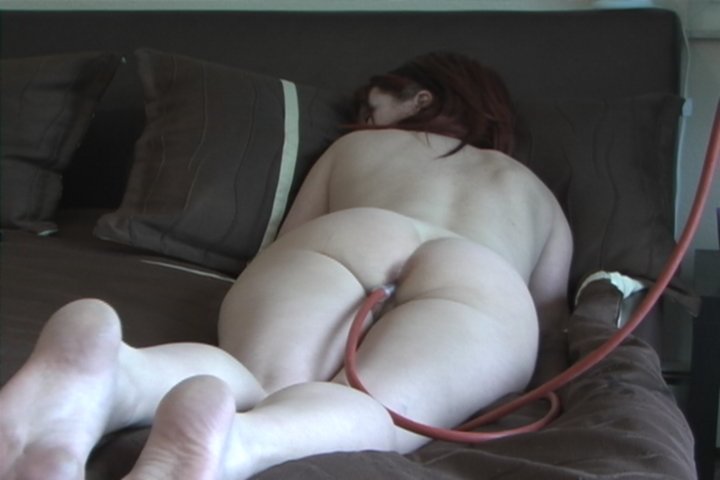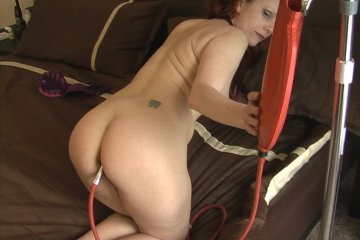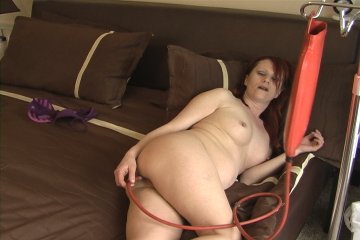 Not empty yet?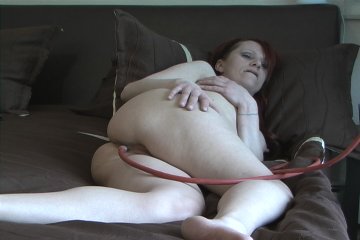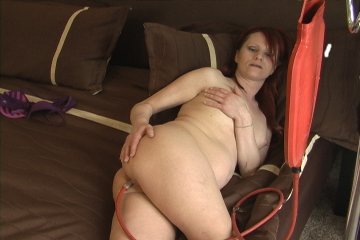 Lots of panting and puffing.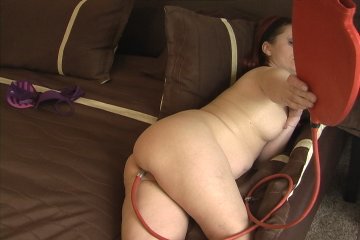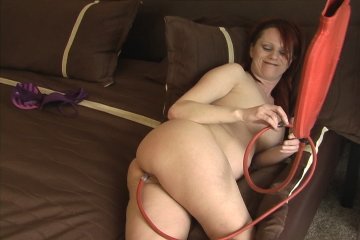 Finally! (click)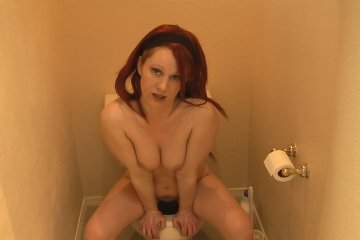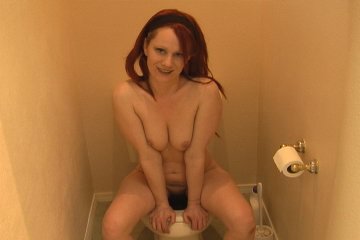 And, oh, what a thunderous racket she made on the toilet!
Then, a break for more wine and she was back to reminiscing about fun times and bloopers from years past.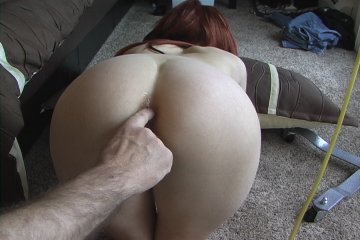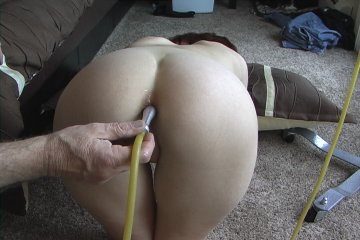 Then, a real "buttmunch" assplay session before starting her last enema of the day.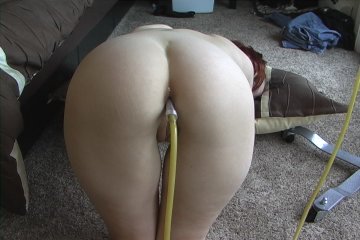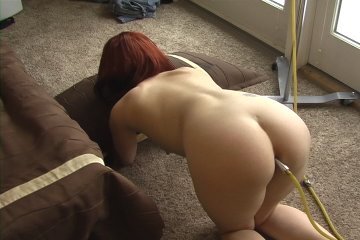 She wanted to be certain she was completely cleaned-out and she did a grand job of it! More sea salt and 2 quarts of really warm water.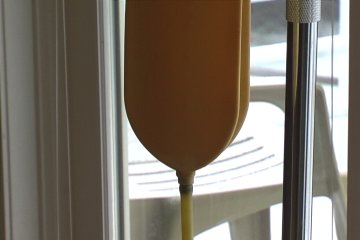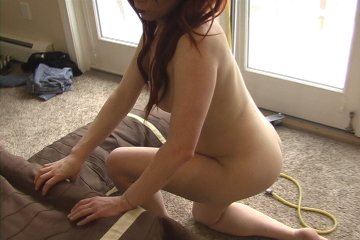 Sabrina's a tiny wee thing and we're not sure where she puts all these big enemas. Would you look at that distension?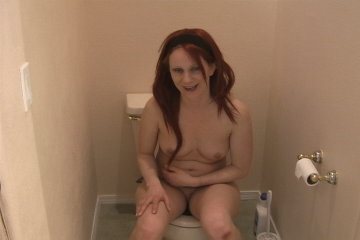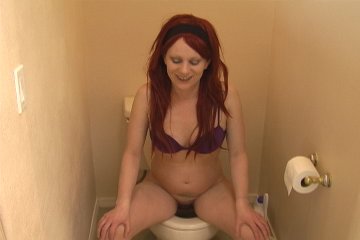 The last gush of the day!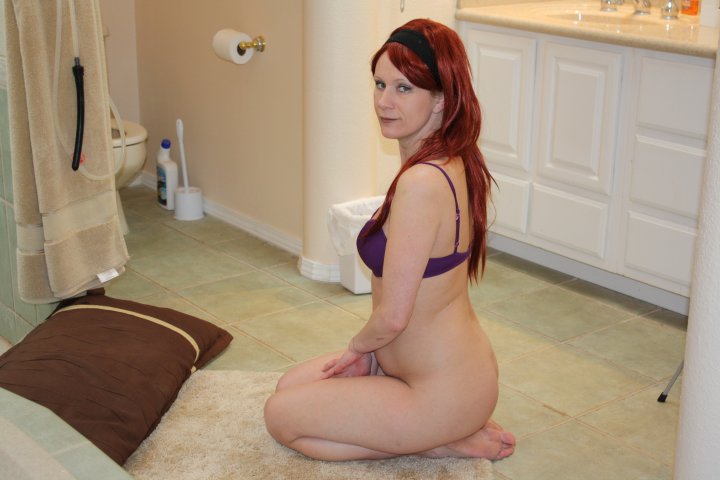 Until next time!
An enema-loving MILF, a little wine, some funny stories, some great camera work and loads of water! What more could we want? This one simply has to be in everyone's collection!
Time: 1:23
Price: $60.00
18 U.S.C. Section 2257 Record Keeping Compliance Notice
Copyright © 2013 - The Collector, Inc. and www.Enemarotica.com
E