Moxie Mae Stood Up!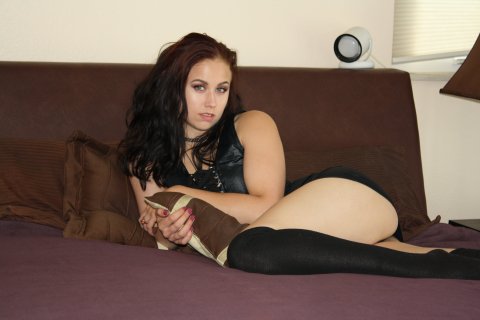 Moxie Mae turned up on time for a shoot with an enema virgin we'd lined up. But the virgin she was supposed to deflower hadn't turned up by noon, Moxie Mae wanted a good cleaning-out, herself, so we started without the other girl. Glad we did! She texted us a day later to ask when the shoot was.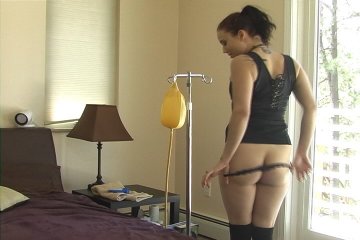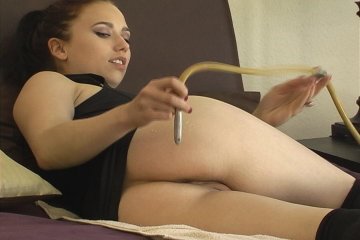 Moxie Mae started off with the amber latex folding trtavel syringe.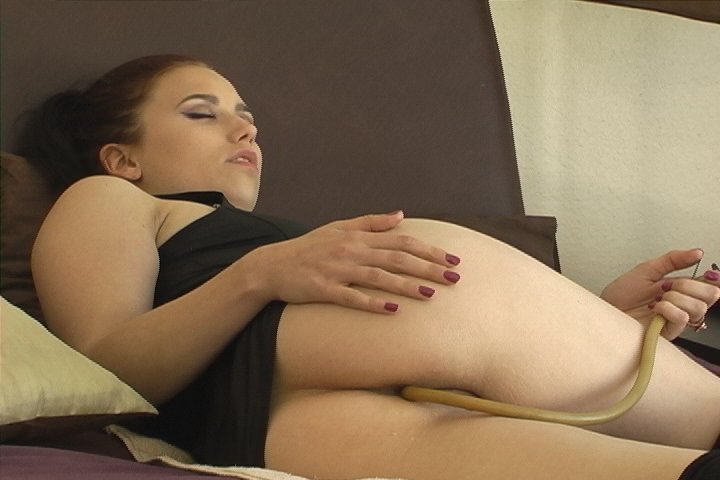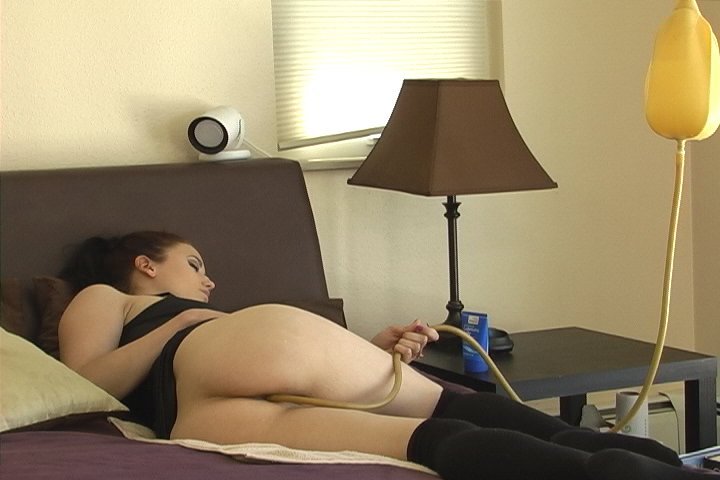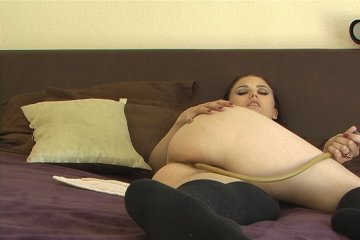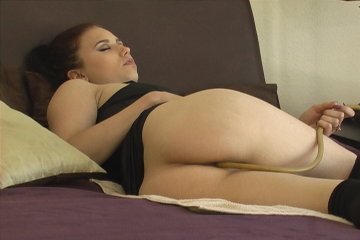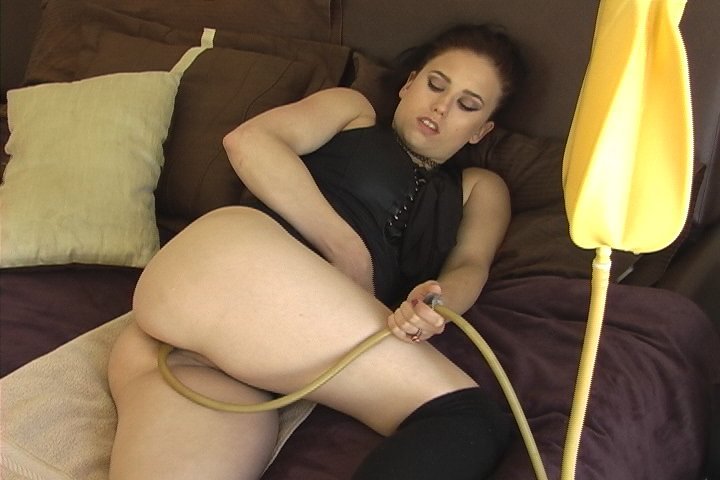 Even that bag held enough water to give Moxie Mae a difficult time! "ooooh!"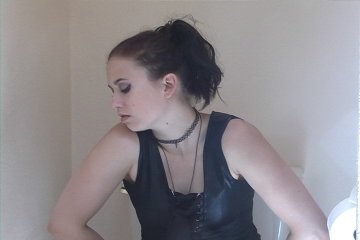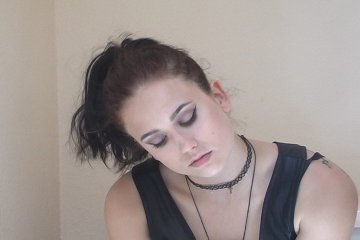 Relief!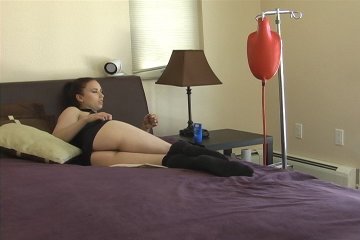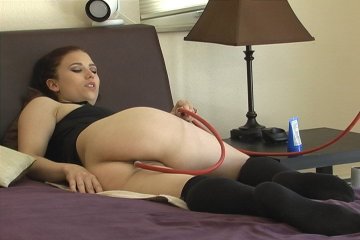 It was time for higher volume, so Moxie Mae got out the Seamless "Nearkid" 2½-Quart Fountain Syringe.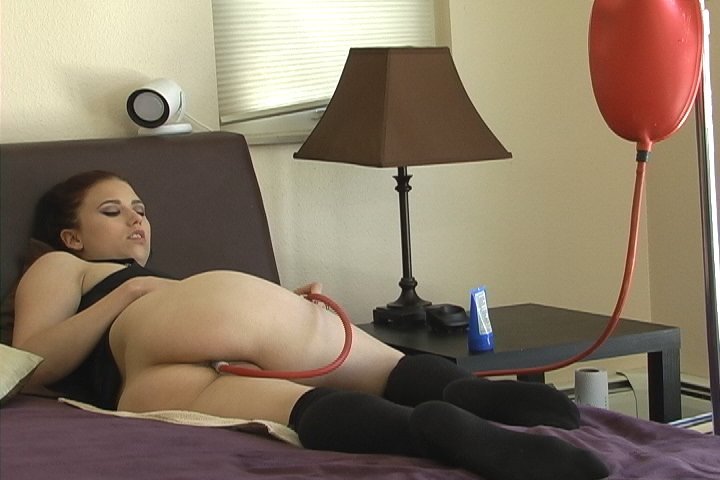 Big, warm and very nice!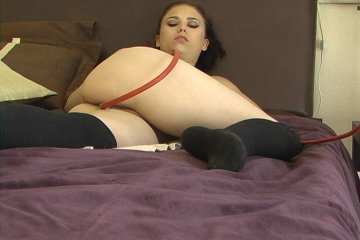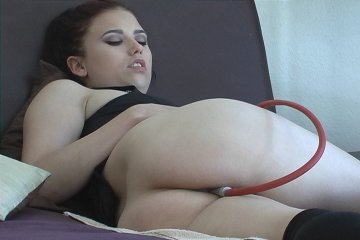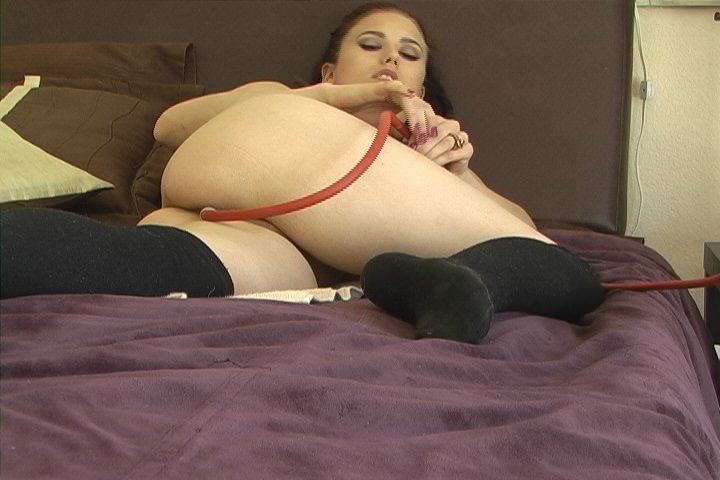 A little starting and stopping, then . . .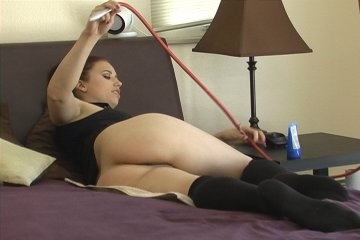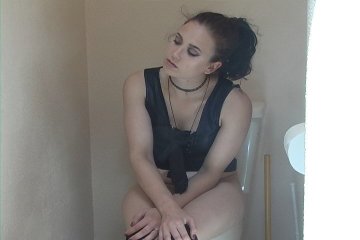 Whoops! She had to stop. She probably still had part of her first enema stuck inside her.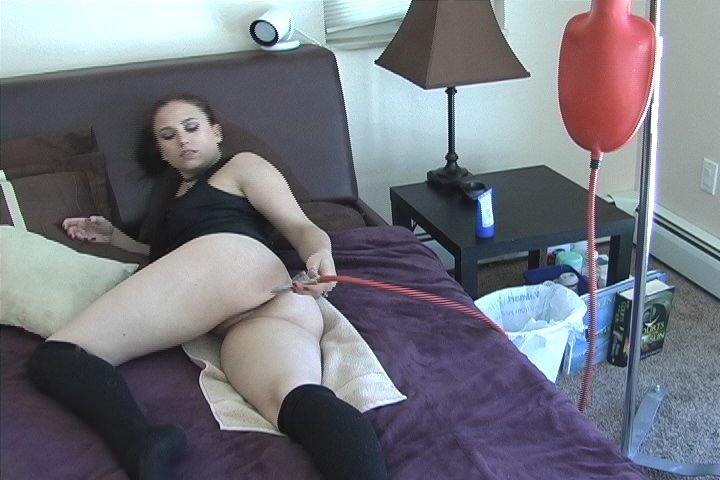 Back on the bed to finish the bag!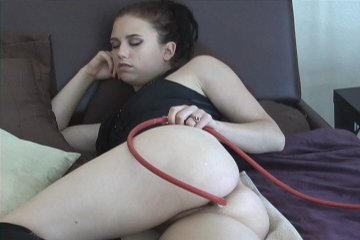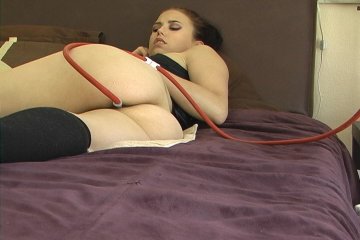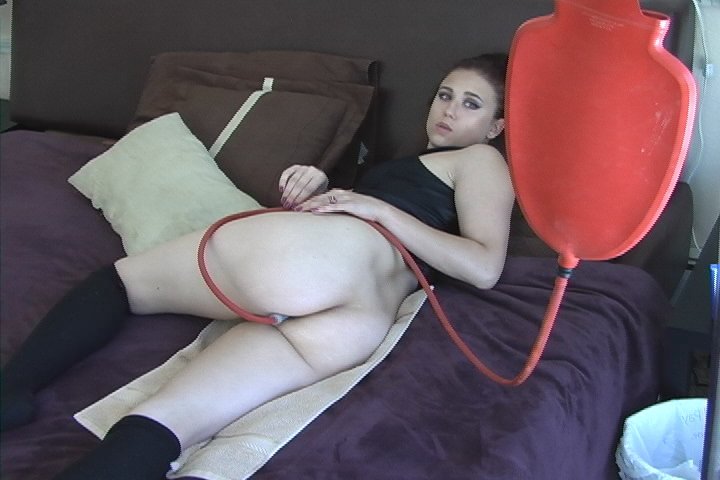 "oooh! That looks empty to me!"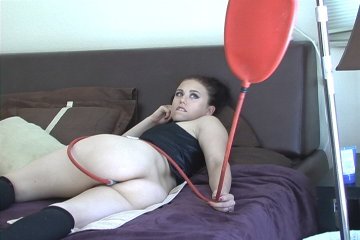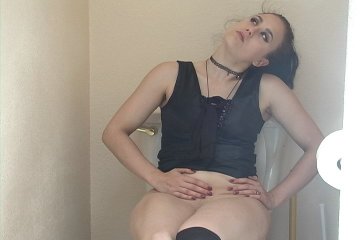 Whew! And that time, it seemed that the whole world fell out of her bottom!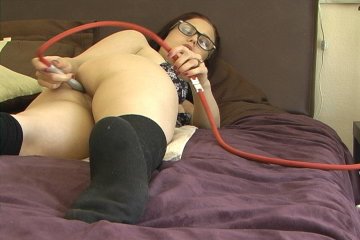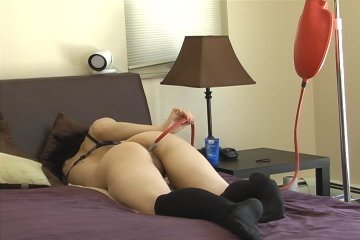 Back with the Nearkid, going to try to hold the whole bag this time!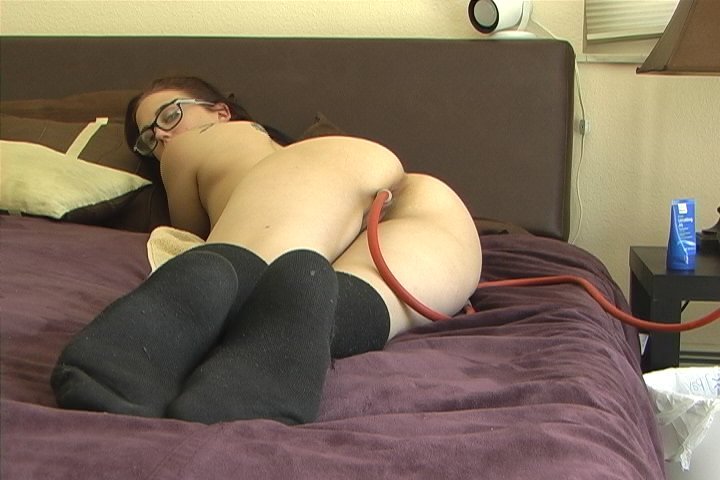 The Silver Bullet give such a nice, warm gush!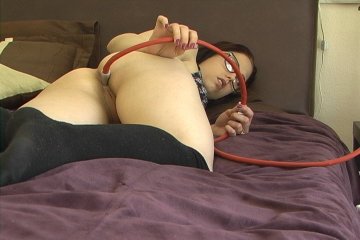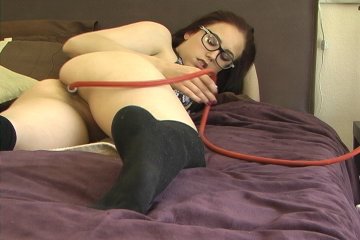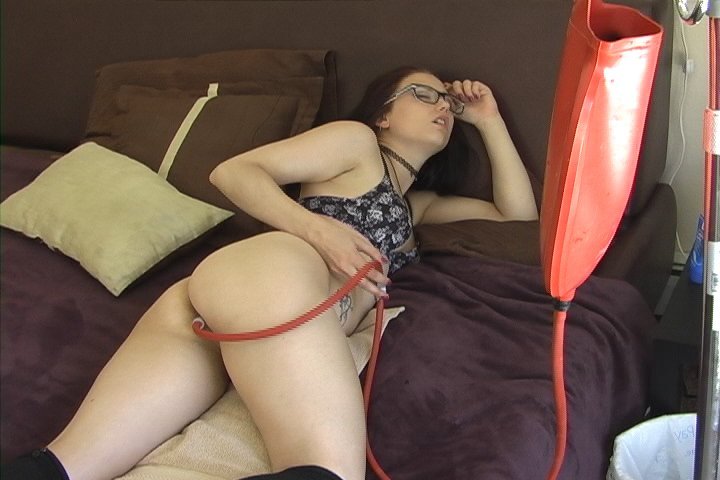 She was beginning to feel like an overfilled balloon!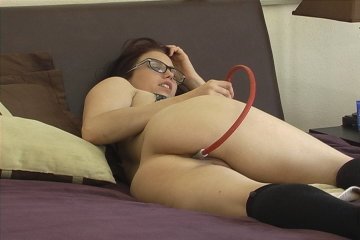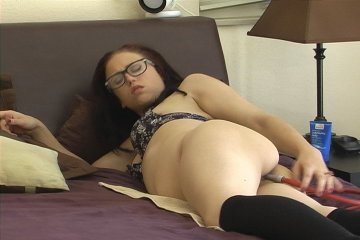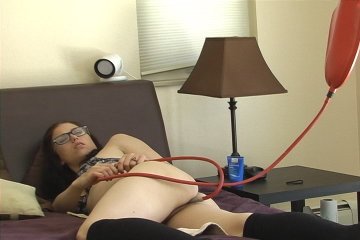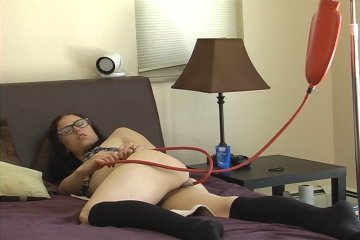 "Just a little more!"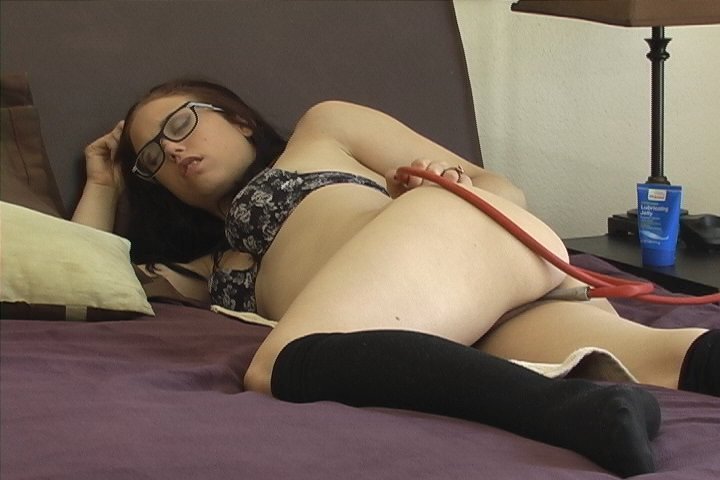 "ooooooh, owwww"!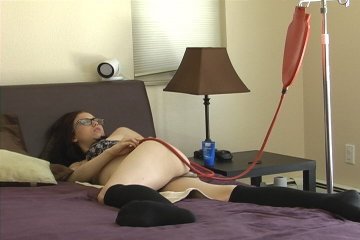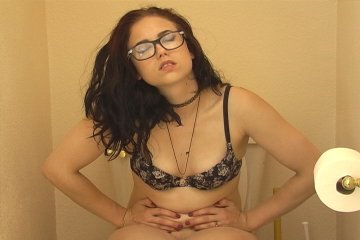 Whew! Finally! But she still was dropping chunks in the bowl, so it was time for a 4th enema!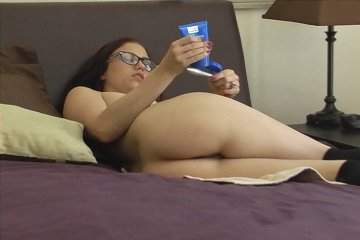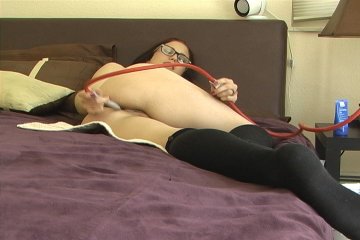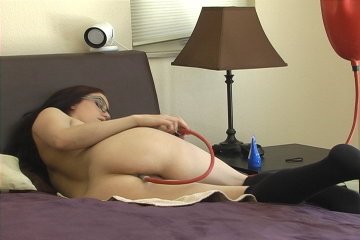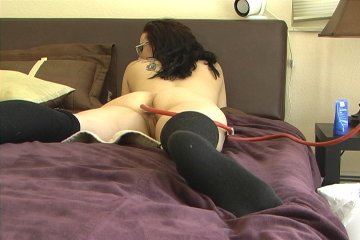 She tried all positions to get the water into every nook and cranny of her colon!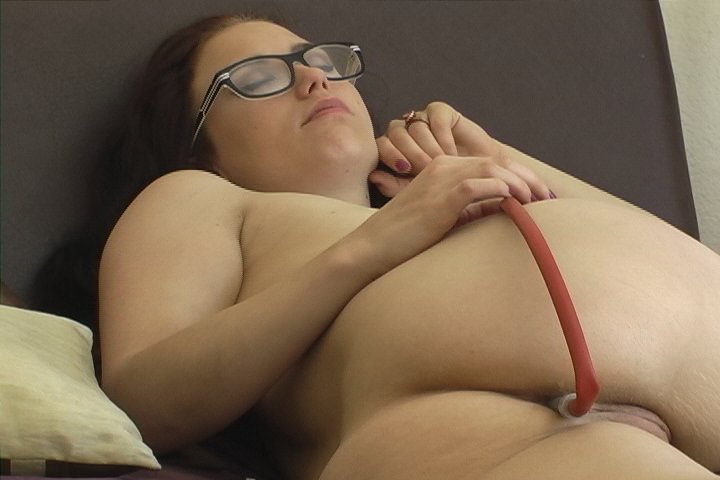 "mmmmmm, going easier now!"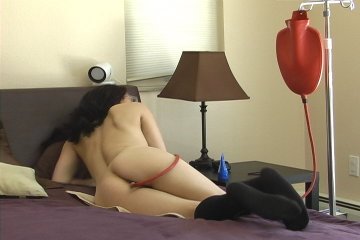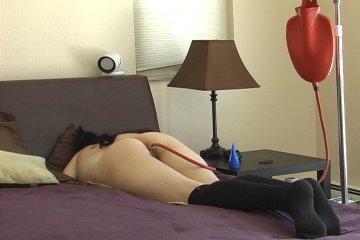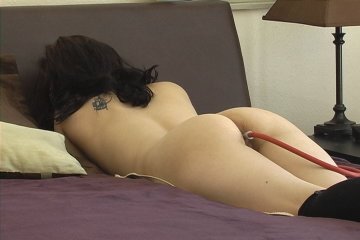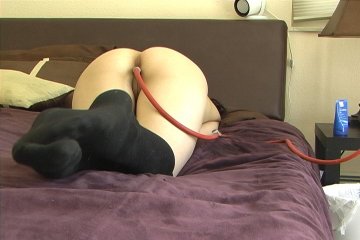 "I think I can, I think I can, I think I can . . ."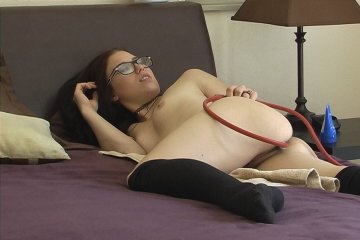 ""I did it!"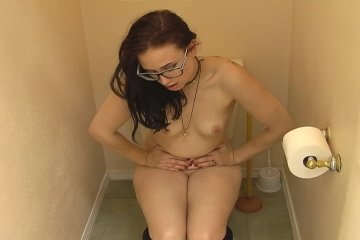 The result was thunderous! But there was still a chunk or two, so . . .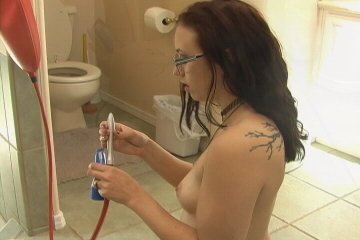 A quickie 5th enema on the bathroom floor!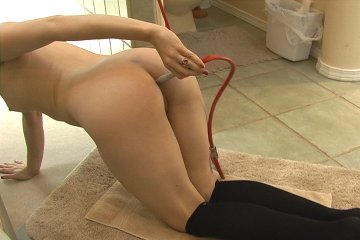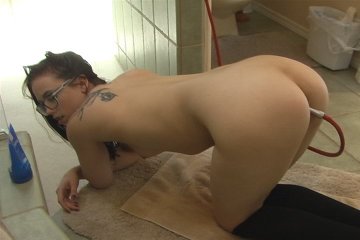 "Nice and war, going in easily!"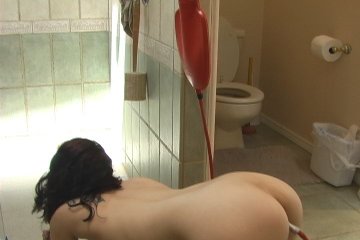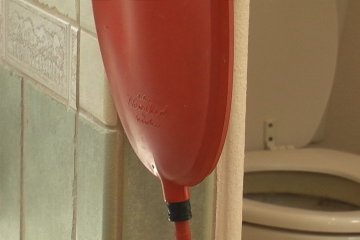 The bag's getting emptier.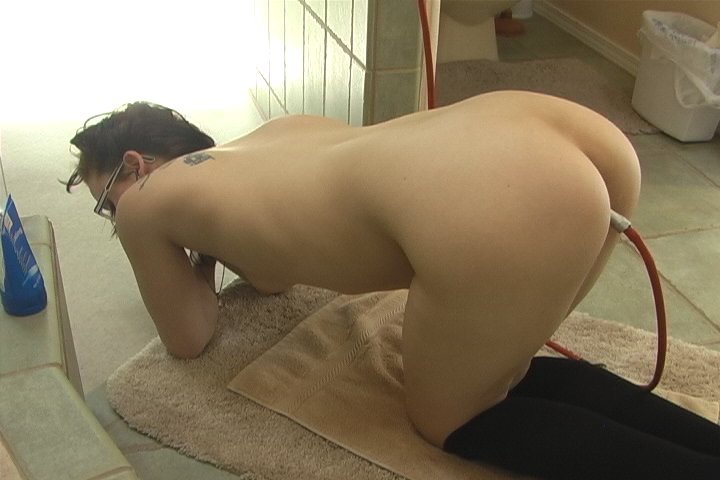 "What a gusher!"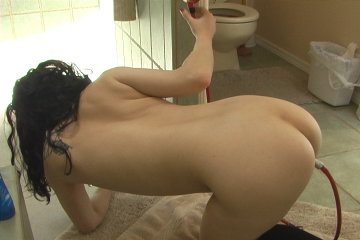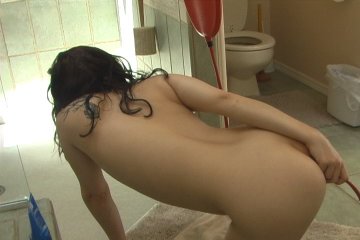 "It's empty!"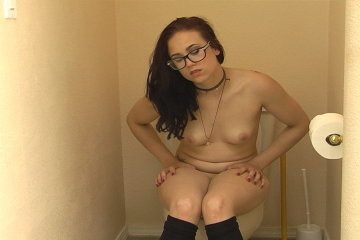 More thunder, without the intermittent plops! She's a cleaned-out girl!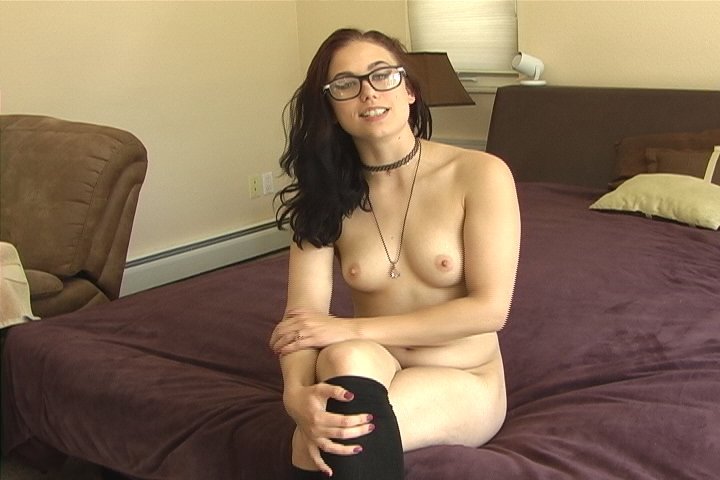 "I liked that and want to come back again as soon as possible, but see if you can get that enema virgin here for me to deflower, OK?"
OK, Moxie Mae, we sure will!