Kajira's Surprise!
The surprise is all the bloopers!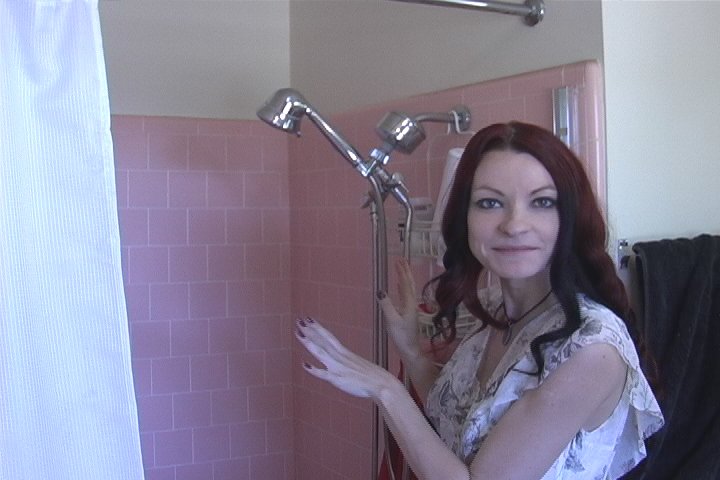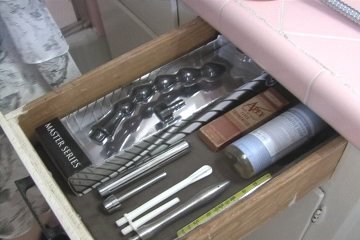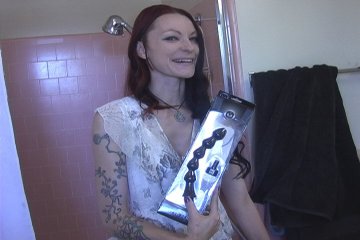 First, to choose a nozzle...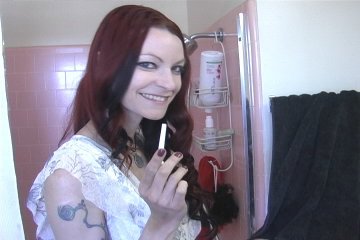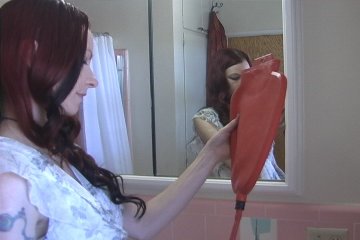 Then, the Seamless Nearkid bag.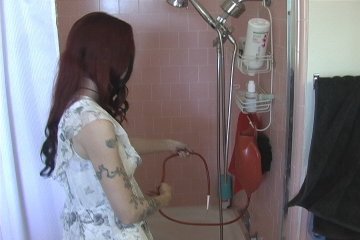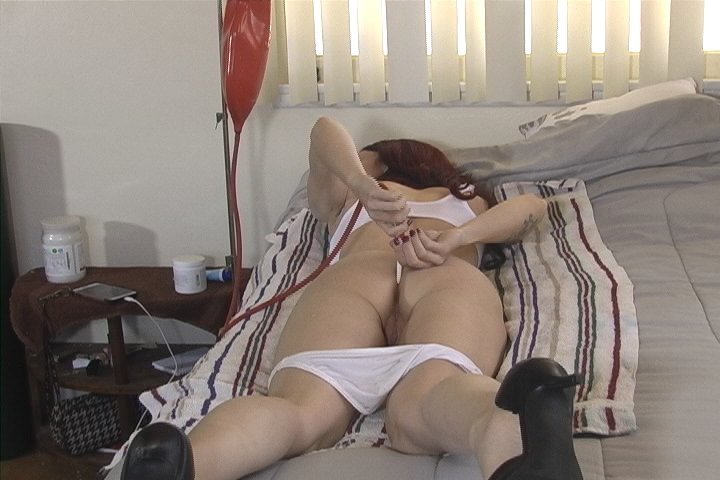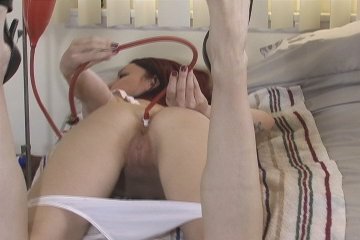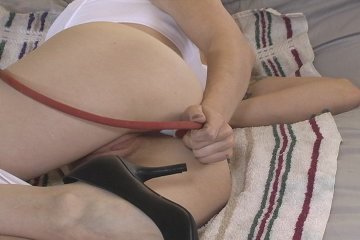 She released the hose clamp and ... nothing happened.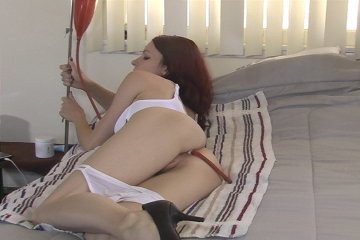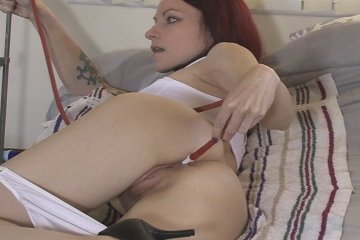 Through a lot of gyrations, she was able to get the flow going.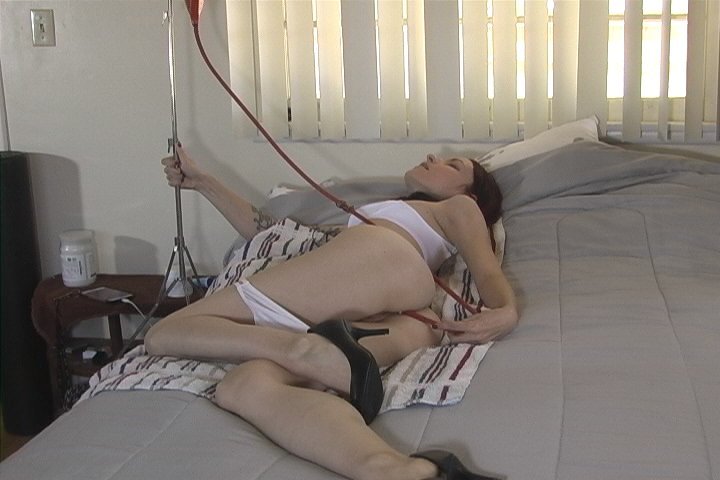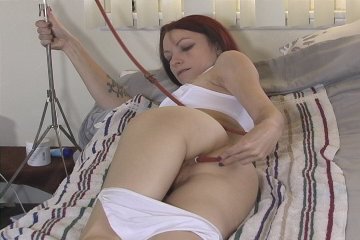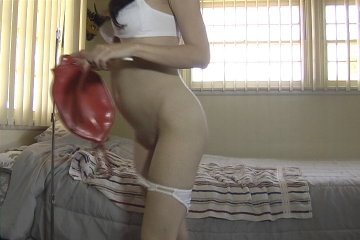 What a struggle!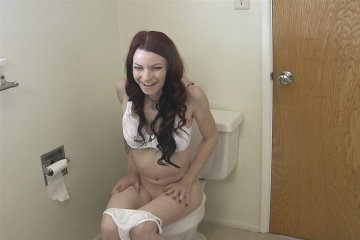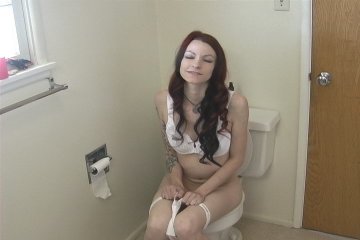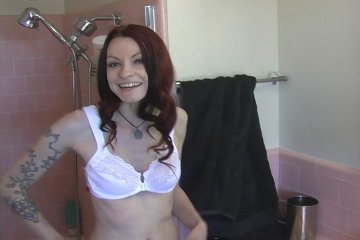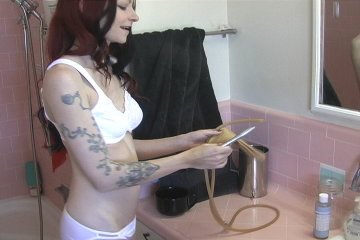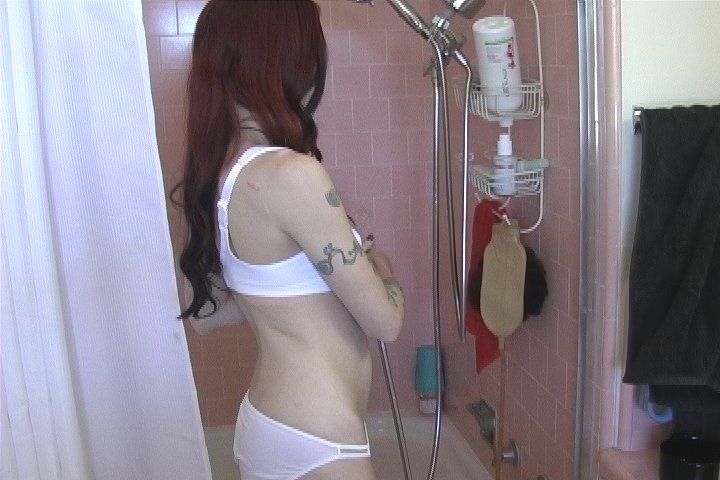 Just to be sure she's cleaned-out before she plays with her new toy, she decided to take another enema, using the amber latex bag and Silver Bullet.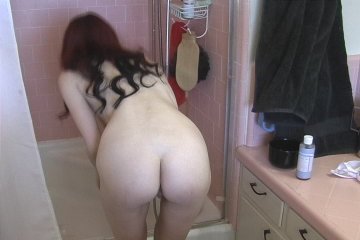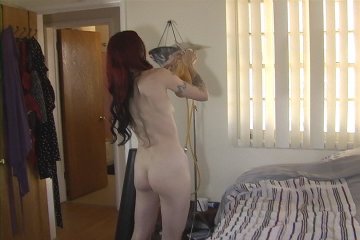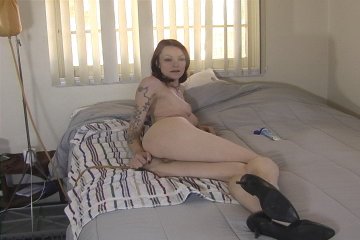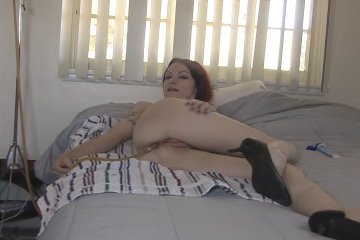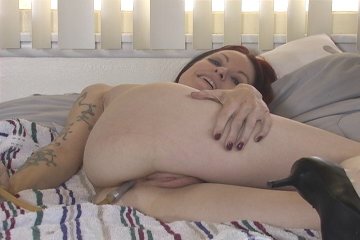 Ahhh,that went much faster!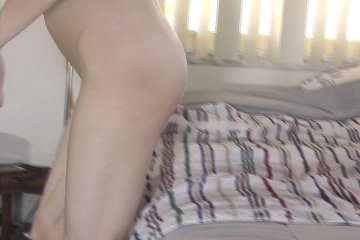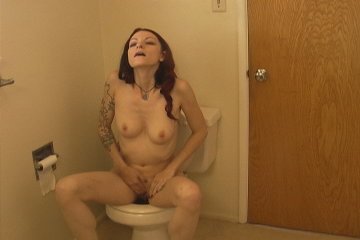 Now, on to the new toy! A Shower-Shot!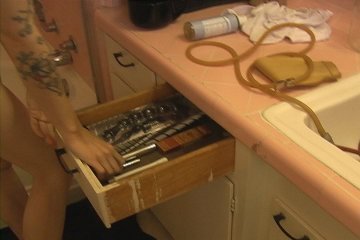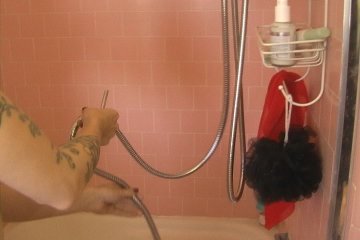 First, she picks the right nozzle.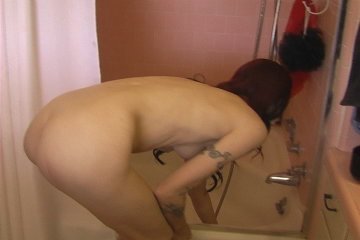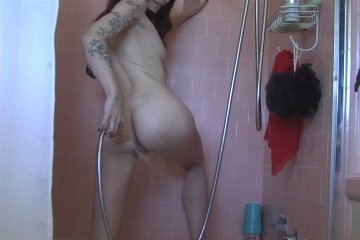 Then, she lubes up and spends a while getting the water to just the right temperature and flow.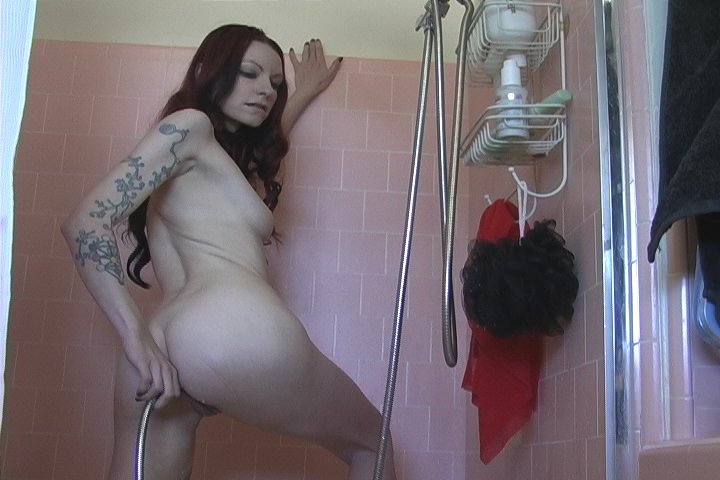 oooooooooooooooooooh!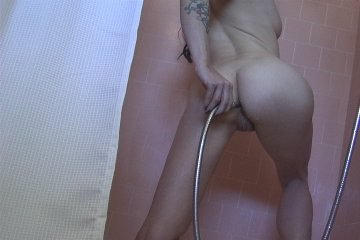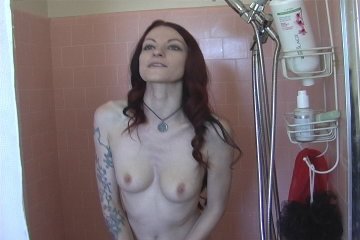 ooooh...........uh-oh! It seems there's more to adjusting the temperature and flow than one might think. You can get too full too quick or the temperature can change.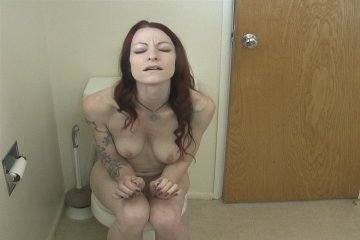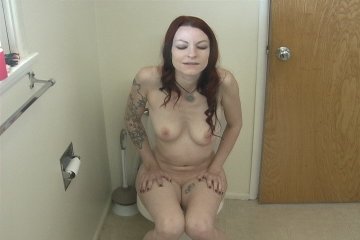 Kajira said, "Not ready for that yet!", then expelled quite a respectable amount of water.
She did manage to masturbate to orgasm on the toilet!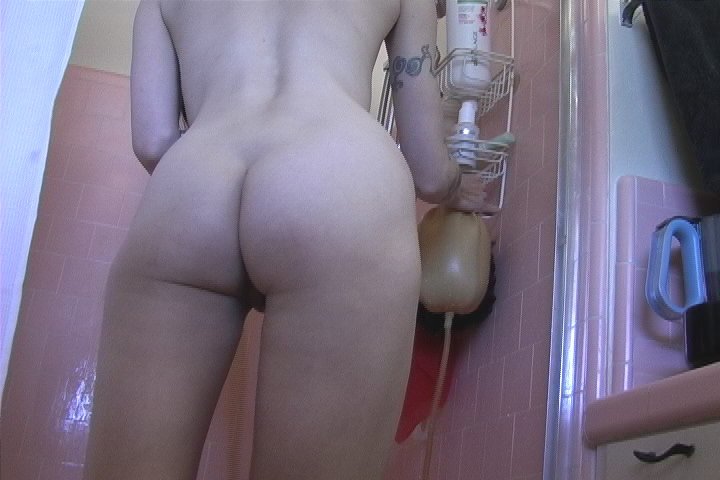 Still wanting a better clean-out, she got out "old reliable" again..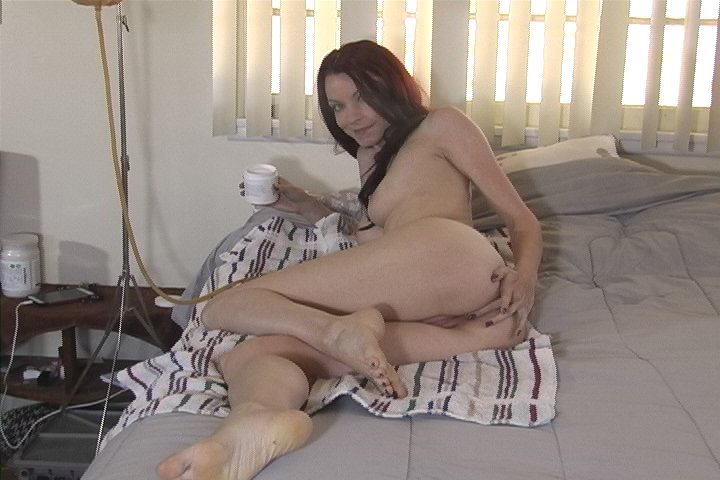 First, plenty of lube.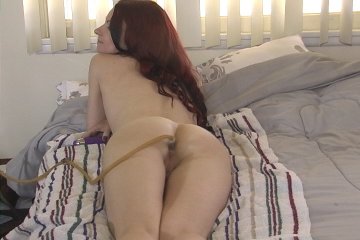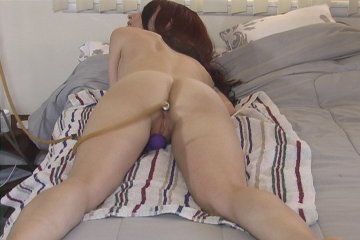 Then, she inserted the Silver Bullet and opened the clamp.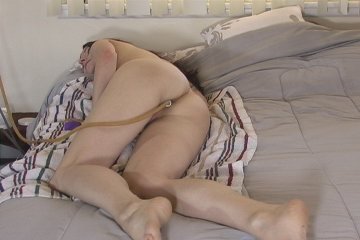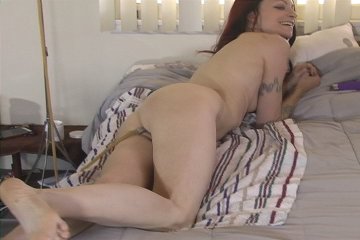 And, oh what a gush and what a rush!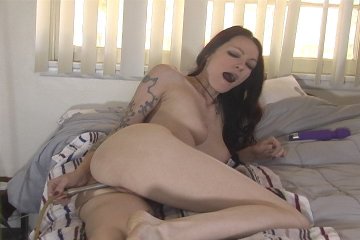 Now, THAT was a great clean-out!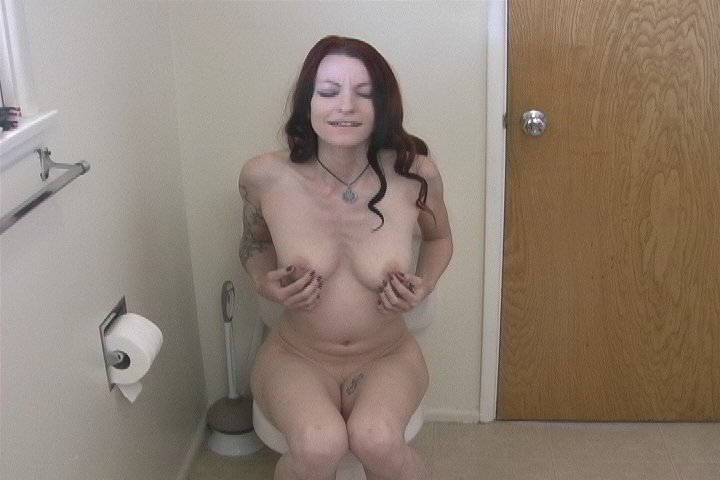 A couple of sexy bloopers and a couple of big gushes and a great orgasm- this video seems to have a little of everything.
And Kajira promises she'll practice with the Shower Shot for the next video!
Time: 1 Hour 9 Minutes
DVD : $34.95
Hi-Res Download: $14.99
Long-Term Members' Area: $150/year
Long-Term members get Enemarotica's ten latest hi-res releases right now, plus everything new we'll release during the year of your membership.
18 U.S.C. Section 2257 Record Keeping Compliance Notice
Copyright © March 2017: The Collector, Inc. and www.Enemarotica.com