Kajira's Kitchen!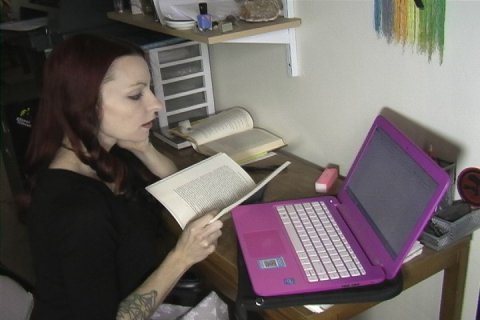 Kajira was getting thoroughly tired of homework. She checked the time and decided she could have a little enema fun before Ulf got home.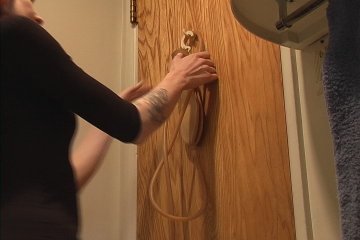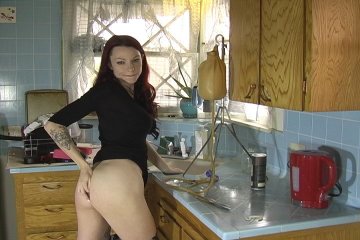 First, she filled her favorite bag.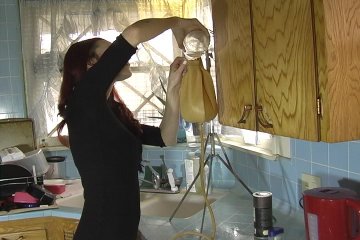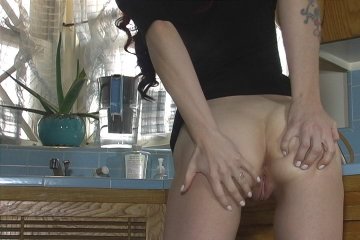 Then, she added a little salt to make it milder and lubed herself up..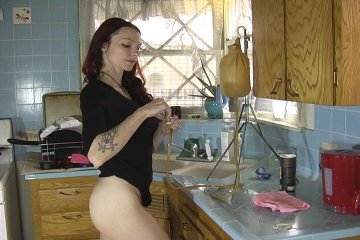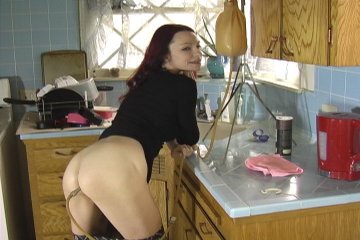 Kajira loves the Silver Bullet because it's the only nozzle that allows you to feel the heat as the water flows.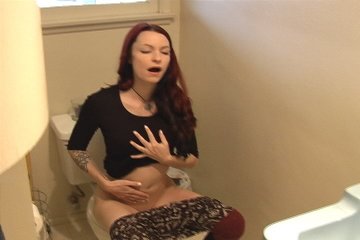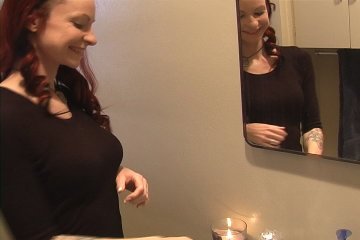 She left such a load in the bathroom, she decided a scented candle would be appropriate.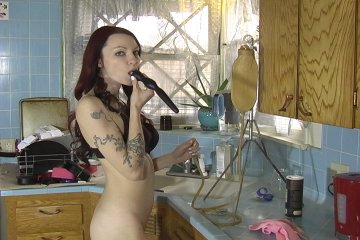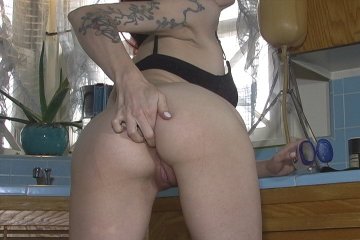 Where in the world did this rubber monster come from? Obviously, one of Kajira's fans!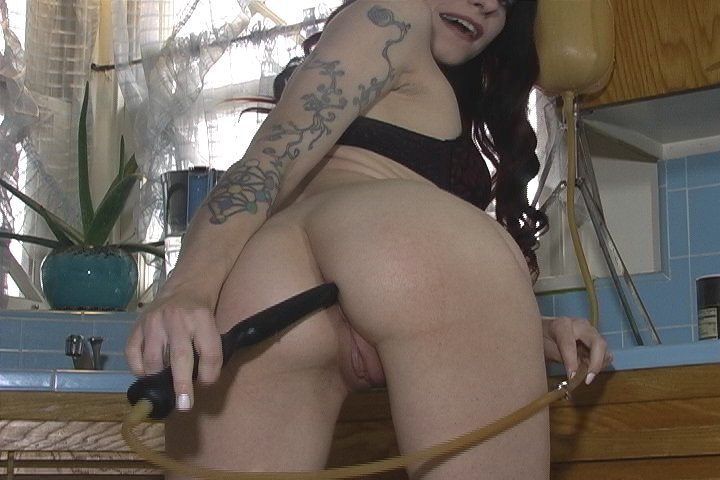 Here goes!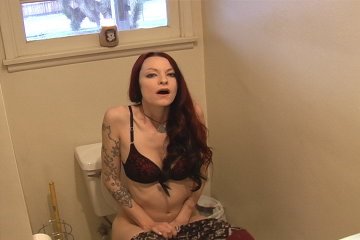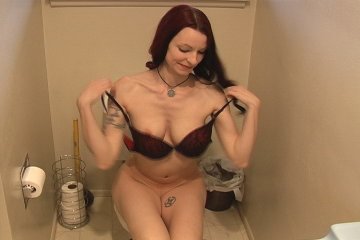 And away it goes!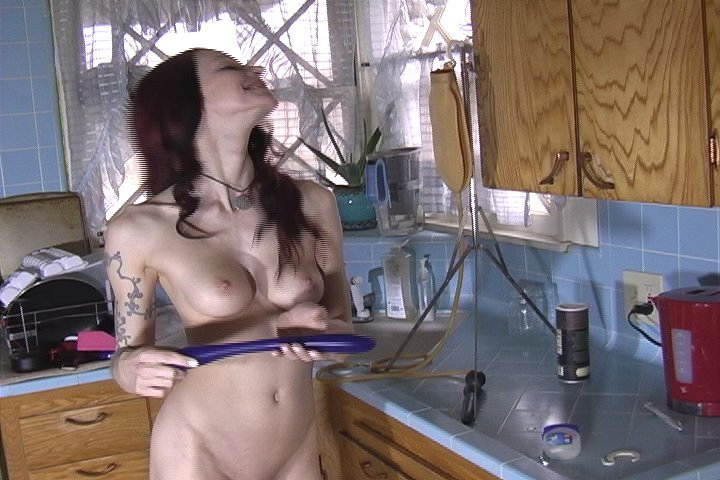 Next, the slippery, snakey purple thing. (We don't know what else to call it.)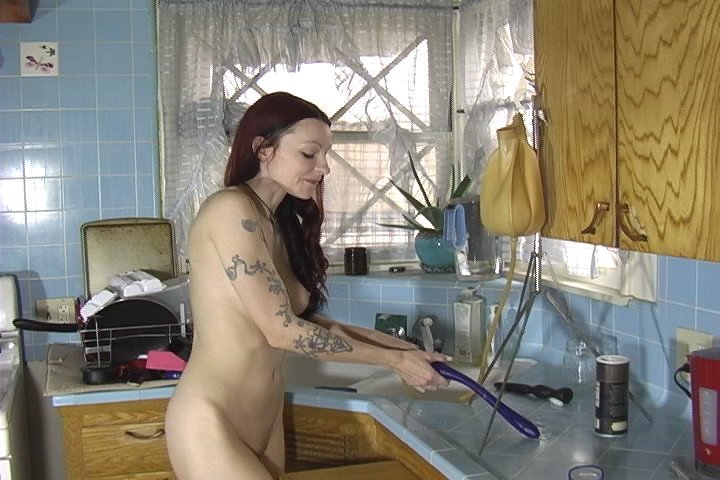 But it sure is big and long!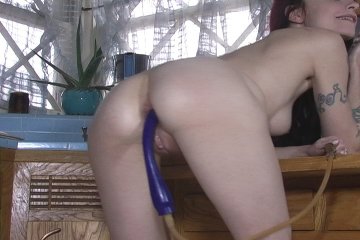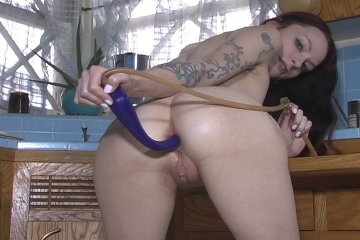 And, apparently, it's a lot of fun, too.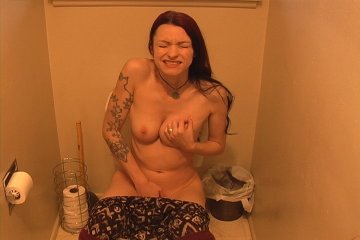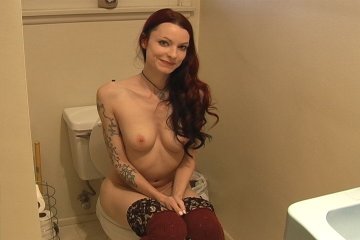 For her fourth enema, Kajira went back to her old friend, the Silver Bullet, just for one final, big cleanout before Ulf got home.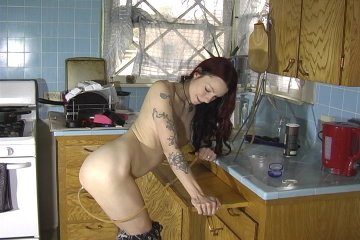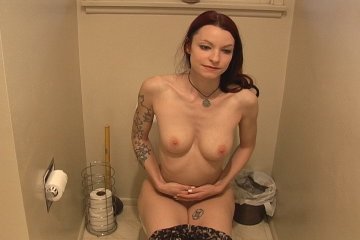 She drained the bag in record time, but spent a little longer than that on the toilet.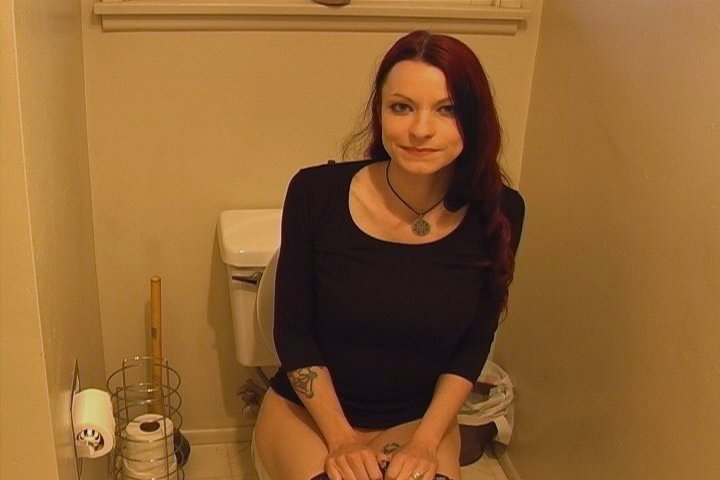 Come along and watch what Kajira does for enema fun when Ulf's not around!
Time: 1 Hour 9 Minutes
DVD : $34.95
Hi-Res Download: $14.99
Long-Term Members' Area: $150/year
Long-Term members get Enemarotica's ten latest hi-res releases right now, plus everything new we'll release during the year of your membership.
18 U.S.C. Section 2257 Record Keeping Compliance Notice
Copyright © March 2017: The Collector, Inc. and www.Enemarotica.com