Jennifer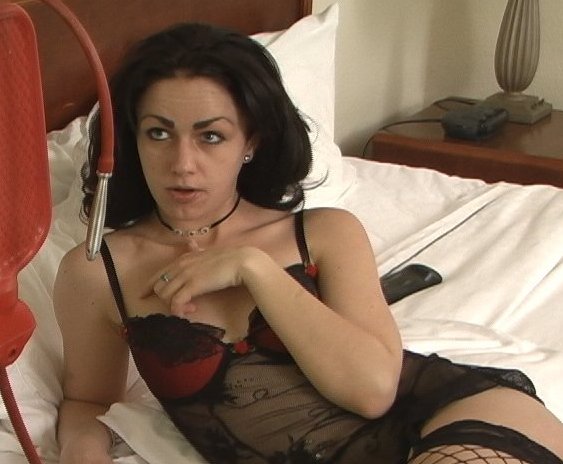 It wasn't Jennifer's intention to go it solo. She'd even bought some new lingerie to wear for her boyfriend, Justin. The problem is that, unbeknownst to Jennifer, Justin is out drinking with the boys. She's gonna have a long wait!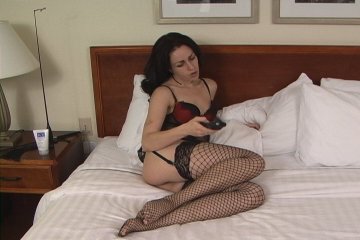 She got bored with TV and decided to have some fun on her own.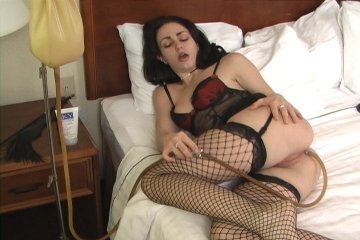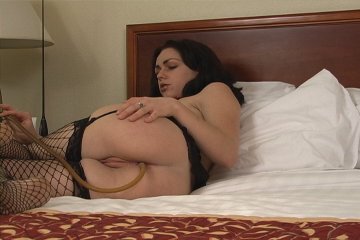 All the while grumbling, bitching and threatening what's gonna happen to Justin whenever he gets home.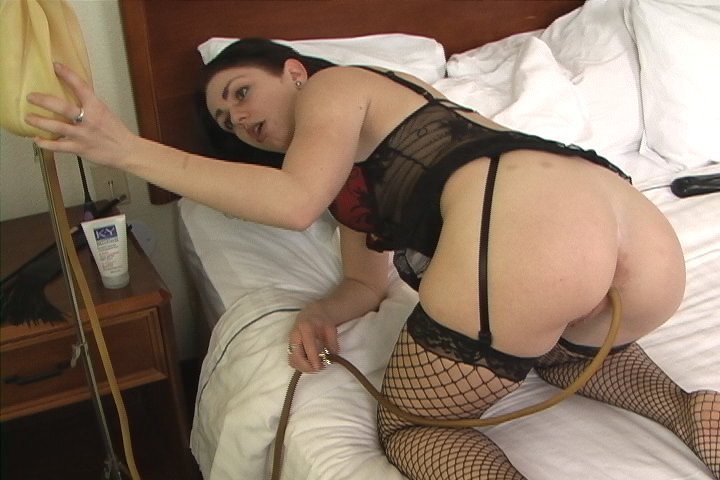 Of course, now and then she gets distracted by what she's doing to herself. As do we.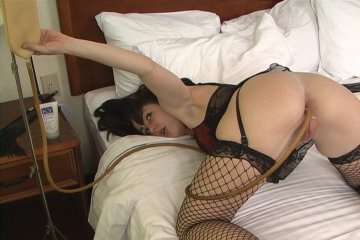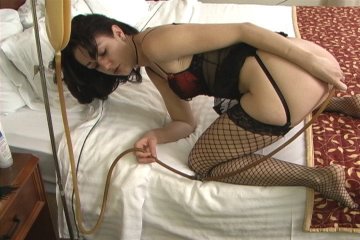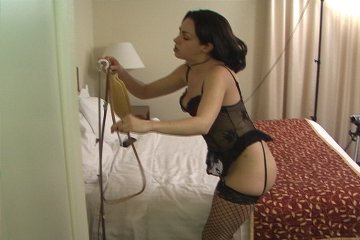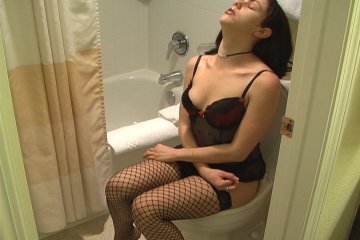 The release of that first enema is always such a thunderous joy!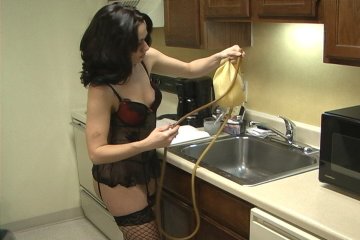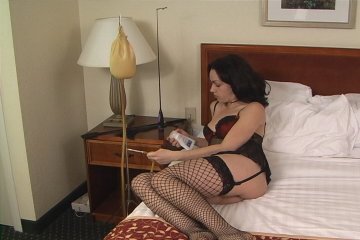 But why stop there?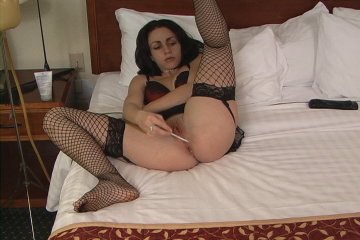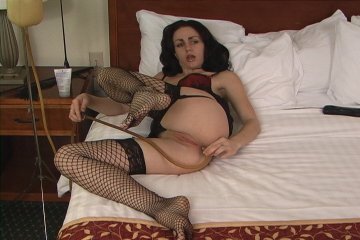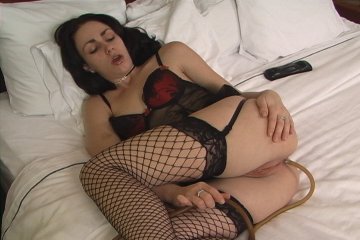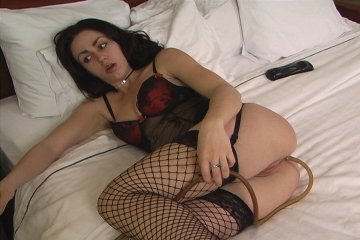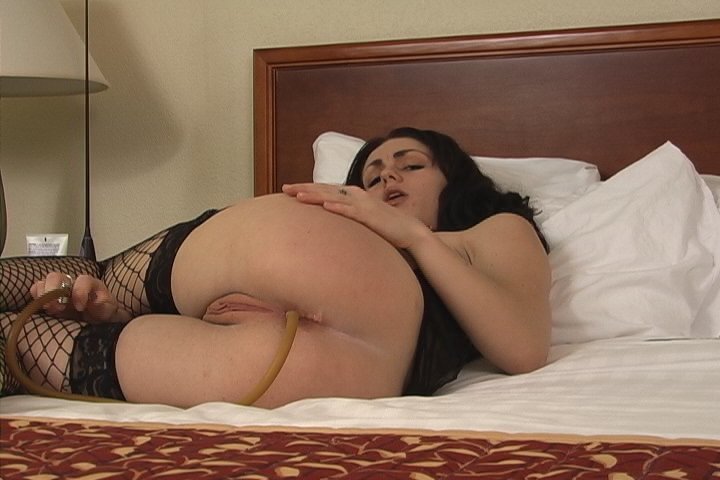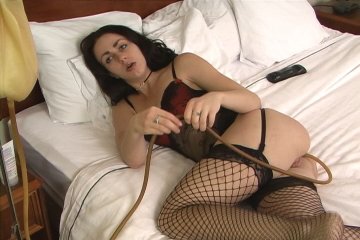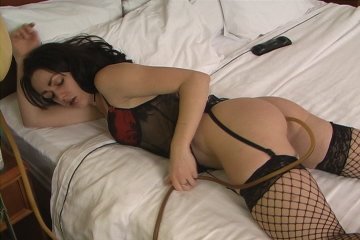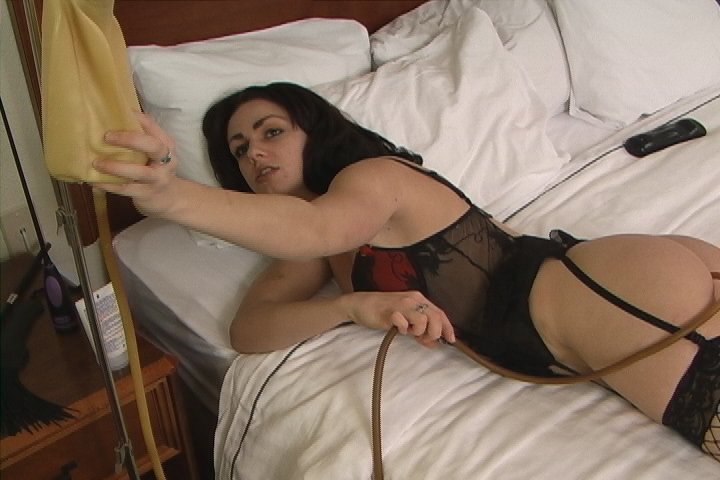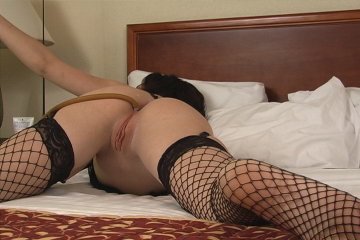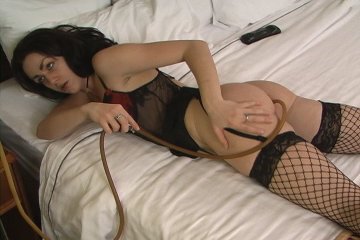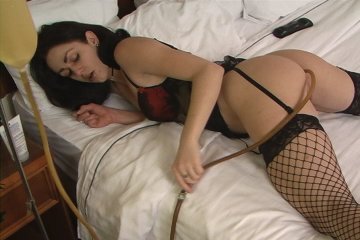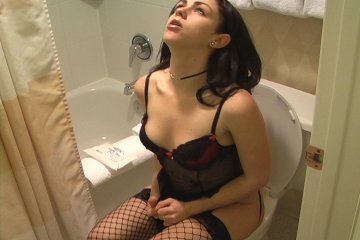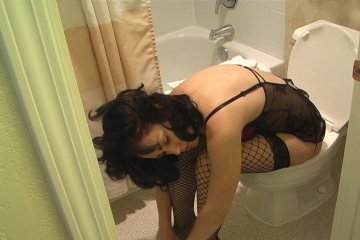 All thoughts of Justin were forgotten in a wave of autoerotic enema joy.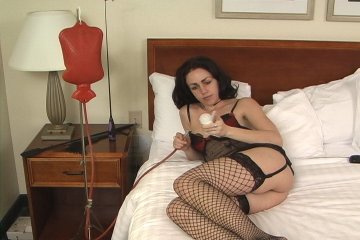 Well, mostly, anyway. Jennifer did find time to bitch a little bit, now and then.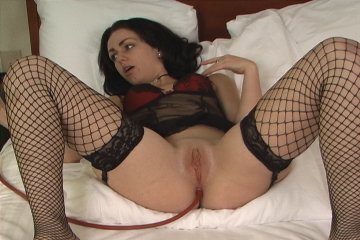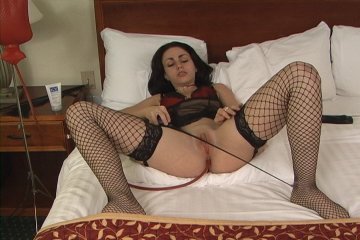 She's even found a new toy for the occasion - a riding crop with a long vibrating whip.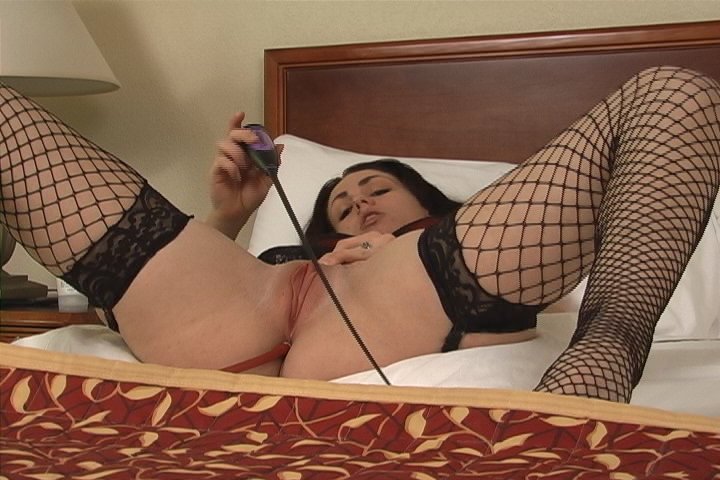 But it was mostly gloating about what Justin was missing out on by not coming home when he should have.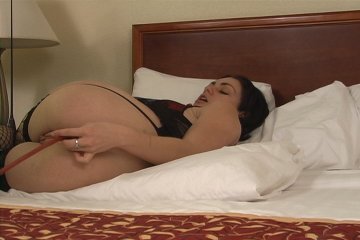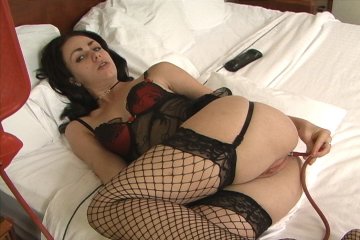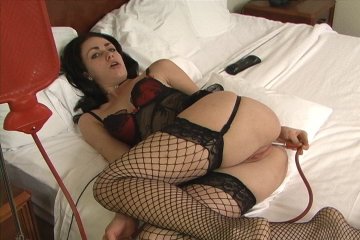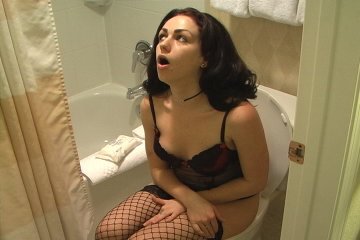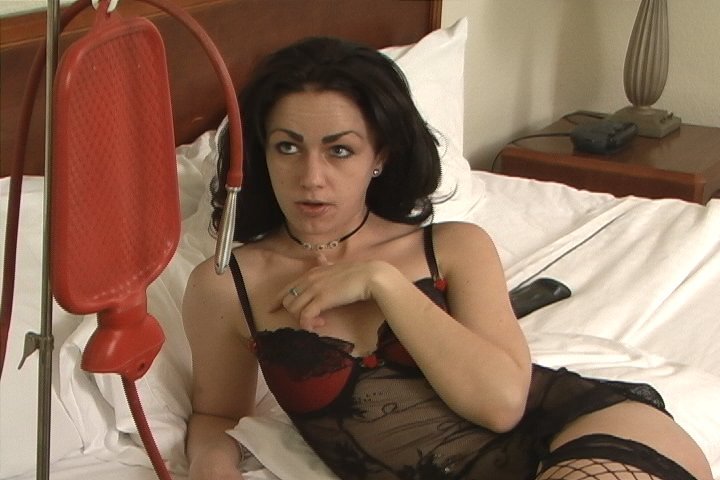 "Oh, I like this thing!"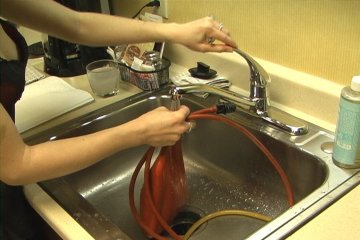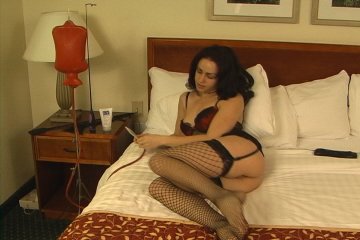 Jennifer attached a standard 3/4-inch "Silver Bullet"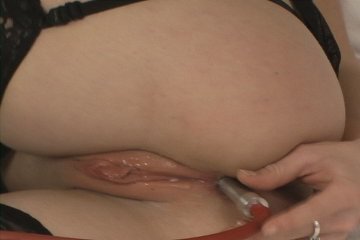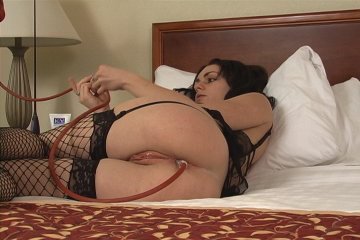 And gave us an excellent view of her doing it.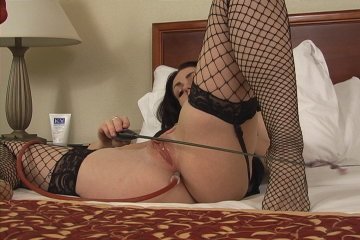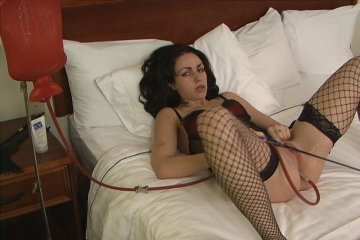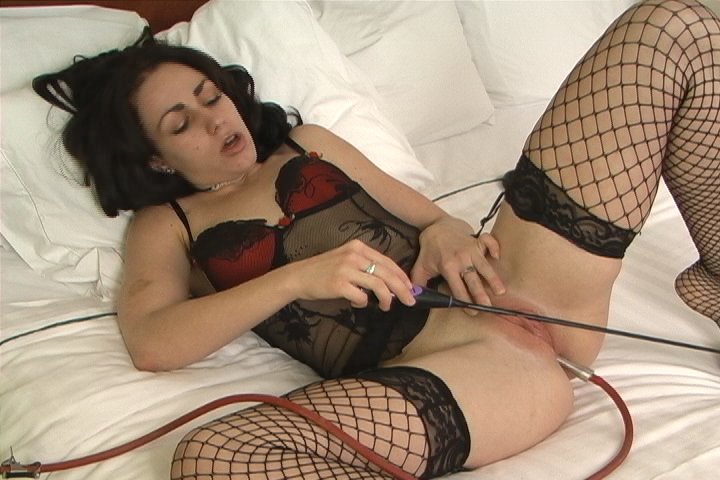 The combination of the warm gush and the vibrations were orgasmic!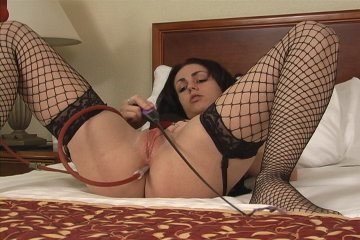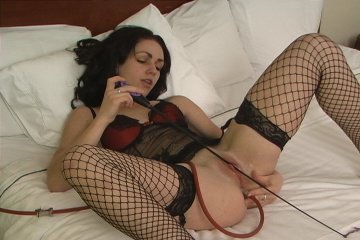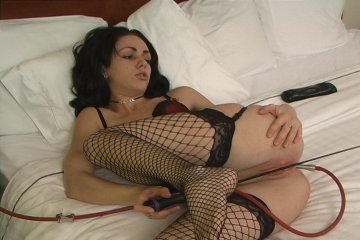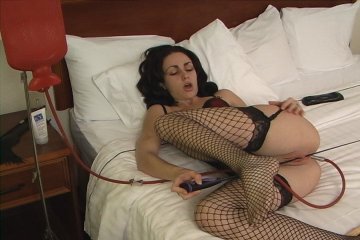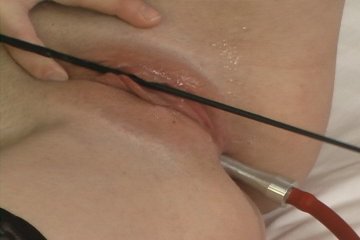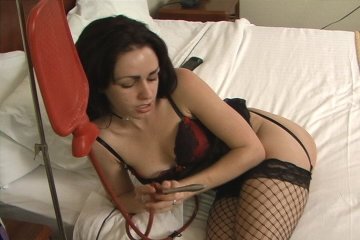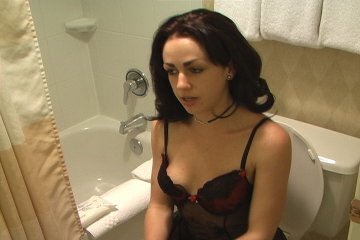 She managed to have a really good time while sucking down 2-quarts of hot 'n soapy and forget Justin for a while!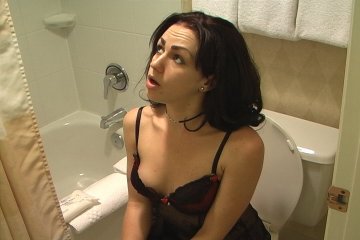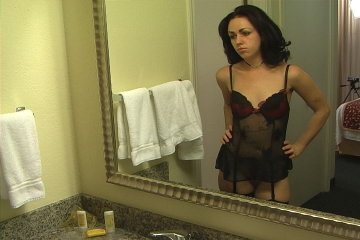 But Justin was still missing.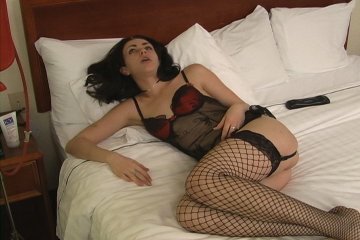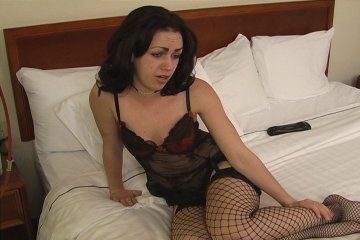 After four enemas and a lot of vibrator play, Jennifer was worn out and ready for bed, but, just then, in thundered Justin,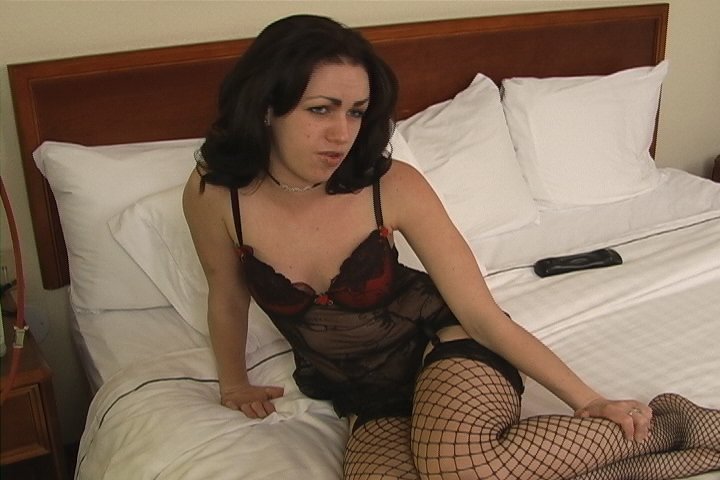 He was smelling of drink and sounding anything but sober. Jennifer let him know in no uncertain terms that the getback when he sobered-up was gonna be a bitch. Tune in next time to see his punishment!
Time: 1:02
Price: $60.00
18 U.S.C. Section 2257 Record Keeping Compliance Notice
Copyright © February 2010 www.Enemarotica.com