By Viewers' Demand
("BVD")
If email could really "pile up", we'd have a stack of it devoted to Amber Latex, Old Red Rubber and (surprisingly) that whirlygig flow indicator!
Turns out, Kajira likes those same things pretty well, herself, so it didn't take more than a quick letter containing our viewers' suggestions and she was off to the races.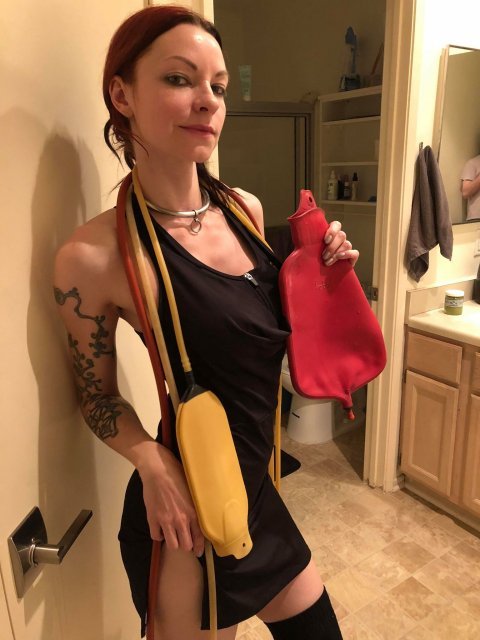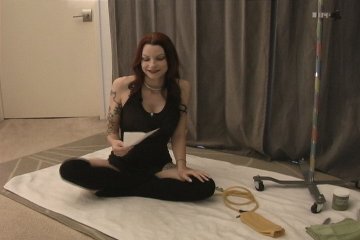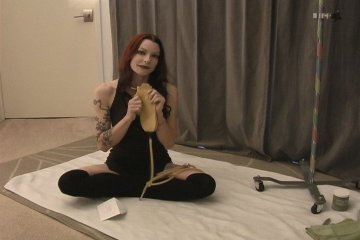 Kajira started with her amber latex bag and a mini-Silver Bullet.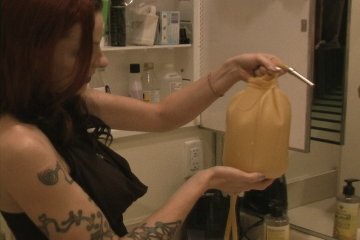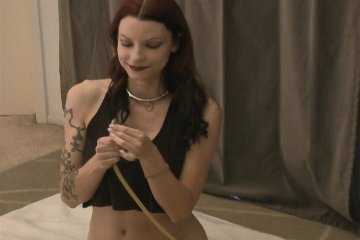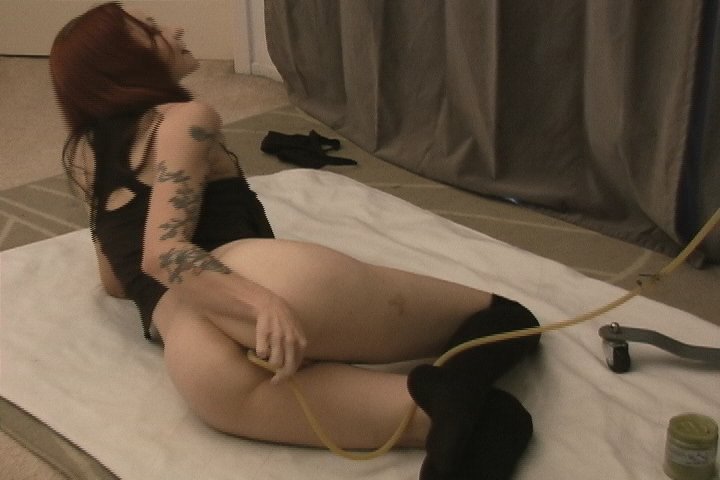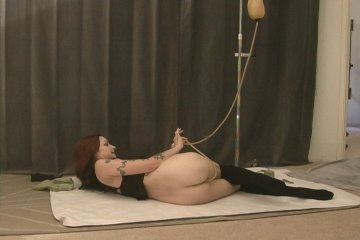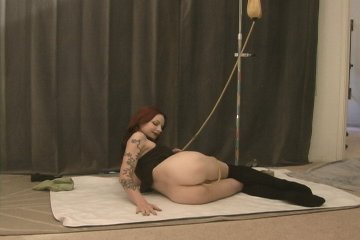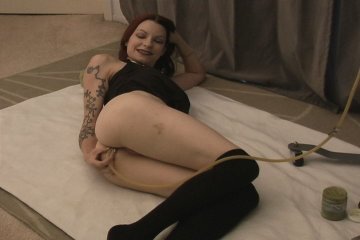 Didn't take her very long to flatten the folding bag!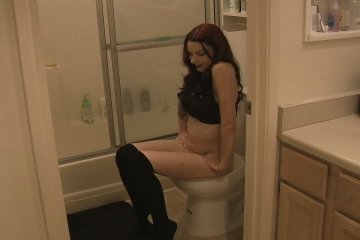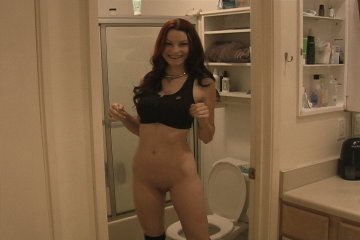 She thundered on the toilet for a while, then thought she was finished and got up.
But no! There was more to come!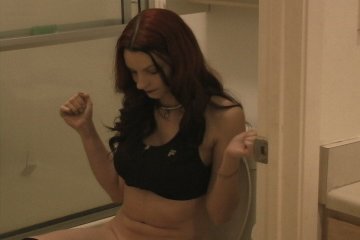 Time to release the pressure on her chest.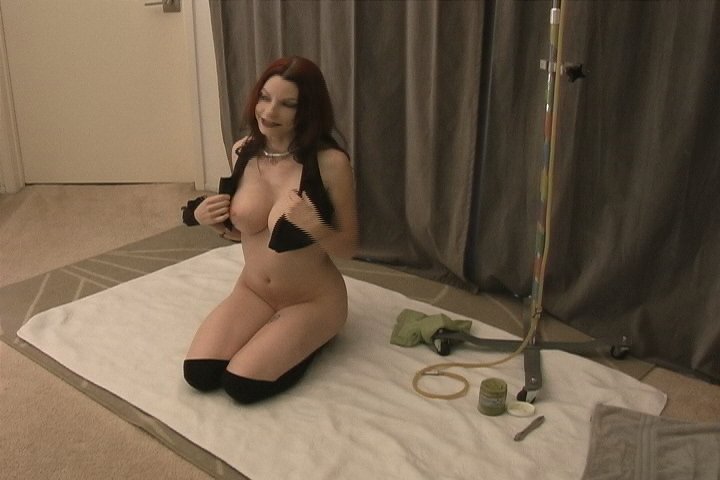 And use the Silver Bullet!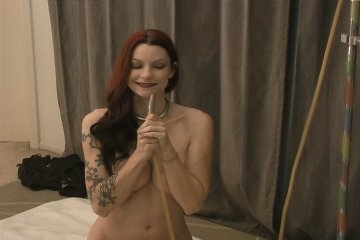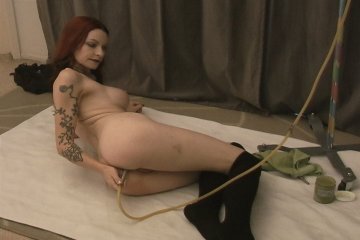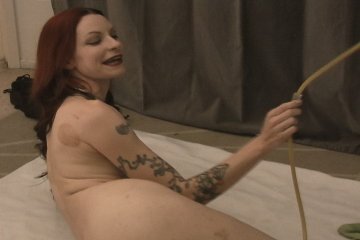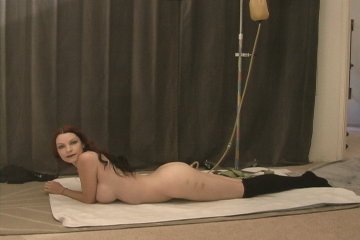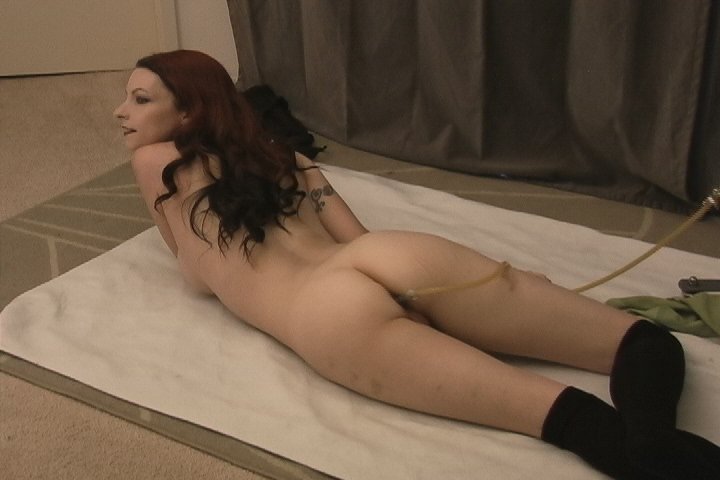 It took a little longer, but she flattened the bag a second time.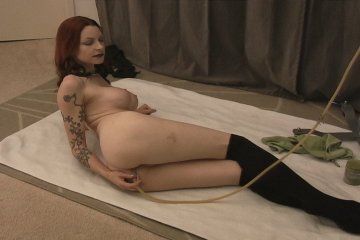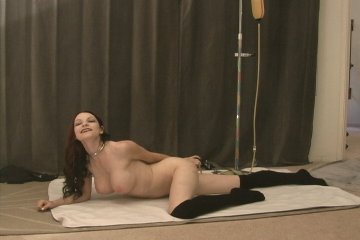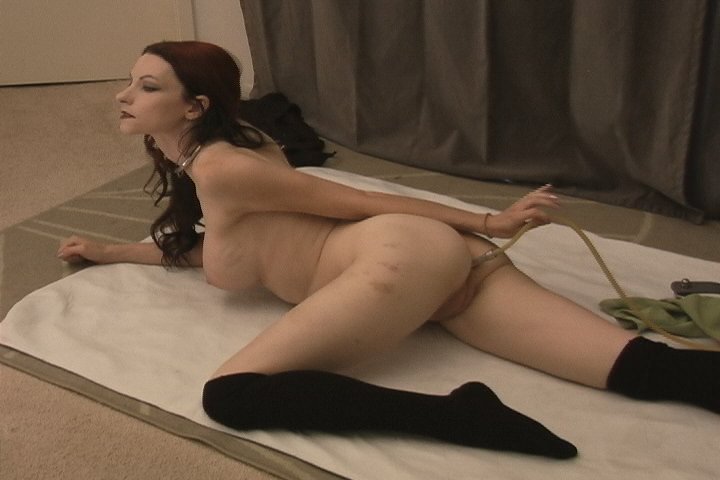 She slipped the nozzle out and showed us her distended tummy.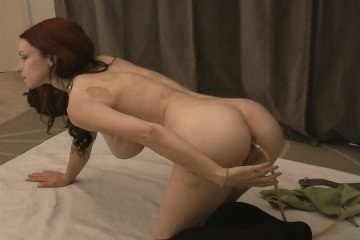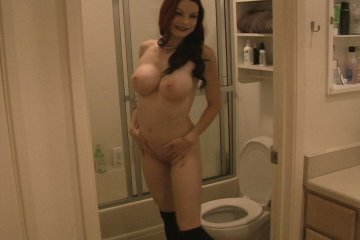 Then, it was more thunder on the potty!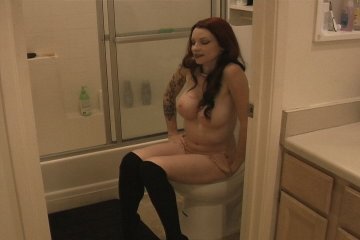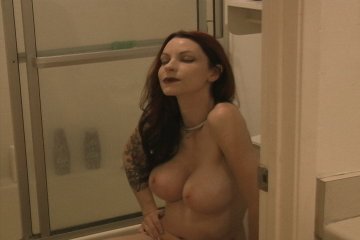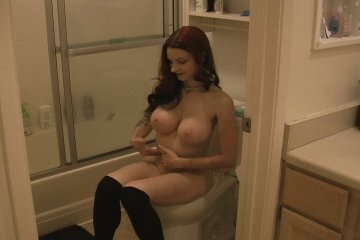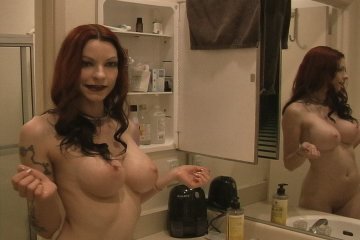 OK, time for saomething different - and considerably bigger!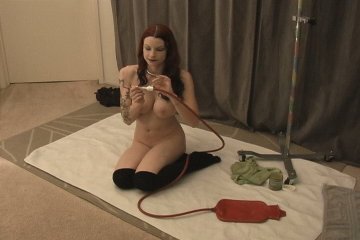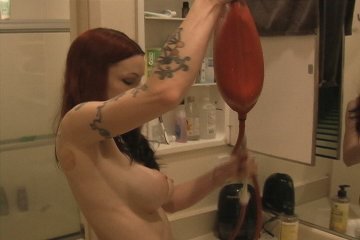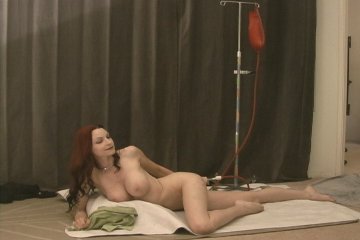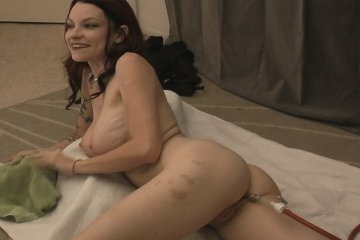 This one wasn'ty so easy to take!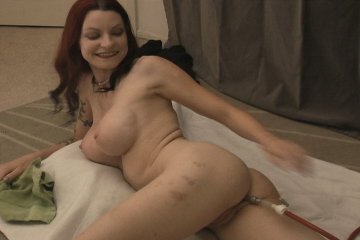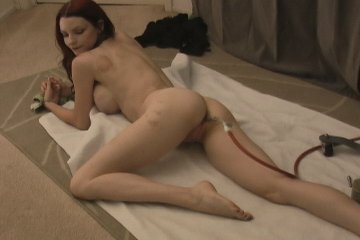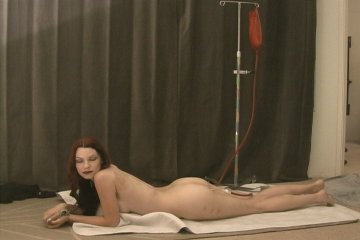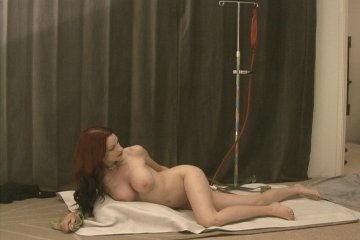 When she was finished, she ran for the toilet - fast!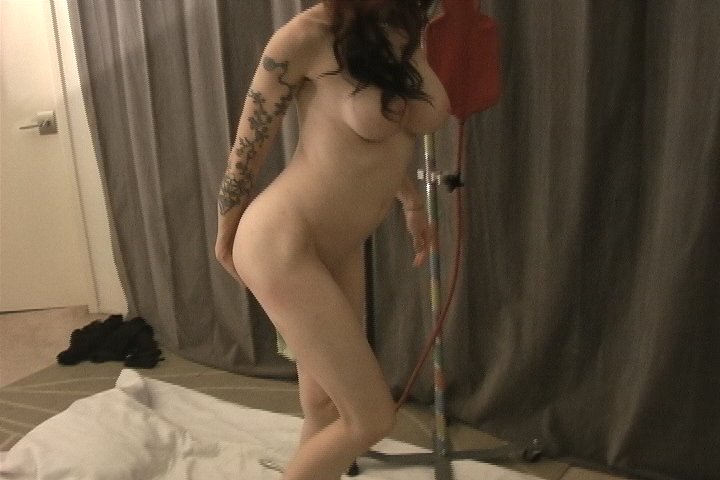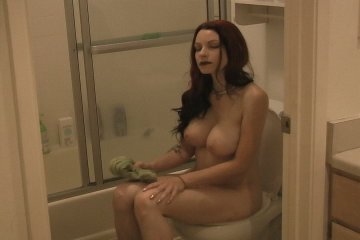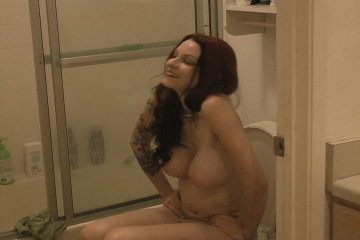 Next, she attached the whirlygig flow indicator.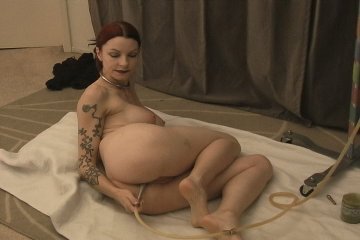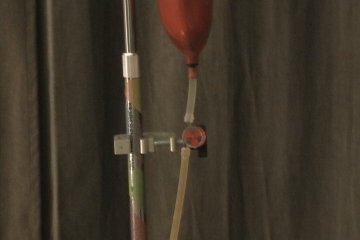 And watched it as the bag emptied.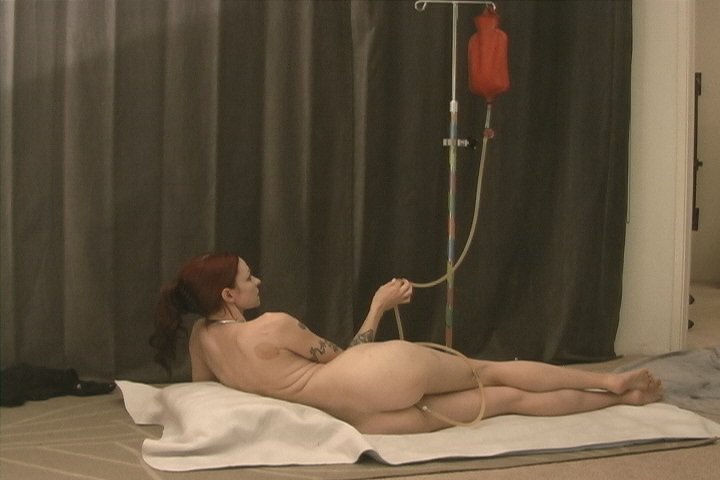 She finished the bag and expelled clear water into her bathtub.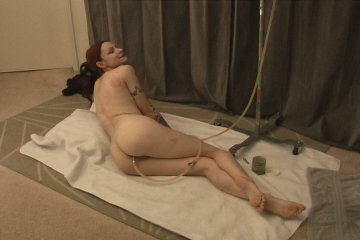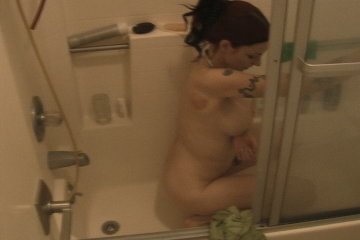 She wasn't quite done, so more came out on the toilet.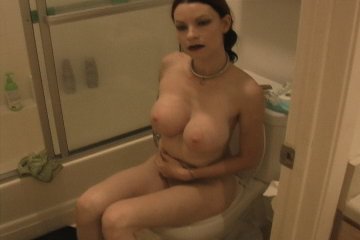 Look at that flattened tunny, now!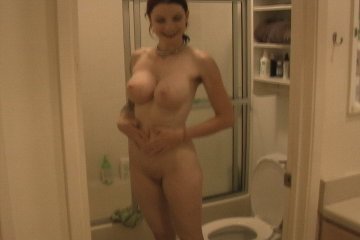 Kajira says, "That was fun! Send more ideas, please!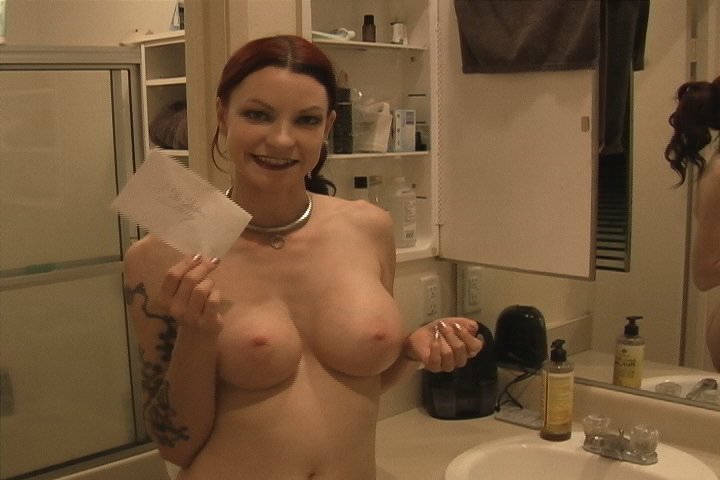 Time: 1 Hour 1 Minute
DVD : $34.95
Hi-Res Download: $14.99
18 U.S.C. Section 2257 Record Keeping Compliance Notice
Copyright © September 2019 - The Collector, Inc. and www.Enemarotica.com