Tori VI
My, how time flies! It's been six months since Tori had a good cleaning out and she made that today's project. It's amazing how plugged-up a girl can get in six months, but we found out!
What's more, she and the cameraman broke into a vacant house she knew wasn't being watched too closely to add some spice to the filming. OK, that's a lie, she had a legal key, but it sounds good.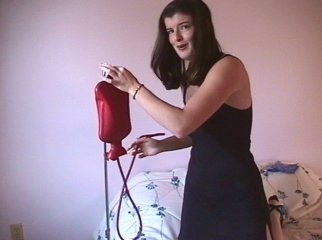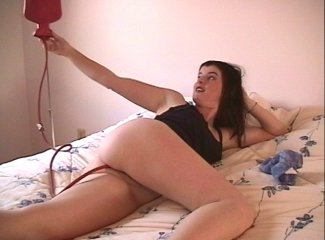 She decided she'd better start with something fairly generic, so she filled a 1960s-vintage Davol Comfy combination syringe with two quarts of soapsuds and went for it.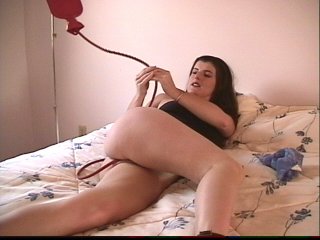 It had been long enough since she'd had a good enema that she had some difficulty holding even the two quarts, but she managed.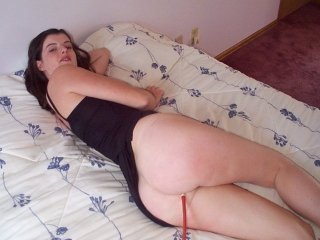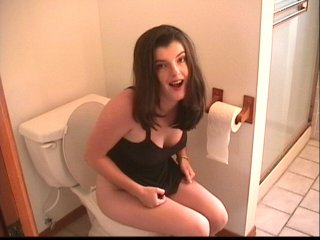 When she ran for the potty, she was one relieved girl!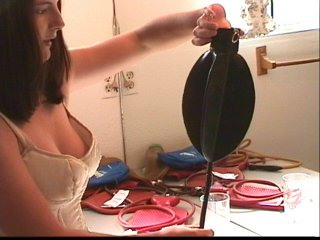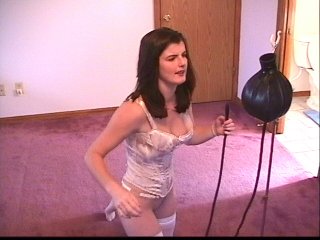 Then, we decided it was time for some larger volume. Or, rather, The Collector did. Tori was told to use a brand new black enema bag, the newest model sold on this website. She wasn't told how much it held, which is about 3½ quarts. Could she finish it? Would it topple the stand it was hung from? Stay tuned!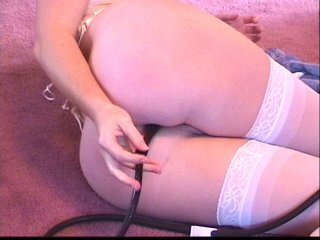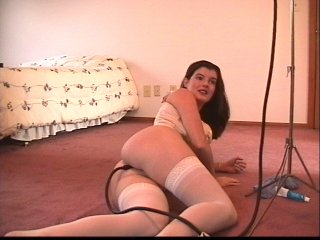 She managed to get the Black Bullet in and start the flow without making a mess.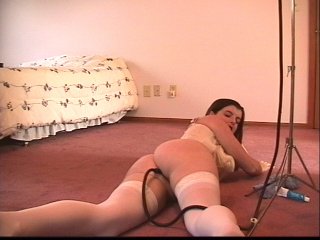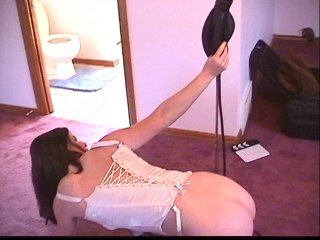 Things went pretty well for a while, but then everything .... piled up. She hadn't had an enema in months. At this point, she still had some of the last enema and a whole lot of crap that had impacted ujp there for months blocking the current enema.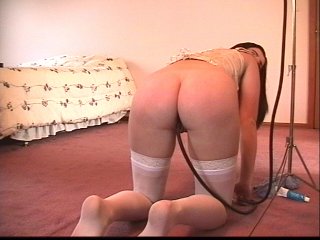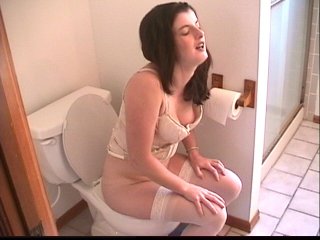 Nevertheless, Tori managed to finish all but 2½ ounces from that large bag. Look at the sigh of relief she's pouring out (along with pouring out some other matters) above.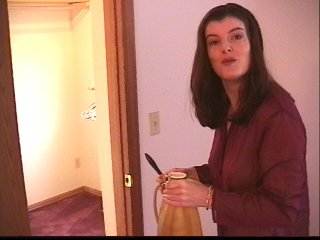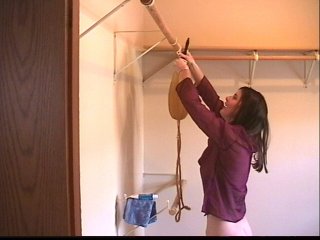 There's something sensuously kinky about closets, wooden bars and such, especially when you're in someone else's house. Tori may be out of the closet with her fetish, but she was certainly in it for this scene!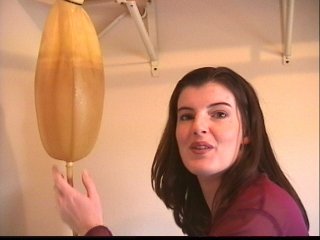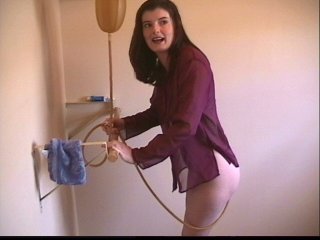 She used a Silver Bullet with The Collector's brand new Limited Edition 3-quart amber latex bag.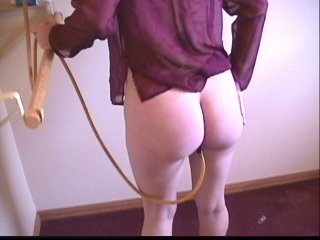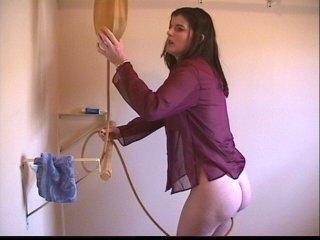 She tried awfully hard, but by the time she had the bag down to about half a cup, the Bullet was being pushed out of her rectum by the backpressure and the whole shebang was about ready to spew all over the closet, so she had to take off at a run!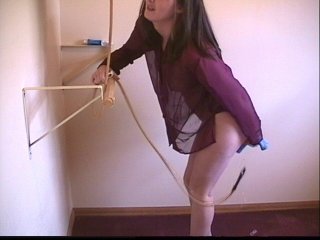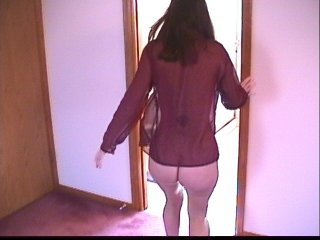 The Bullet popped out like a champagne cork and she made a dash for it, buns clenched! She barely made it!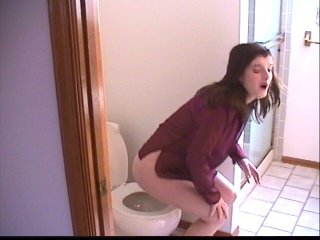 RELIEF!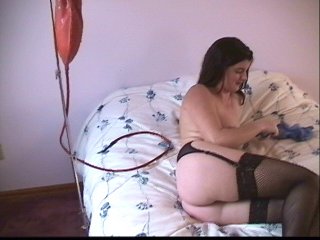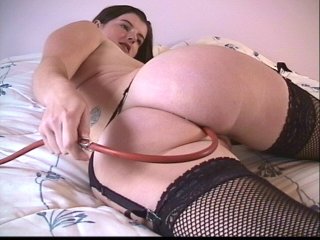 Tori decided to go back to something a little more generic because of all the backpressure she'd been having, so she got out a Davol Comfy, made around 1947, and plugged herself in. And nothing happened!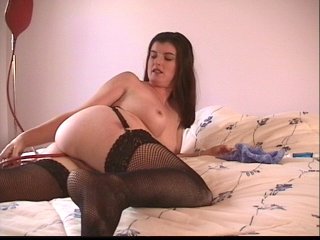 She wiggled the hose and she wiggled the bag. And nothing kept on happening.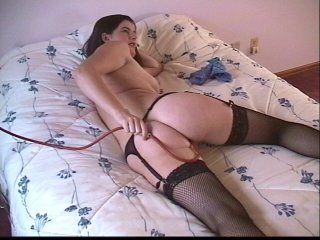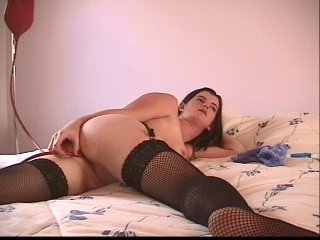 You could just about HEAR her little butthole sucking on the hose, but still nothing came out!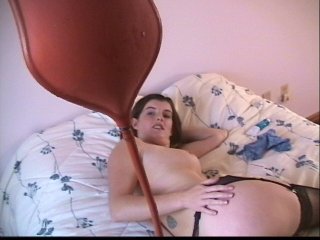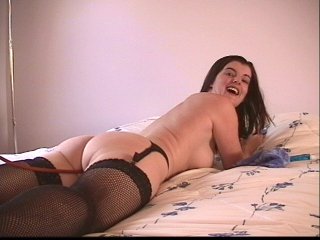 Finally, the cameraman held the bag way up high and suggested that Tori slide the enema nozzle in and out a little. That's always fun, anyway, and in this case, it produced an audible "schloop" result as the fluid suddenly gushed into Tori's rectum, much to her delight!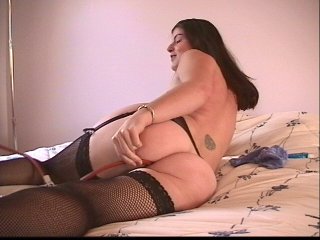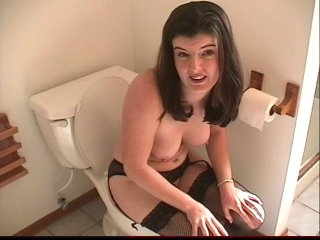 She finished the bag in short order, but do you remember what we said back at the top of this page about how plugged-up Tori was? Sure enough, solid chunks were quite audible on the soundtrack for her fourth enema of the day. We agreed that if it took four large enemas to loosen up the chunks, she could stand an even-better cleanout. Tori said she would simply have to get together with all of us for another cleaning-out very soon. Look for it!
Time 1 hour 10 minutes
Price: $60.00