Natasha's Place
Ever wonder what an Enemarotica model does around the house when she's not being an Enemarotica model? Well, so do we! And this video may or may not tell us, but it's as close as we're likely to come. Natasha, our thirty-something housewife, invited us over to her place for an afternoon and offered to show us the way she takes enemas when she's lounging around her own house, alone. No frills, no dressing up, just plain, everyday Natasha. No stage lighting, just soft, natural light and a candle or two. You'll love her hippie-dip tie-dye decor.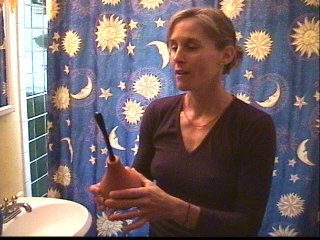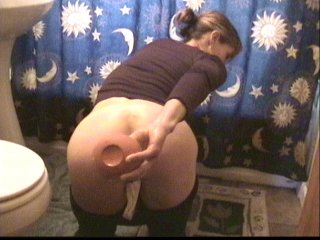 We couldn't leave well enough alone, however, and brought her some new toys to play with. We started her off with a couple of bulb syringes.
She started with a sinkfull of warm water into which she'd mixed what she called "a buttload" of castile soap. Couldn't have said it better, ourselves. The mixture had the fresh fragrance of peppermint and the gentle purgative action of a hand grenade.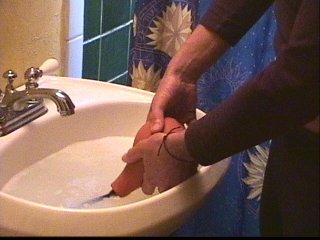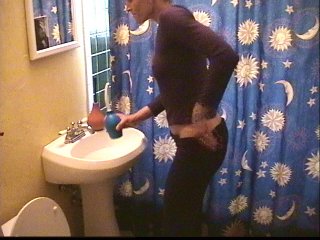 Natasha realized, after she'd started, that she could never hold the whole sinkfull of water and soap, but she did manage to get a couple of quarts into herself, using the bulb syringe. Then, she switched to the newer blue-bulbed douche syringe.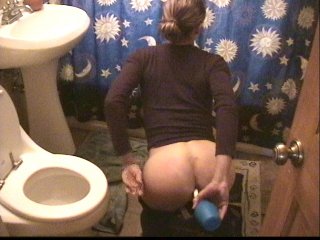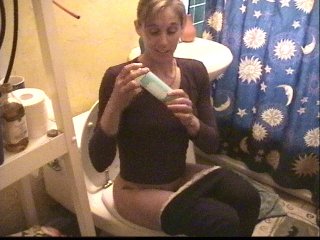 She managed to get more in that way, then did a musical commercial for the xcastile soap company.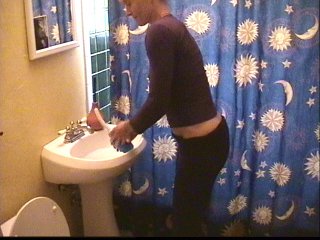 She even liked the blub bulb syringe so much, she refilled it with soapsuds a few more times, just so she'd be well cleaned-out. Then it was time for a coffee enema.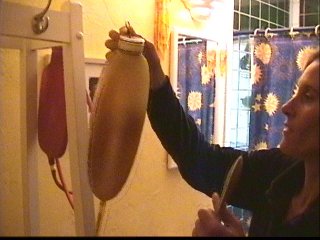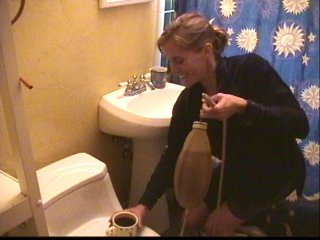 Not just any coffee enema. An Organic, French-Pressed coffee enema. Natasha used The Collector's new "Limited Edition" 3+ quart amber latex bag, available on this website.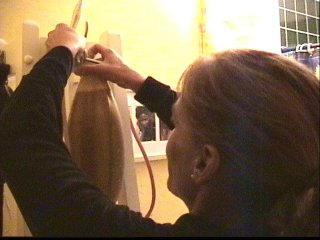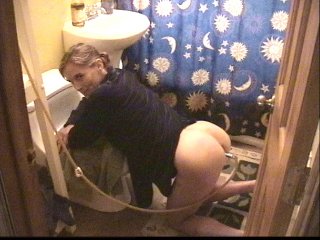 She filled it, hung it, inserted the nozzle and things didn't happen as they should.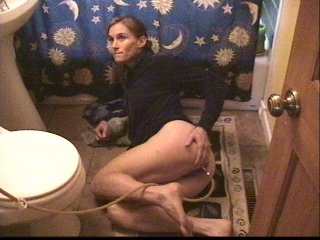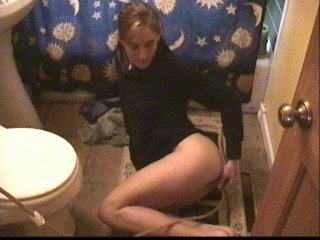 She took out the nozzle, shook things up, drained a little coffee, reinserted the nozzle, tried lying on the floor and, finally, she was able to get things moving - inside and out! She finished all but the little bit you can see left in the gigantic bag!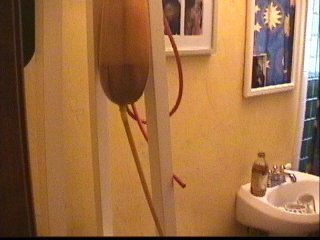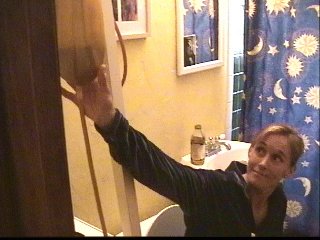 Good to the last drop, except when coffee grounds clog the line.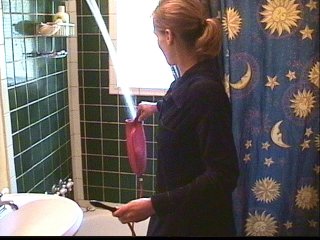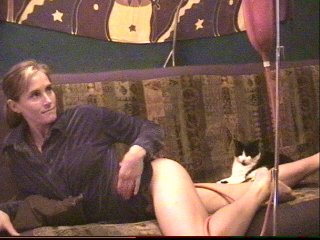 Then, Natasha decided to fill up a Davol Paris fountain syringe, attach a Silver Bullet and have a nice, warm, slow bag on the sofa.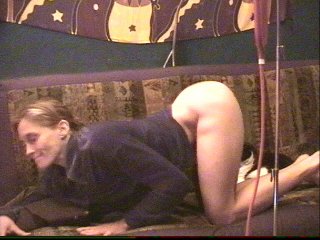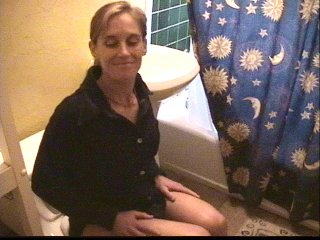 You would almost swear you could hear her purr. Or maybe that was just her cat.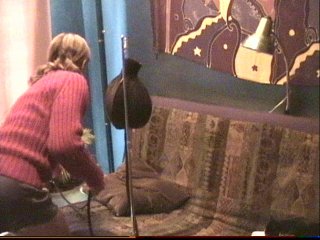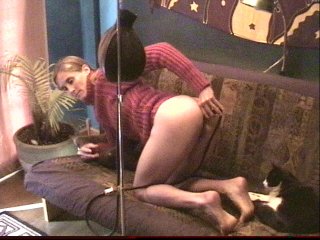 Whatever, she wasn't through yet. She took the new black Collector bag (available on this website) and attached a Black Bullet to it, then proceeded to have a leak right when she turned on the flow, scaring the cat away.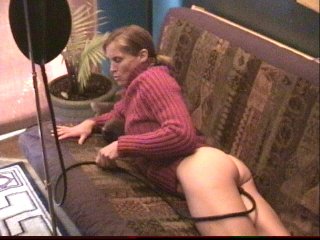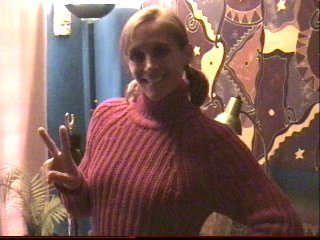 That's a lot of water, but she made it, after which she created some interesting thunder on the potty.
This isn't one of those videos loaded with overt sexuality and fast action; rather, it's erotic value comes from the latent aspects of Natasha's enjoyment of the enema. Join her and see!
By the way, Natasha insists that you should be set up to take a coffee enema along with her while you watch the video and even admonishes viewers, on-camera, that they should stop the tape and grab a bag if they haven't already done so.
Time: 1 hour
Price: $70.00
Prices do not include UPS shipping surcharge or special shipping methods.