Do you have the looks to make $500.00 per hour?
(Yes, that's our pay scale for the right girls with the right looks!)
A nice body is not all that's necessary. We want beautiful faces!
Stonefox Productions and The Collector need new talent (female only, at present).

You've already seen what we do by looking at our website or videos, right?
What do we look for in our models?
After pleasant looks, the most important thing is to have an interest in what we do or be able to fake it creatively enough to fool us.
Our models rarely have any experience with enemas, but they are open to experiencing it for the first time for $500 per hour.
Have you ever dreamed of performing for the camera? The soft, quiet sensuousness of The Collector's Enemarotica videos gives the girls a chance to express themselves.
Then, there's Stonefox! Have you ever fantasized about being given a thorough and humiliating physical exam? Stonefox Productions allows our models to experience that while being paid $500! Have you ever wondered what it would be like to be spanked? Find out by submitting to a stinging punishment for $500 per hour.

You don't have to work for Stonefox to work for Enemarotica or vice-versa.
You can pick in advance what you will and will not do on video.
We prefer that our models be proportionate as far as height and weight are concerned. Age isn't important, except for the legal requirement that you must be over 18. In fact, right now, we're especially interested in over-40 models.
We are located in Colorado, Oregon, New Mexico and Ireland (all four) and for the right girls, we will arrange for transportation and accommodation. We can always complete a video in one day, usually half a day. The videos are all one hour, more or less, and the pay is always $500 for "a shoot" as in "one video" as in "one day, more or less, usually less". The time-to-finish varies, the pay doesn't.
Anonymity is important to all of our models, so wigs and makeup are OK.

If you are interested, please email The Collector with a description of yourself including height and weight. Please attach a picture of yourself. No, it doesn't have to be nude - just something showing us both your face and general physique.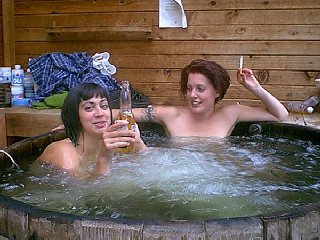 Enjoying the hot tub after finishing the filming of "Domestic Discipline".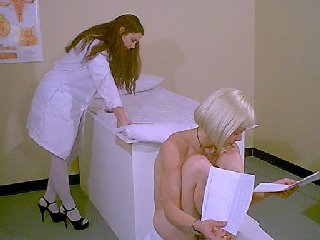 Reading the script for "The Evil Dr. Smith".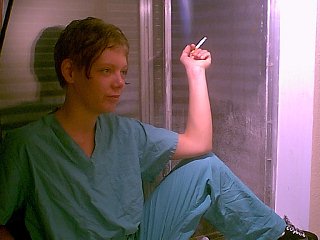 Anika vegging out!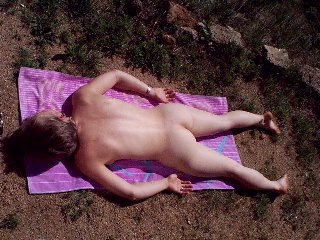 Anika sunbathing between takes.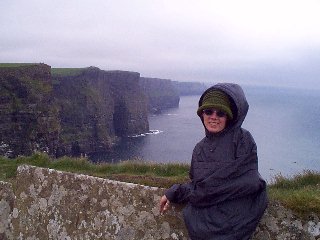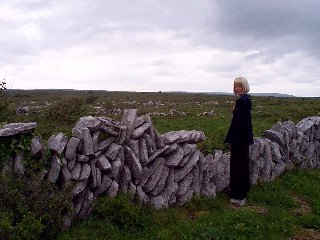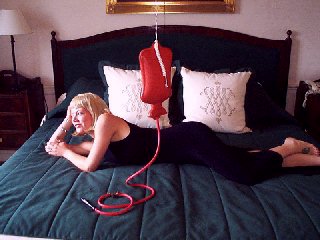 Four pictures of Anika playing tourist on location during the filming of "Anika Does Ireland". Yes, we really have been known to take our top models on international trips for location shooting.

The two most important things about working for us are to have a good time and make lots of money!! Interested? Contact us!

©2015 Enemarotica.com and The Collector