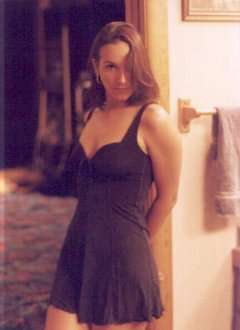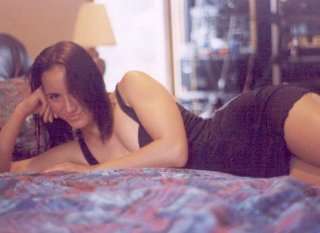 Margo was one of The Collector's first enema virgins.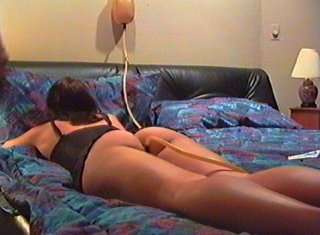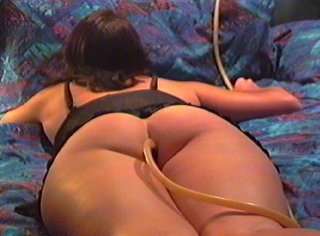 She started with a B. F. Goodrich "Sojourn" amber latex folding travel syringe.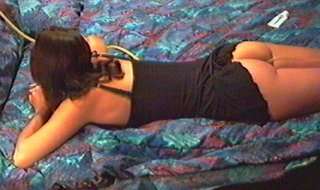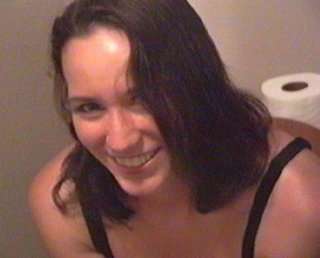 Margo has one of the cutest butts we've ever filmed!
And she likes to joke around!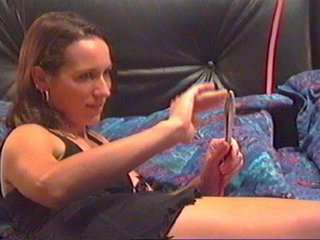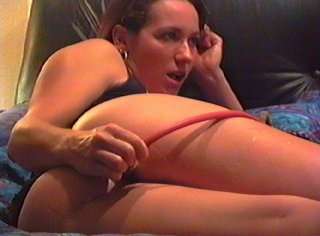 She progressed to a Davol Comfy combination syringe with a 1" Silver Bullet.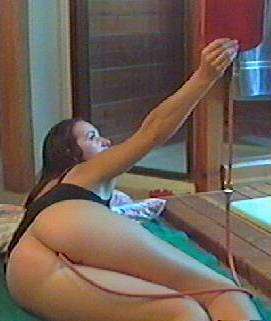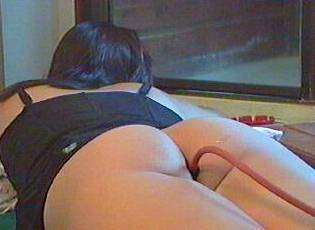 After that, she used a Davol Iris 2¼-quart fountain syringe.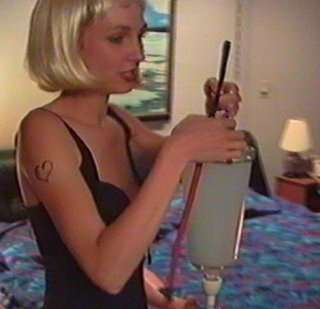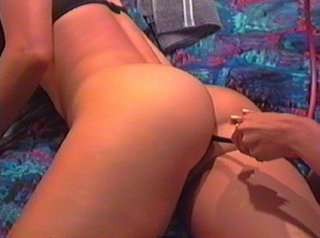 Then, she came back for more, donning a cute, frizzy wig and bringing along another enema virgin, Kelly, who started learning by giving Margo a 2½-quart soapsuds enema from an old glass irrigator.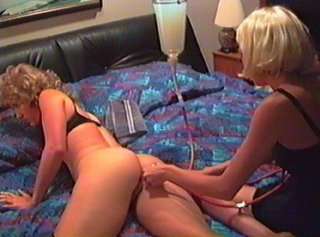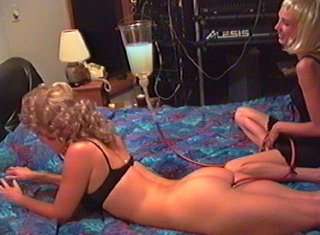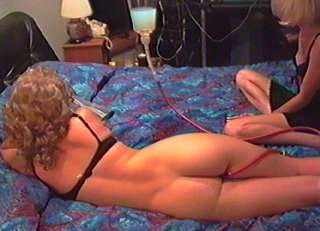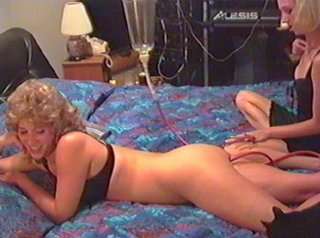 Margo managed to finish the entire irrigator, but, in her words, she felt like a stuffed Thanksgiving turkey!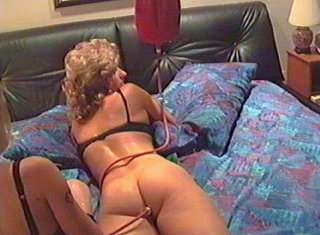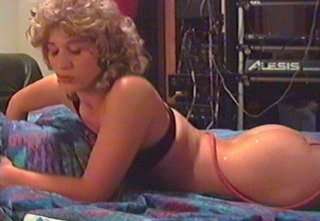 When Margo finished the irrigator, Kelly filled up a Davol Paris fountain syringe, which, if you fill it right to the top, holds 3 quarts! Then she attached a 1-inch Silver Bullet and made certain Margo was well-cleaned-out!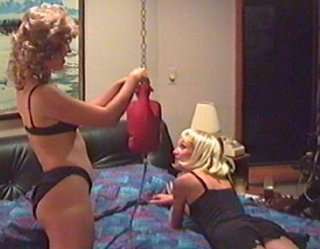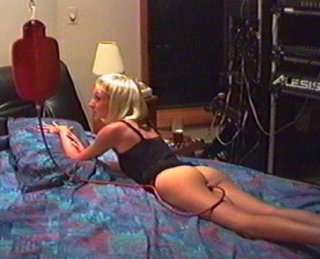 Then, Margo gave Kelly her virgin enema, using a Davol Comfy combination syringe. After that, Kelly decided to be daring and try the Davol Paris, too.