Violet!
Violet was an enema virgin, sent to use by Kajira for deflowering.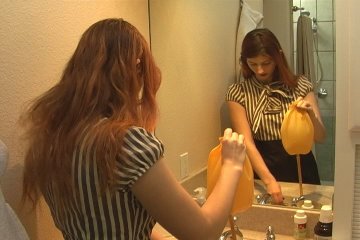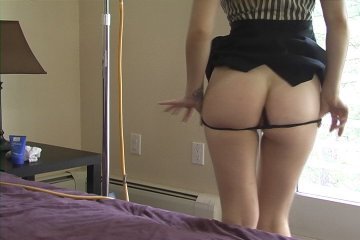 She started with an amber latex folding syringe.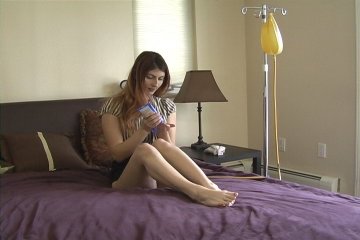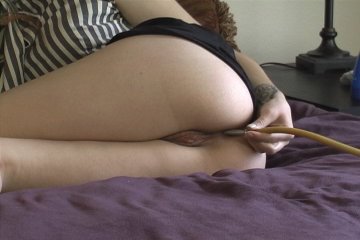 It took her a while to get the nozzle in her first time.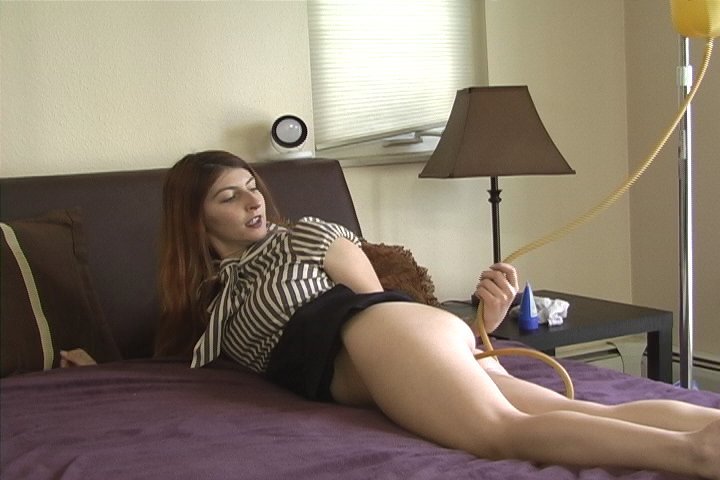 Violet started the flow and we got an immediate reaction of small groans of pleasure.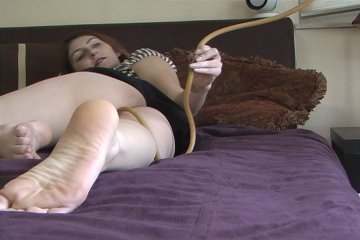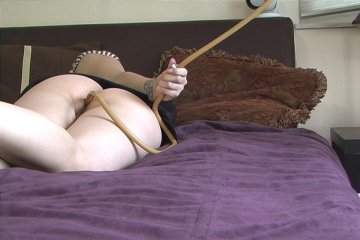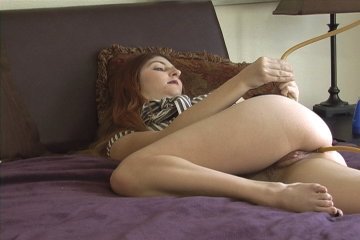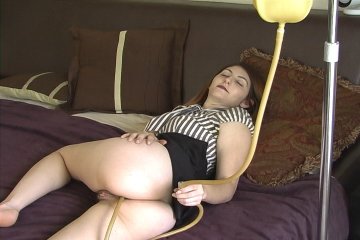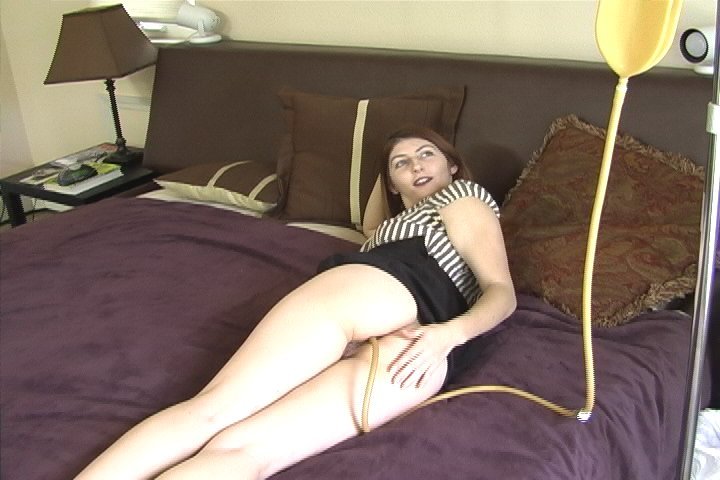 She was proud of finishing the bag on her first try.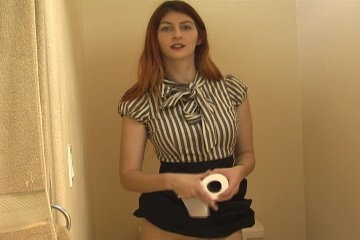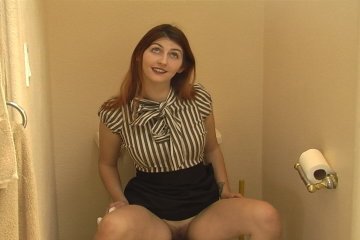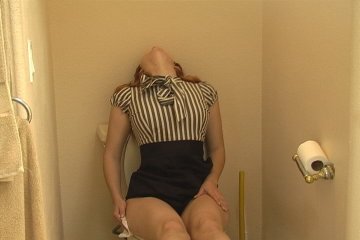 However, she went to the toilet three times and still didn't get everything out.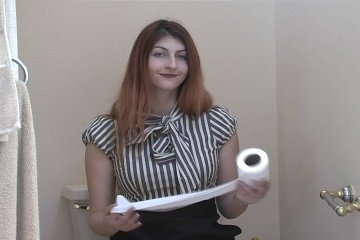 It was going to require some help to come out.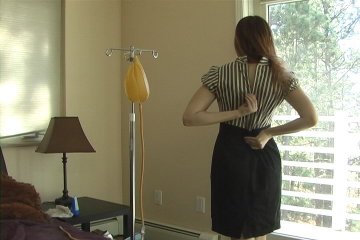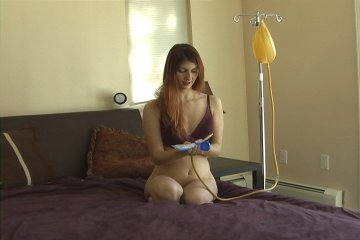 She filled the same bag again, lubed the nozzle and started in again.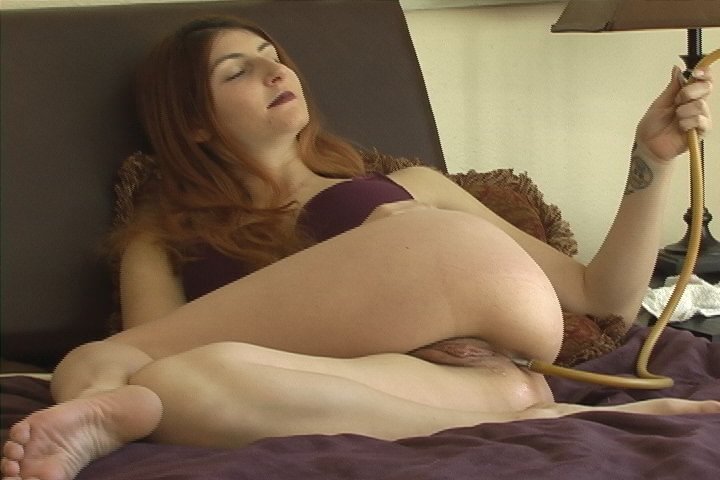 And again, we heard a series of small groans and grunts of pleasure.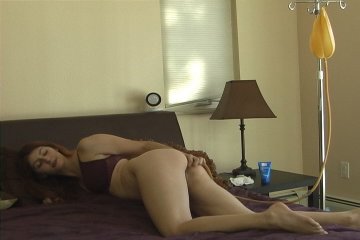 Uh-oh! There was enough of the first enema left inside Violet that she was having trouble!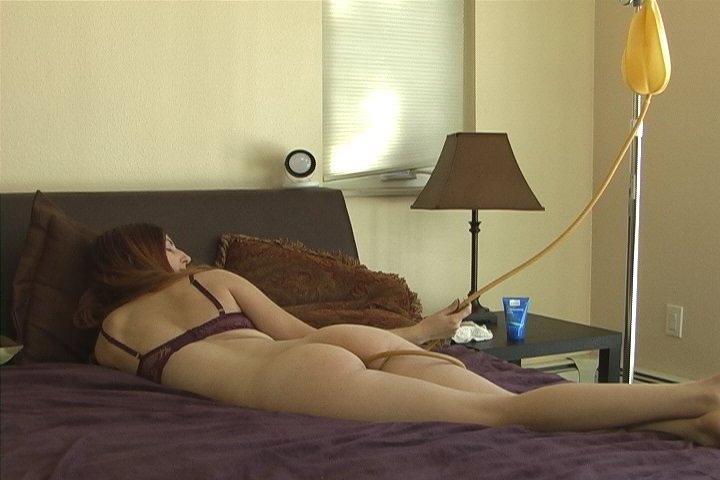 With a fourth of the water still in the bag, she had to dash to the toilet.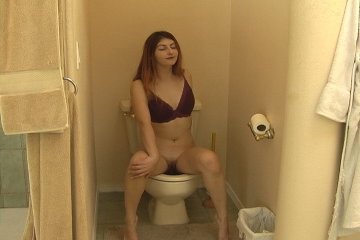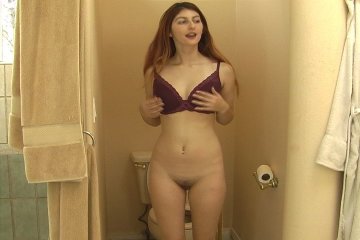 That did the trick, though, and she went... and went... and went!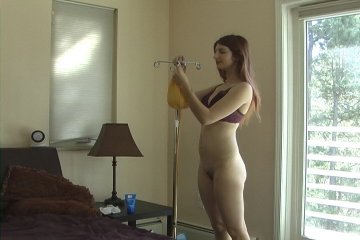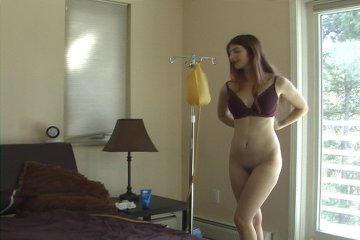 One more time with the amber latex bag to be sure she was cleaned out.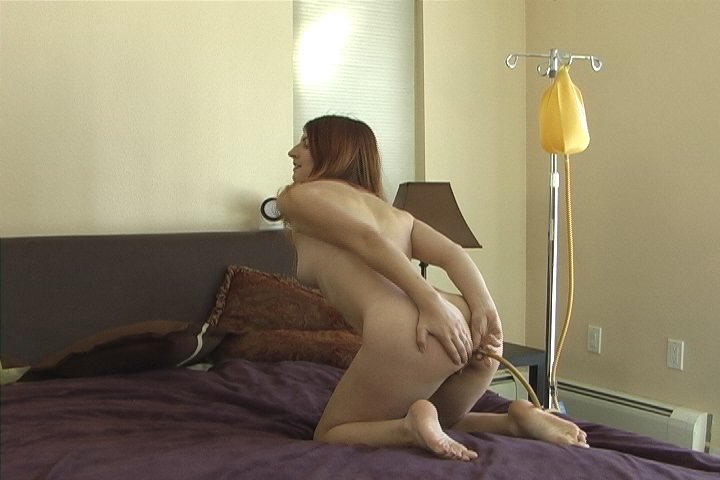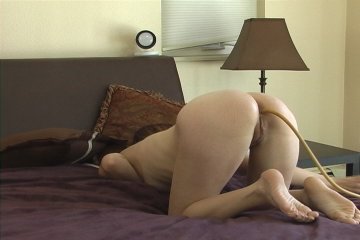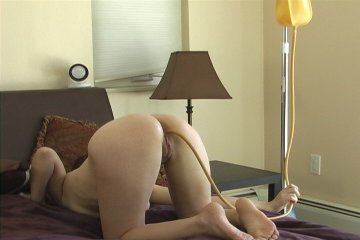 This time, the water flowed in easily.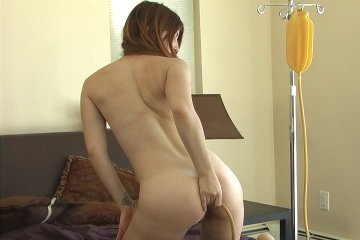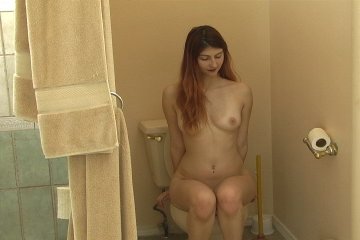 She finished the bag and headed for the potty!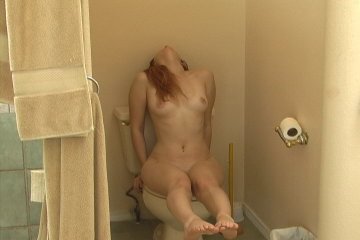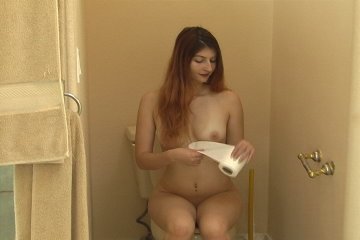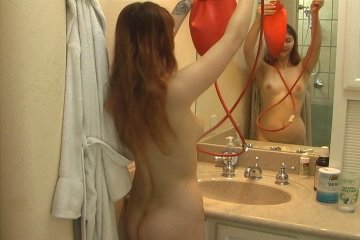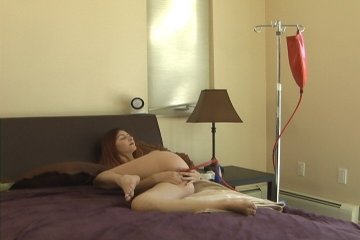 It was time to try something bigger!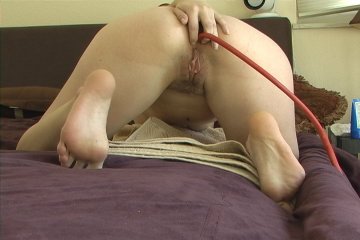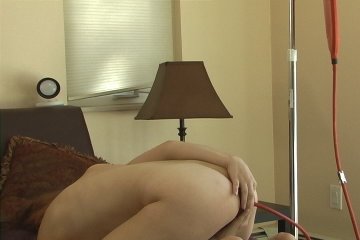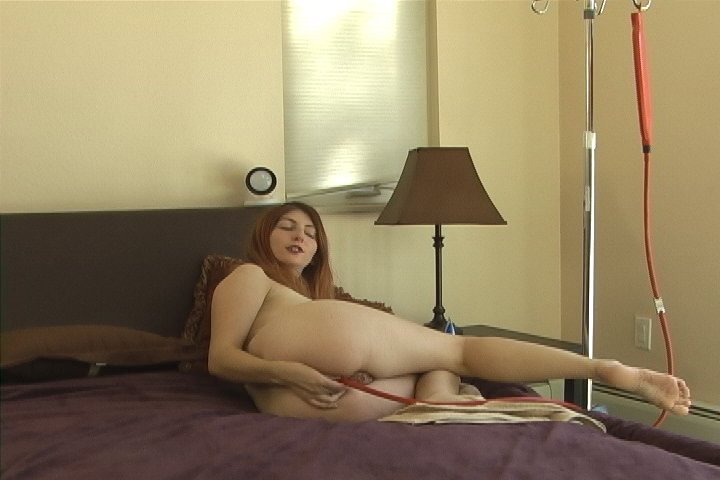 Violet was one very full girl by the time she finished!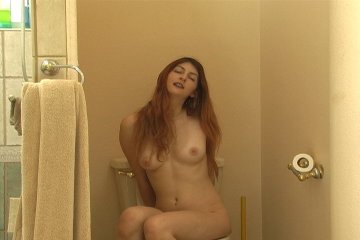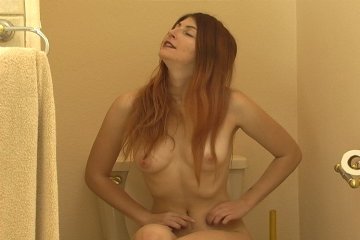 And, again, she went, and went, and went some more!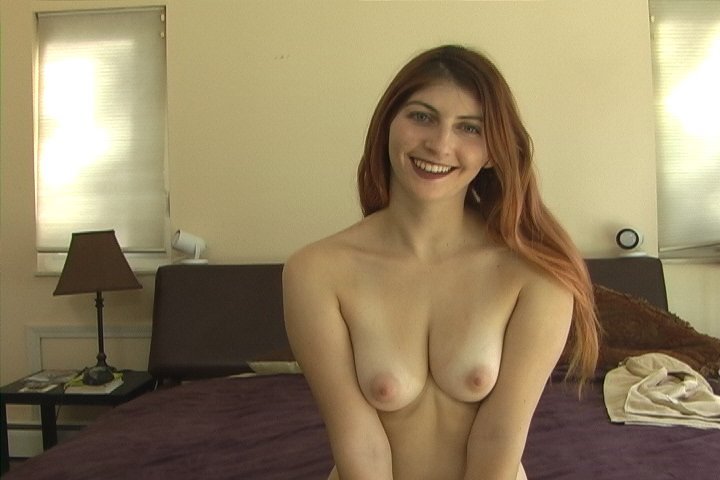 Violet liked it well enough, she said she would definitely be back. And we're definitely happy about that!
Time: 45 Minutes
DVD : $34.95
Hi-Res Download: $14.99
Long-Term Members' Area: $150/year
Long-Term members get Enemarotica's ten latest hi-res releases right now, plus everything new we'll release during the year of your membership.
18 U.S.C. Section 2257 Record Keeping Compliance Notice
Copyright © December 2017: The Collector, Inc. and www.Enemarotica.com