Kate!
This should really be called 201 Motels, Part 13.
It's "reality TV". The "reality" is that, with a minimum of instruction, we had a cute little Aussie gal deflower herself while we chased her around with the camcorders. We never knew what would happen next, but Kate was creative enough to keep us interested!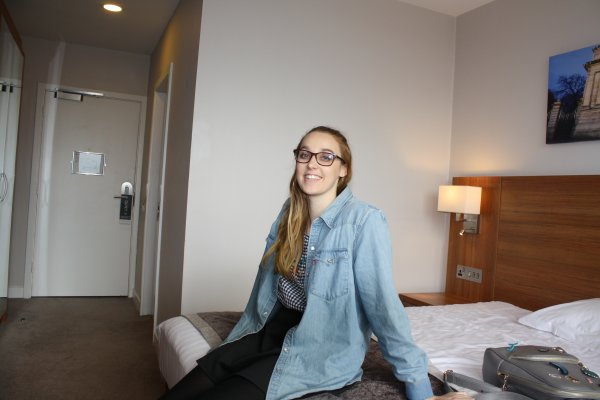 cate is an Australian, fresh off the boat in Ireland and looking for new experiences/ The Collector certainly had a new experience for this enema virgin.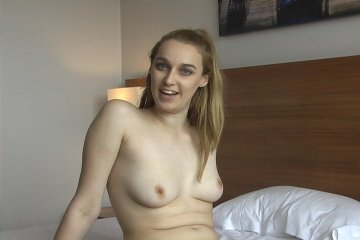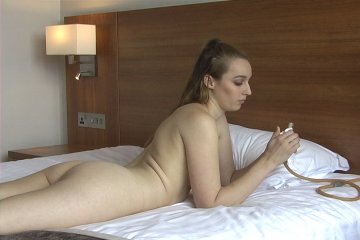 She was ready and willing!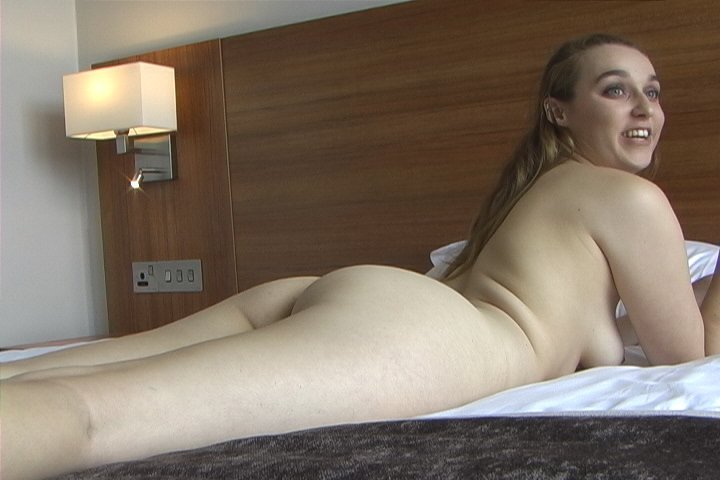 And easy on the eyes, too!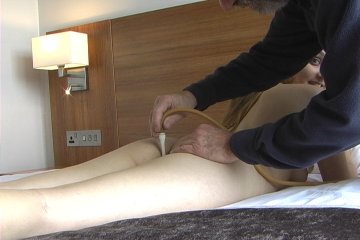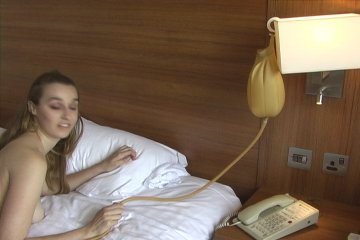 The Collector inserted the nozzle the first time because she was a little shy.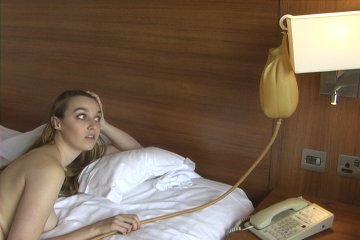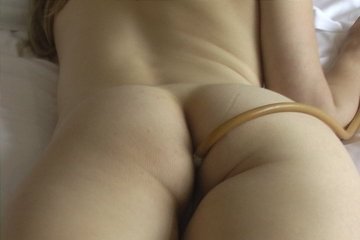 We love the expression on her face as she starts the flow for the first time.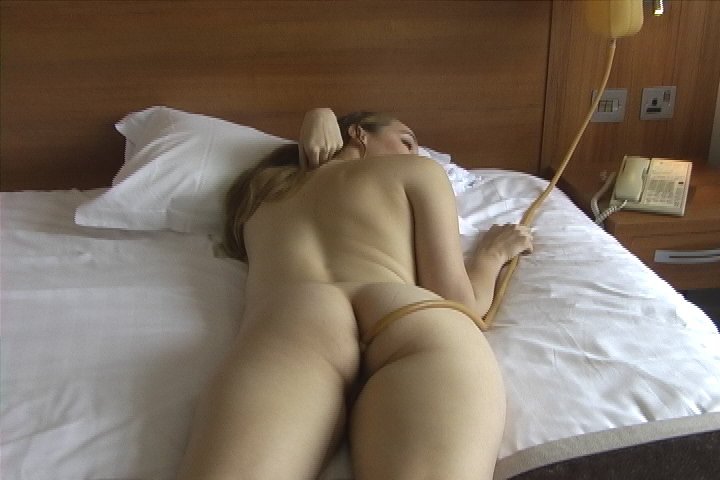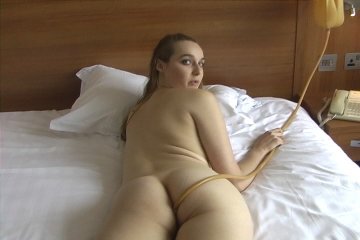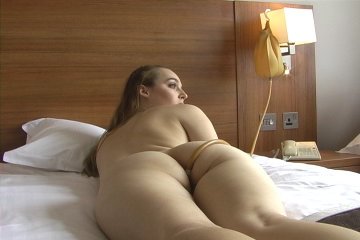 About halfway through.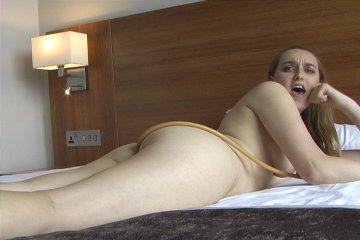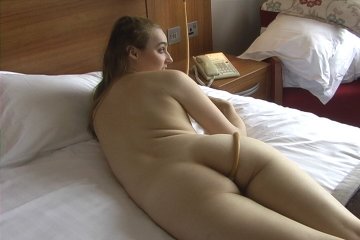 A sudden cramp, which rolling around a big eliminated.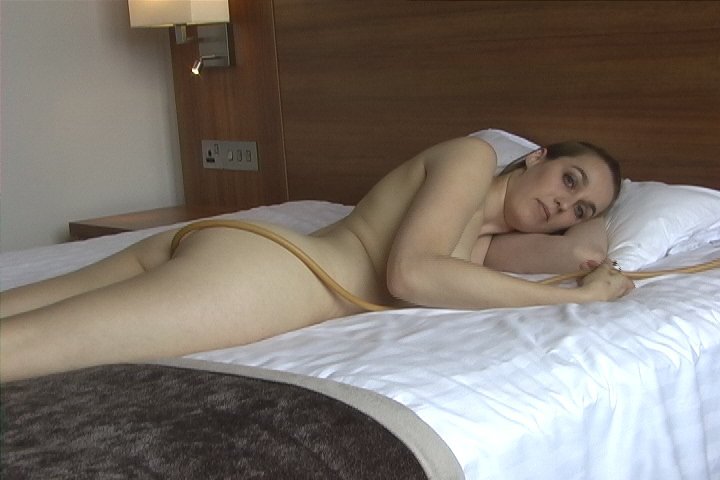 mmmmmmmm!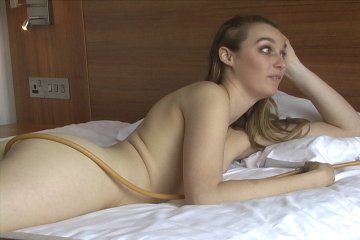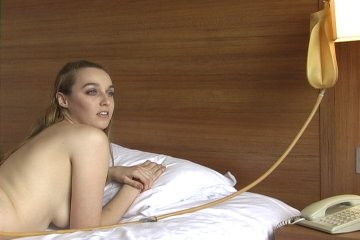 "Wpw! I'm feeling awfully full!"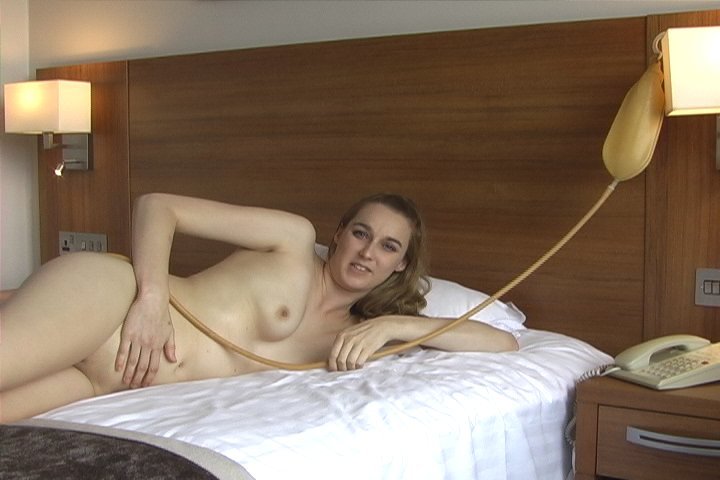 The bag emptied just about the same time as Kate was ready to explode.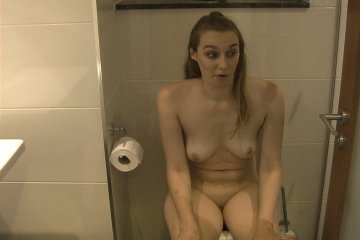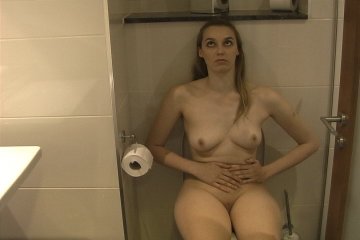 Fortunately, she made it to the toilet before exploding.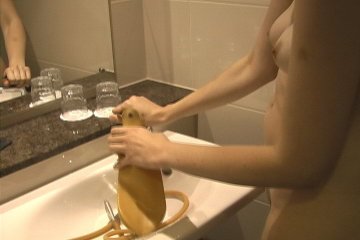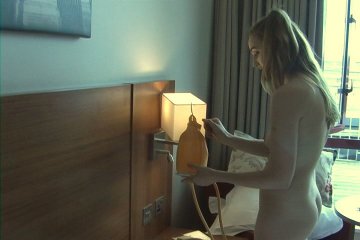 The second enema, we let her prepare herself.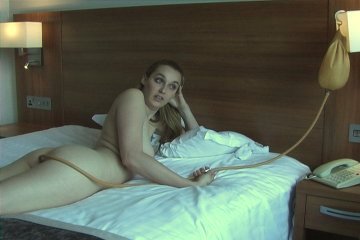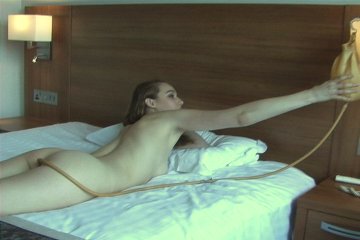 Here we go!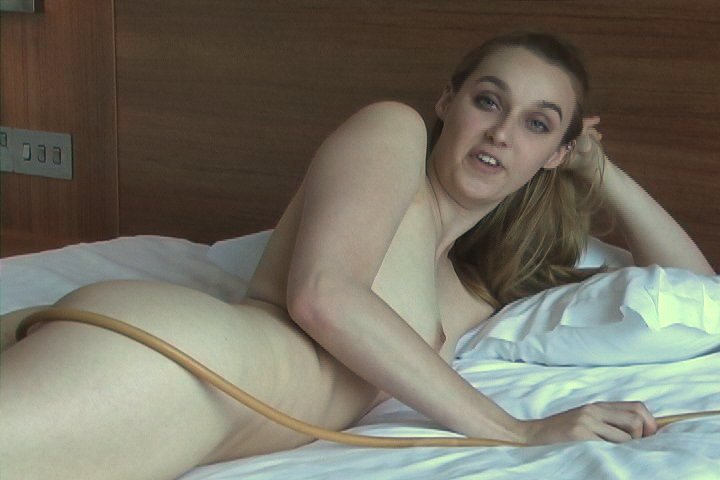 "What a strange feeling. It kind of tickles going in!"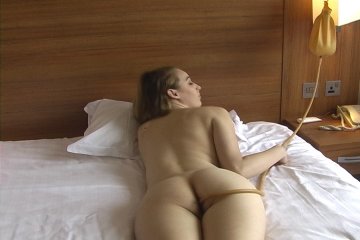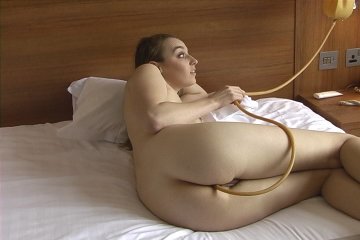 More of the overfilled feeling, so Kate rolled onto her side to finish the bag.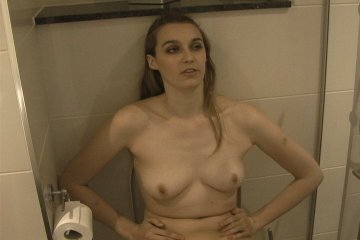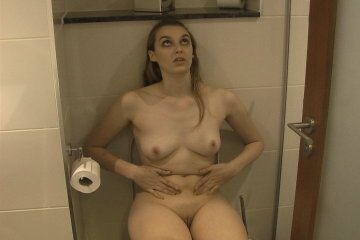 Then, she cut loose with a roar!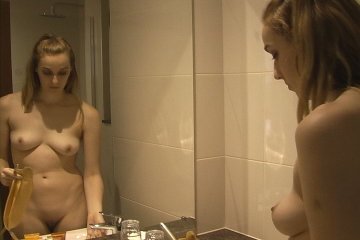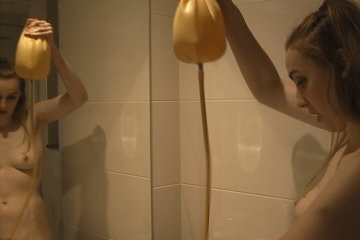 Sometimes, mirrors get in the way of filming. This one actually helped!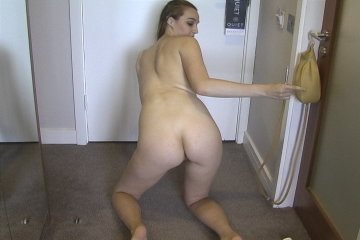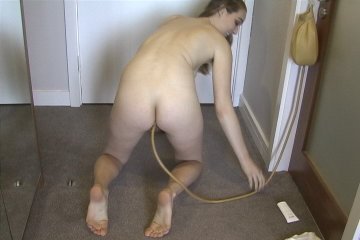 Kate decided to try one in the hallway so she could get on her hands and knees to take pressure off her tummy.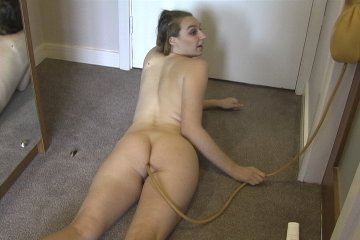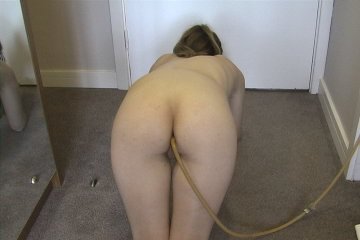 And it worked!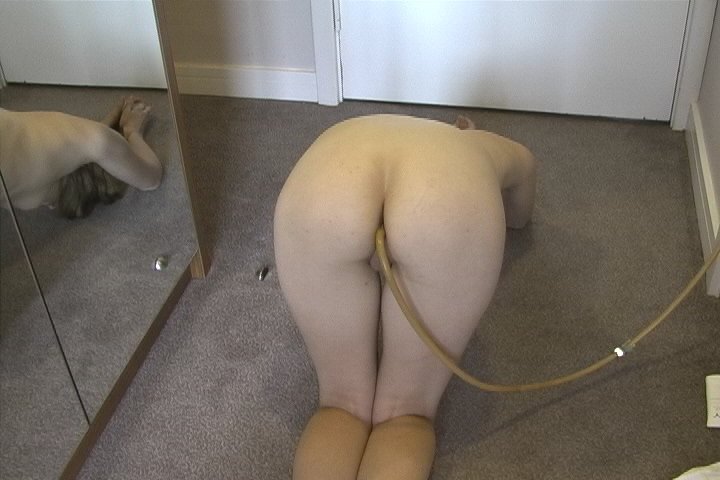 As well as giving us a great view!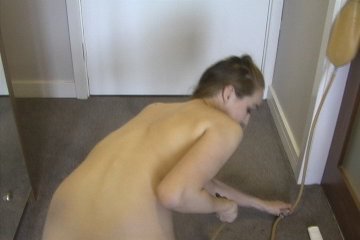 Finished, and off to the toilet again!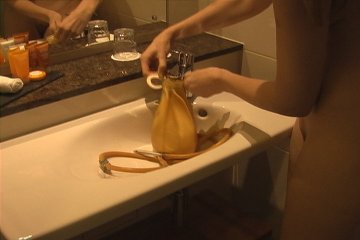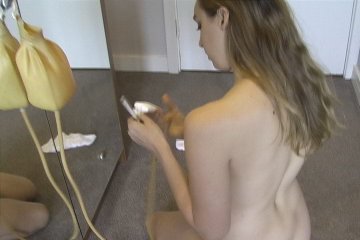 This time, Kate found another mirror for us to use.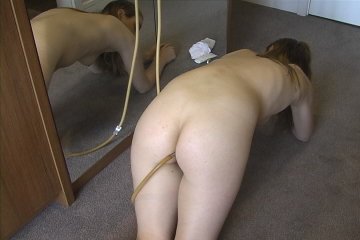 As well as allowing her to be on her hands and knees.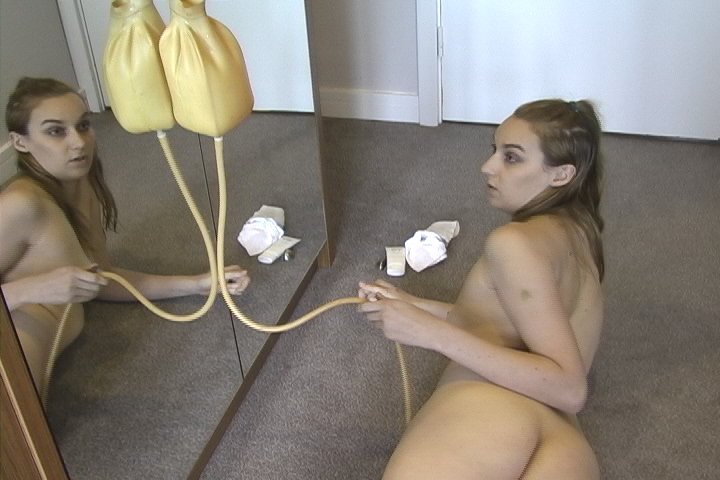 And the mirror worked like a charm, giving us double the pleasure.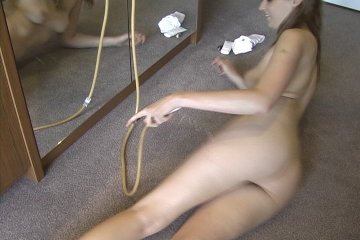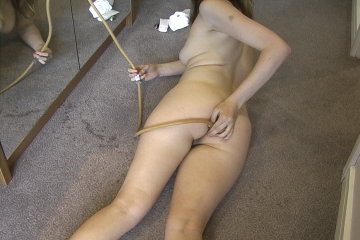 Our first enema blooper as the nozzle slipped out and wet down thew floor. She was quick getting it back in.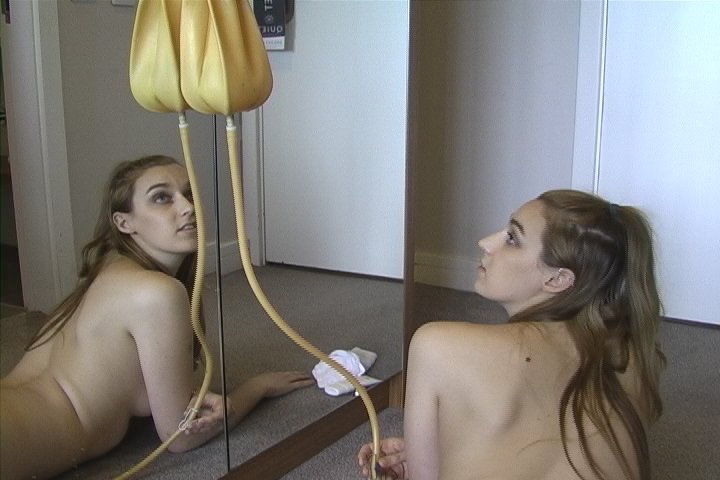 Another great mirror shot!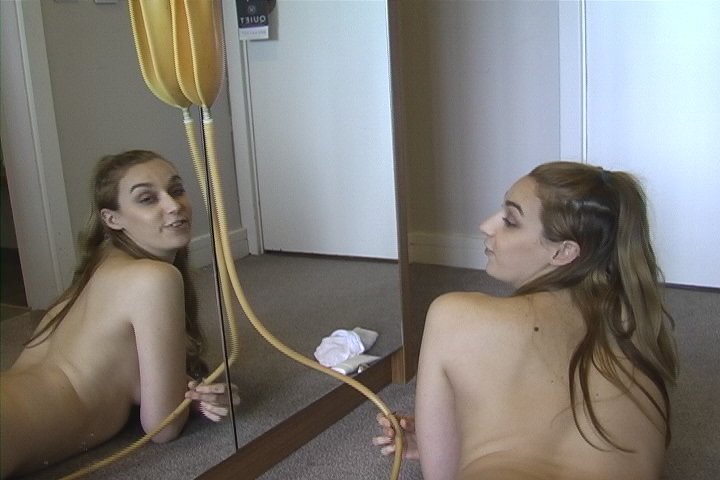 And Kate looks smug as she finishes the bag in short order.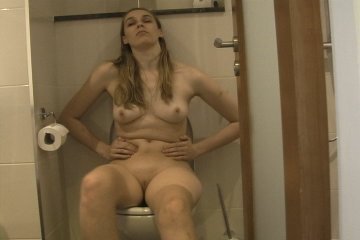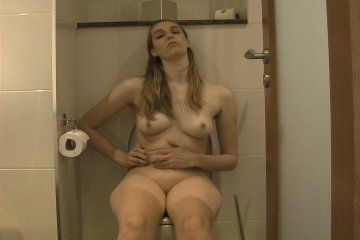 This being her fourth enema, it really reached some sludge way up in ger colon.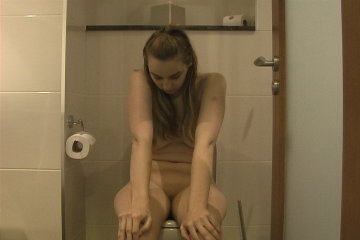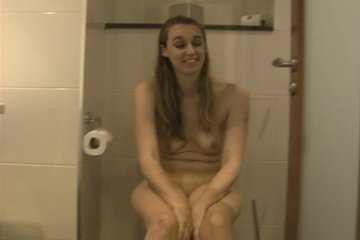 She spent quite a while on the toilet.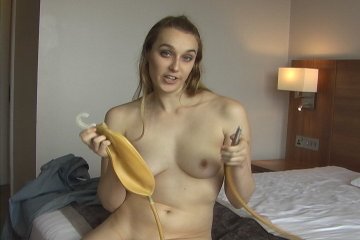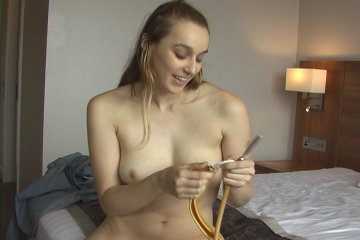 Finished, she says, "What a nice, new toy I've discovered!"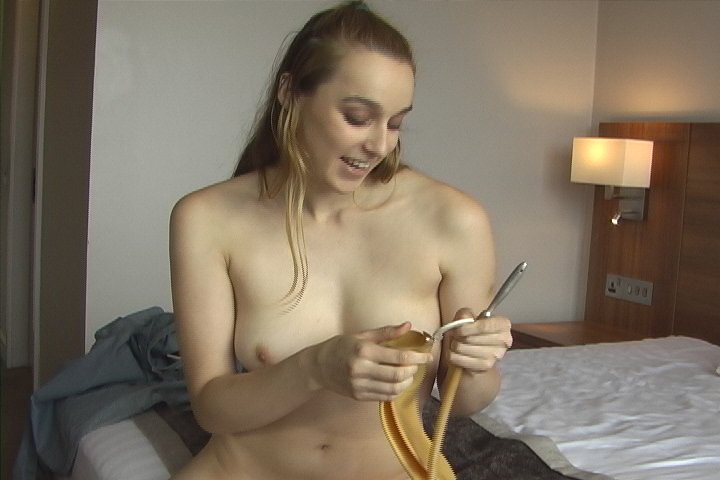 "I'll be back!"
Time: 55 Minutes
DVD : $34.95
Hi-Res Download: $14.99
Long-Term Members' Area: $150/year
Long-Term members get Enemarotica's ten latest hi-res releases right now, plus everything new we'll release during the year of your membership.
18 U.S.C. Section 2257 Record Keeping Compliance Notice
Copyright © March 2017: The Collector, Inc. and www.Enemarotica.com