201 Motels, Part IV
Sabrina Moves In
(and christens the room)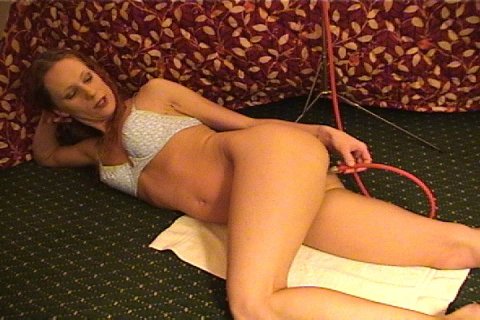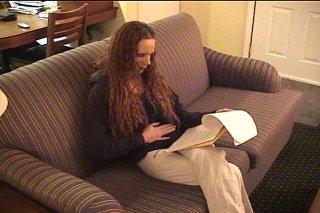 Sabrina's healthcare service has sent her out in the field again and she's checked into another motel. It looks just like the last motel. (Will we ever find one in this chain that looks any different? Stay tuned!)
While going over case notes, she notices that all the changes in water from city to city have upset her colon, so she decides to get into her bag of tricks and have an enema. She pulls out a Fleet Bagenema and fills it with two quarts of soapsuds.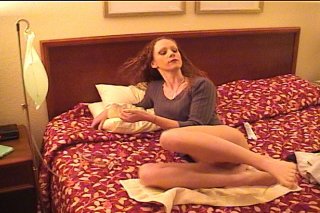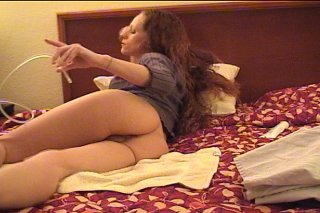 Notice how she poses to show off her slim little 101-pound hardbody, just as though someone was there with a camera to film her.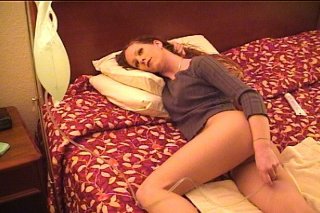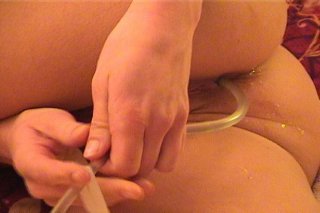 She starts off nice and slow, letting the warm soapsuds gently fill her colon.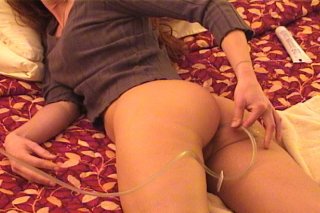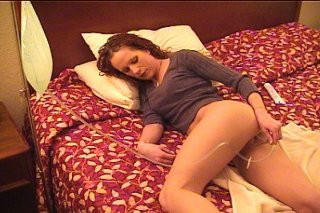 She makes quite a show of it, rolling into different positions to unkink her colon and let the water in.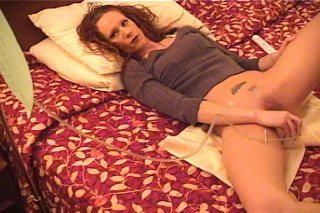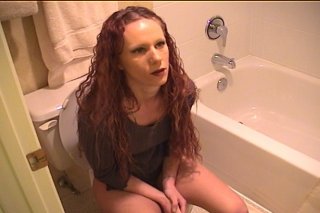 She even rolls onto her back, to take the pressure off her tummy because with everything she's eaten for the past three days, plus a couple of quarts of warm soapsuds, roiling around in there, Sabrina's one full girl. And she shows it, too, when she uncorks on the toilet!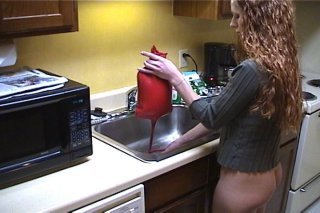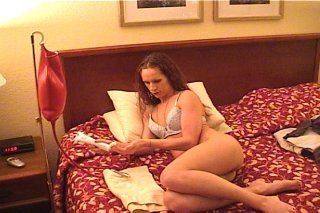 A picture is worth a thousand words, so take a look at what Sabrina did with a 1947 model Davol Iris fountain syringe and 2¼ quarts of hot soapsuds!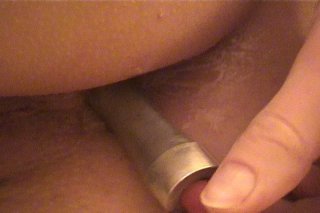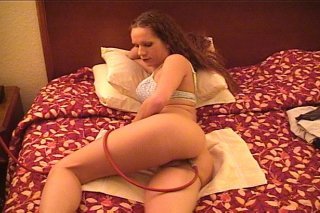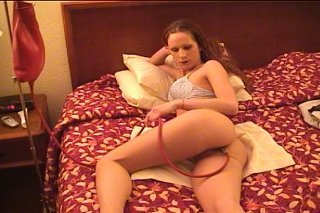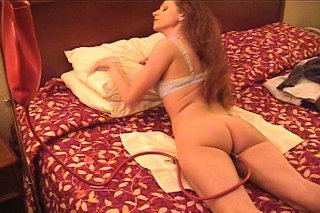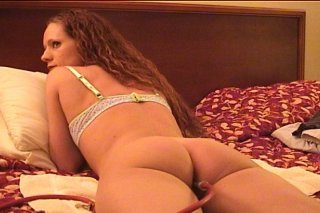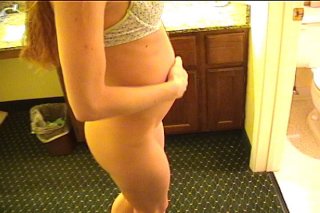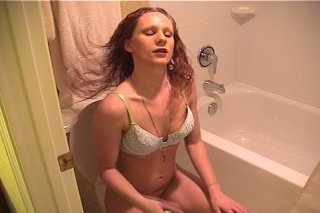 She was more than a little stuffed and her sense of relief when she went to the potty was palpable! (And a bit noisy.) And then, after she thought she was finished, she went again. And after that, she went a third time! Sabrina became seriously unplugged with that enema!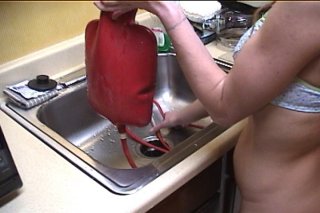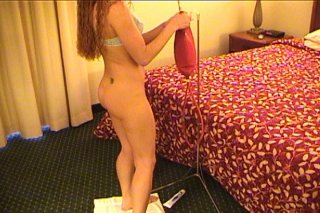 But do you think she felt completely cleaned out by this time? Apparently not, because she filled the 3-quart Davol Paris fountain syringe with hot soapsuds, attached a Silver Bullet nozzle and proceeded to give us quite a (to use the proper term) floor show!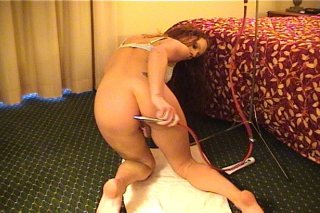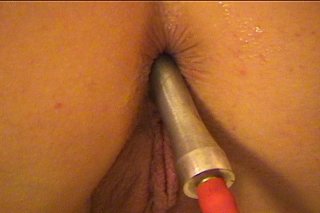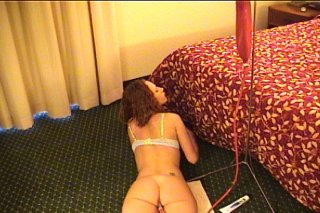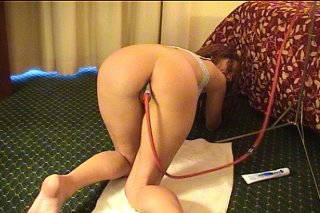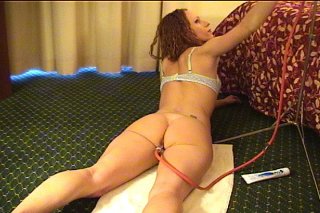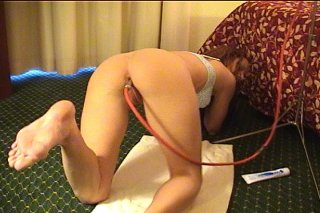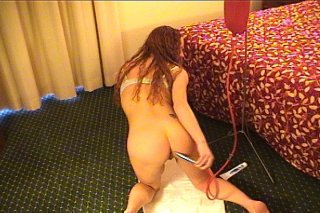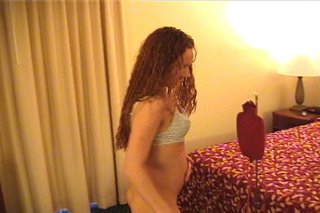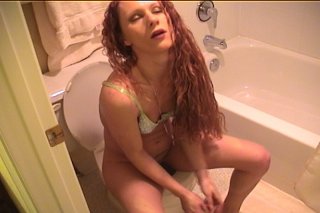 Which ended with a noisy gush on the toilet.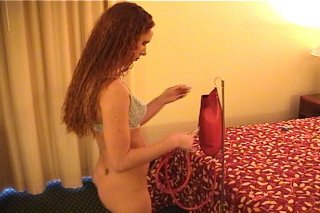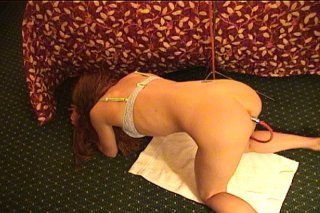 But was she done then? Apparently, Sabrina wanted to be totally and thoroughly cleaned-out, because she hitched-up the Paris and Silver Bullet and went at it again. And, just by the way, some people have asked us why we don't use a normal IV stand to hang the bags. There's a good reason. Did you ever try to get one in your carry-on luggage?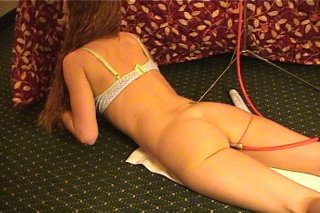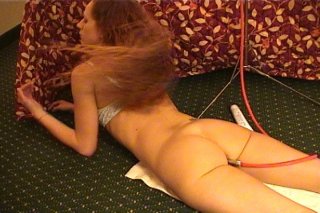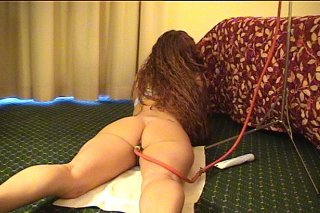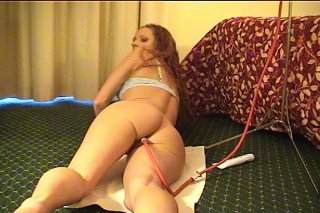 This time, however, her gyrations on the floor were even more interesting, as she changed positions almost constantly to get the soapsuds solution to flow through all the kinks in her colon.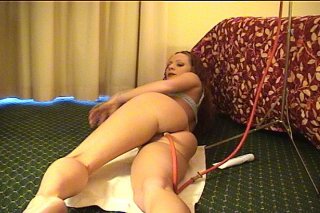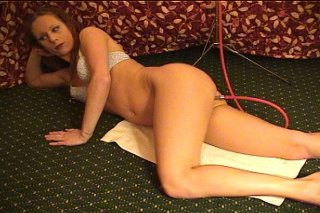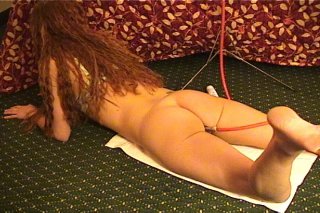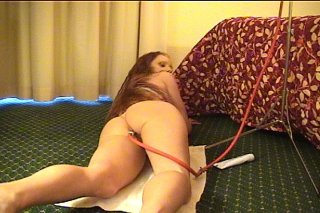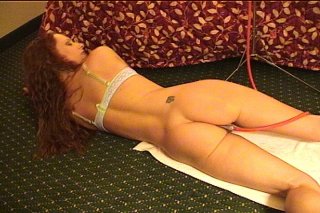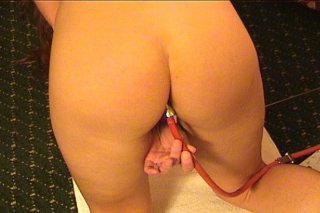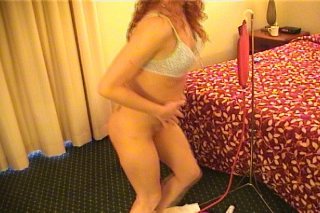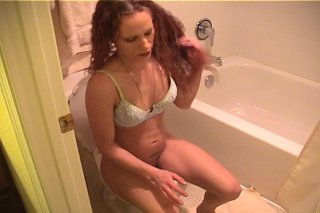 You can tell when someone's been well-cleaned-out and is just expelling 3/4ths of a gallon of water - when they sit down, there's this immediate, enormous, thundering 10- or 15-second gush!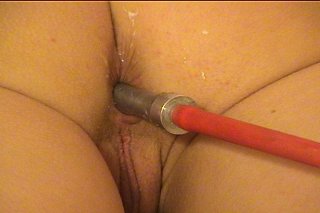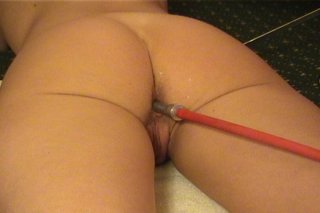 The cameraman caught Sabrina, later, still getting herself off in her own anally-erotic manner, sucking the water right out of the hose and moving the Silver Bullet in and out without touching the hose with her hands. She didn't realize she was being filmed until the cameraman gave the hose a few pushes and pulls, which got a nice reaction! We left in this amazing four minutes of outtake buttmunch video for your entertainment.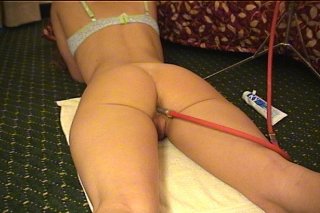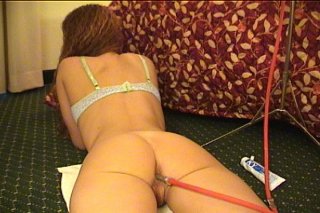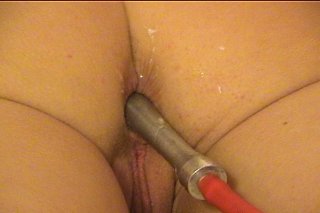 Sabrina knows exactly what to do in front of a camera! She shows off her hardbody in the most erotic positions for you in ways which help the cameraman get those tight (to use the proper term again) closeups you like so well! This video is 56 minutes of pure anally-erotic pleasure!
Time: 56 minutes
Price: $60.00

©2005 The Collector